Spins and bright colors
Have you ever wondered what does the Brazilian carnival look like? Find out about it on 5 reels, 4 rows and 25 paylines filled with colors, fireworks and swirling dancers.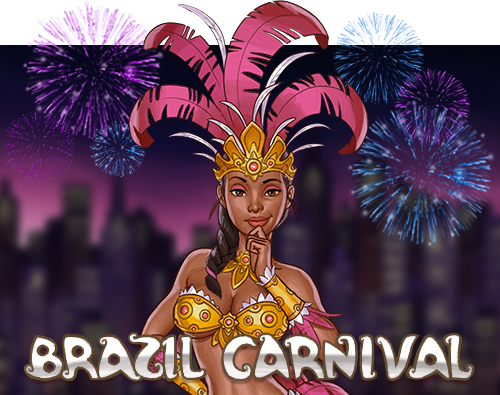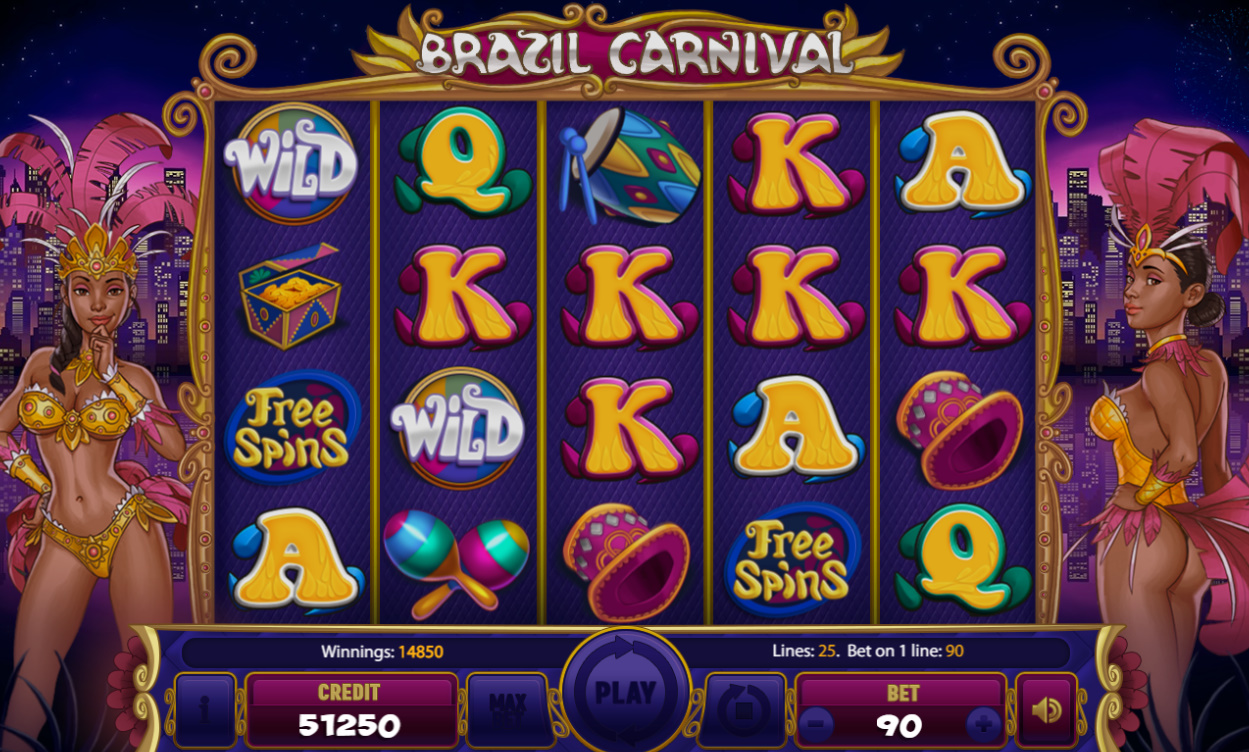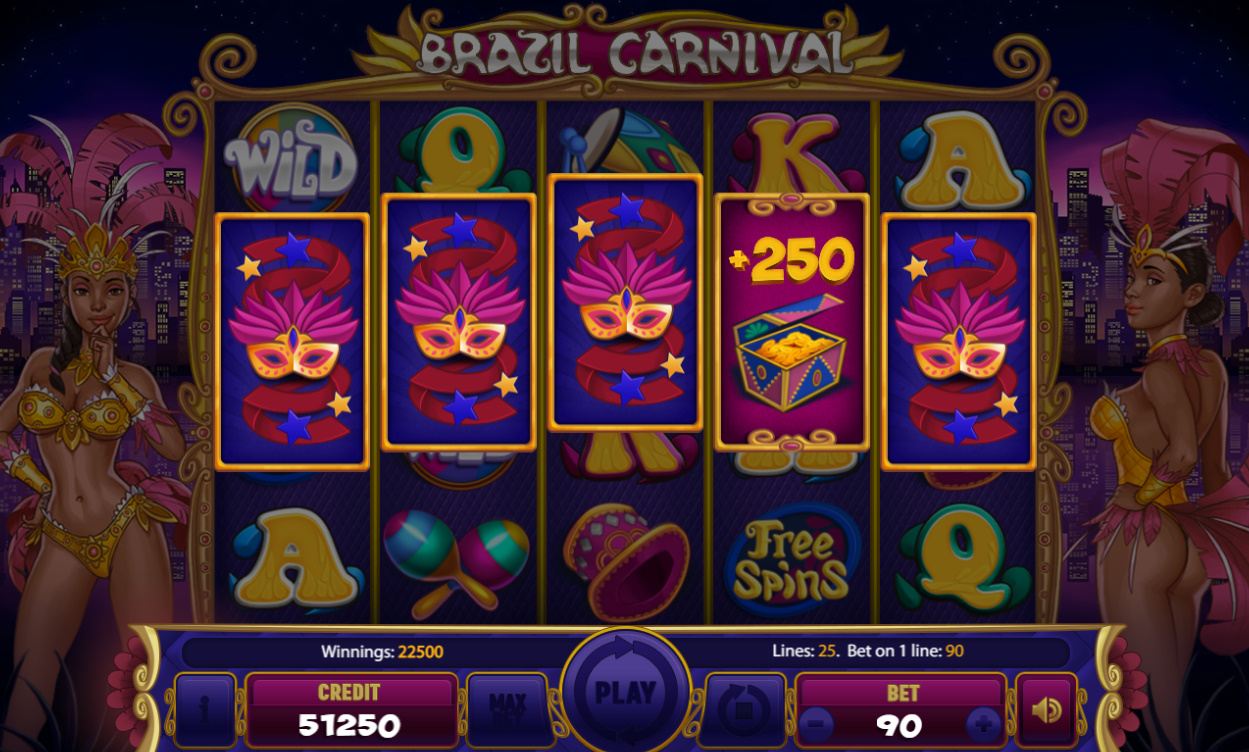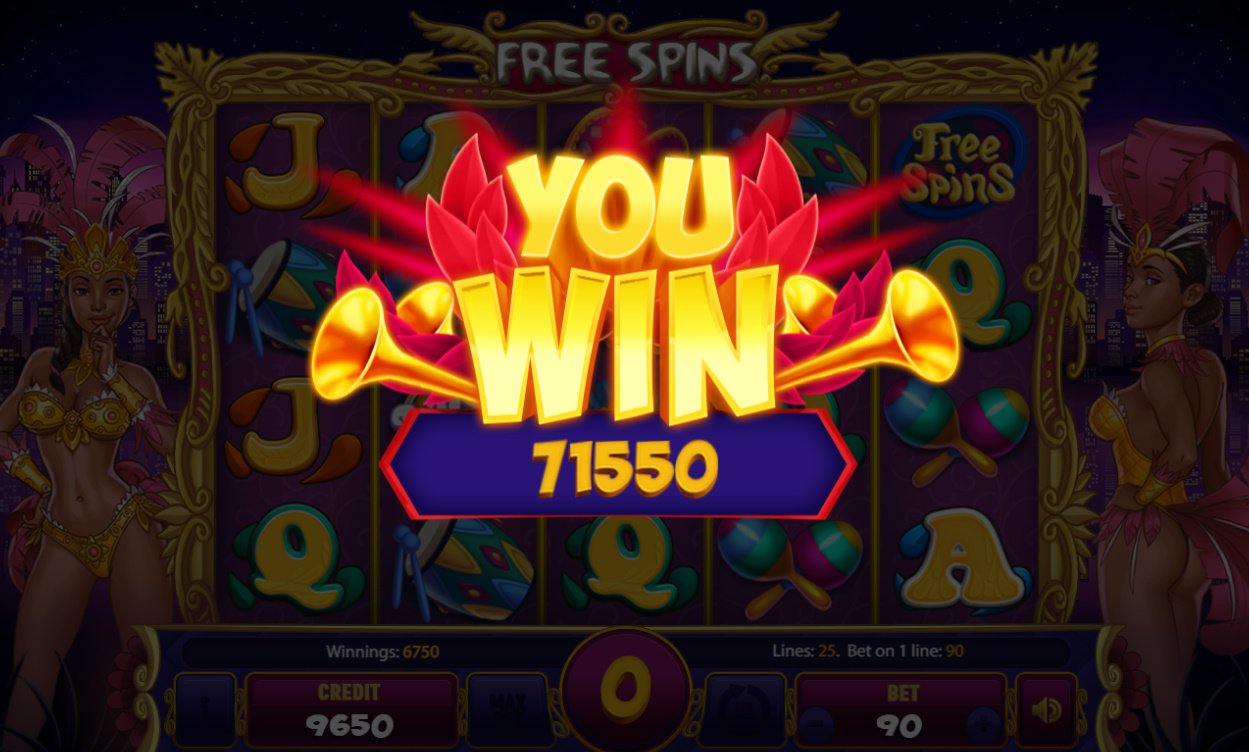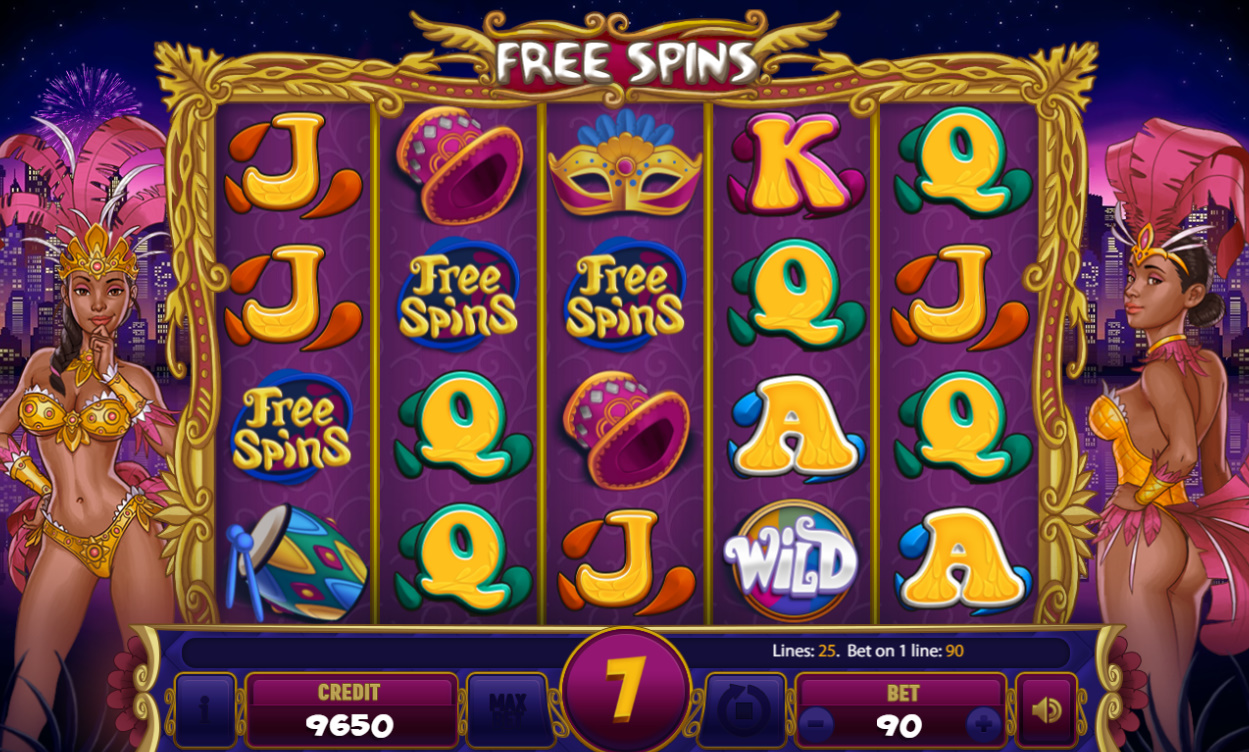 X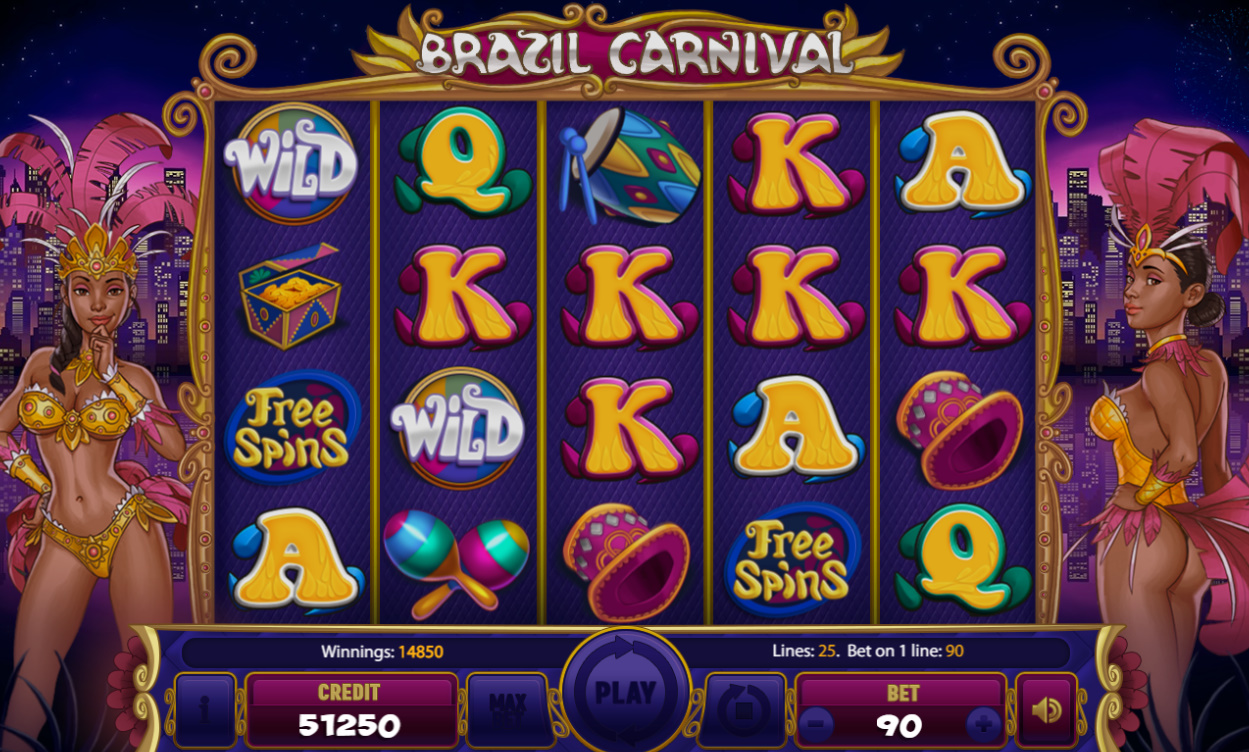 Brazil Carnival
Take a sip of caipirinha and experience the carnival streets of Rio de Janeiro! Everything is covered in colorful glitter, dancers in revealing sequin dress and musicians with drums and whistles. All of these plus Latino rhythms buzzing in the streets. Do you dare to say yes to celebration of life?
You will find symbols such as drums, a traditional hat, a set of maracas and a carnival mask painted in bright colors and spinning on reels.
This slot also features a special "Wild" symbol which can replace any other symbol and complete a payline.
If you collect 3 or more "Free Spins" symbols, you'll get free spins. Of course, the more symbols appear on the reels, the more free spins you'll get. What's more, if a treasure chest symbol appears, you'll be taken to a 'no-lose' bonus game! The aim of the game is simple: choose any one of the five cards on offer and collect the prize shown (free spins or a cash prize).
Number of lines selection:
No
MAX WIN(Based on 1 million games):
855 x Bet
Special symbols:
WILD, Bonus
Platforms:
Desktop, Tablet, Mobile
Language:
ENG, POR, SPA, RUS, SWE, CHI, ITA, FIN, UKR, JPN, THA, KOR, VIE, GER
Game reviews
Coming soon ...
Subscribe
Do you want to keep up to date with the latest news from Mancala gaming? Sign up for our newsletter and never miss any big thing!