Epic Polar Expedition
Explore cold landscapes of North Pole on 5 reels, 3 rows, and 10 paylines. Prepare proper equipment and enjoy the polar expedition!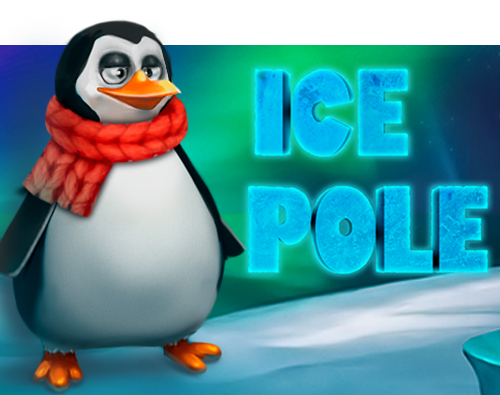 X
Ice Pole
The cold and stark conditions on the North pole are not for everyone, but if you manage to get there and spend some time, you will find the beauty in those icy landscapes. What might surprise you is the diverse fauna that thrives in this area.
Among the symbols spinning on the reels you will find card values from ten to Ace pictures of some polar animals: a seal, a walrus, a whale, and a polar bear.
This slot features a "Wild" symbol: a question mark that can replace any other symbol and increase your chances of winning. If you've hit upon a winning combination, the "x2" symbol can appear on any of the reels. This symbol is your ticket to a bonus multiplication game, the aim of which is as follows. At the start of each round, you need to choose a card with a picture of the character you want to back, after which two cards duke it out.
Your winnings will increase exponentially with each victory and the multiplier can potentially hit the golden heights of x32. However, if the card you choose loses, this will spell the end of your bonus game. What's more, you can collect your winnings at any time.
Number of lines selection:
No
MAX WIN(Based on 1 million games):
5000 x Bet
Platforms:
Destkop, Tablet, Mobile
Game reviews
Coming soon ...
Subscribe
Do you want to keep up to date with the latest news from Mancala gaming? Sign up for our newsletter and never miss any big thing!