Love potions and magic
Look inside the crystal ball and uncover your future on 5 reels, 3 rows, and 10 paylines. And once you enter the sorcerer's cabinet, there will be much more to find.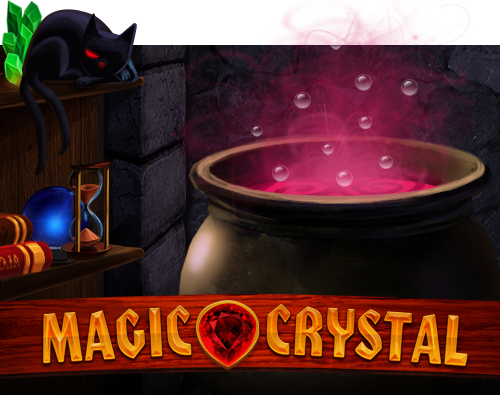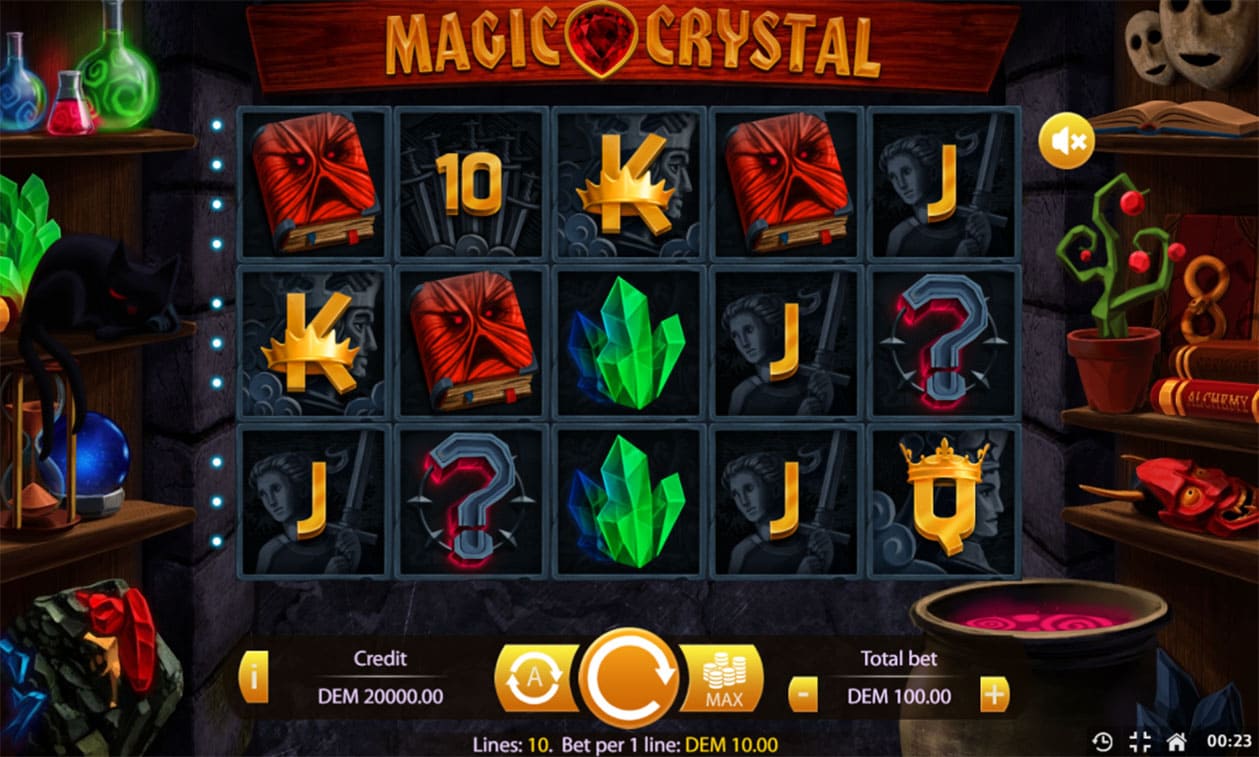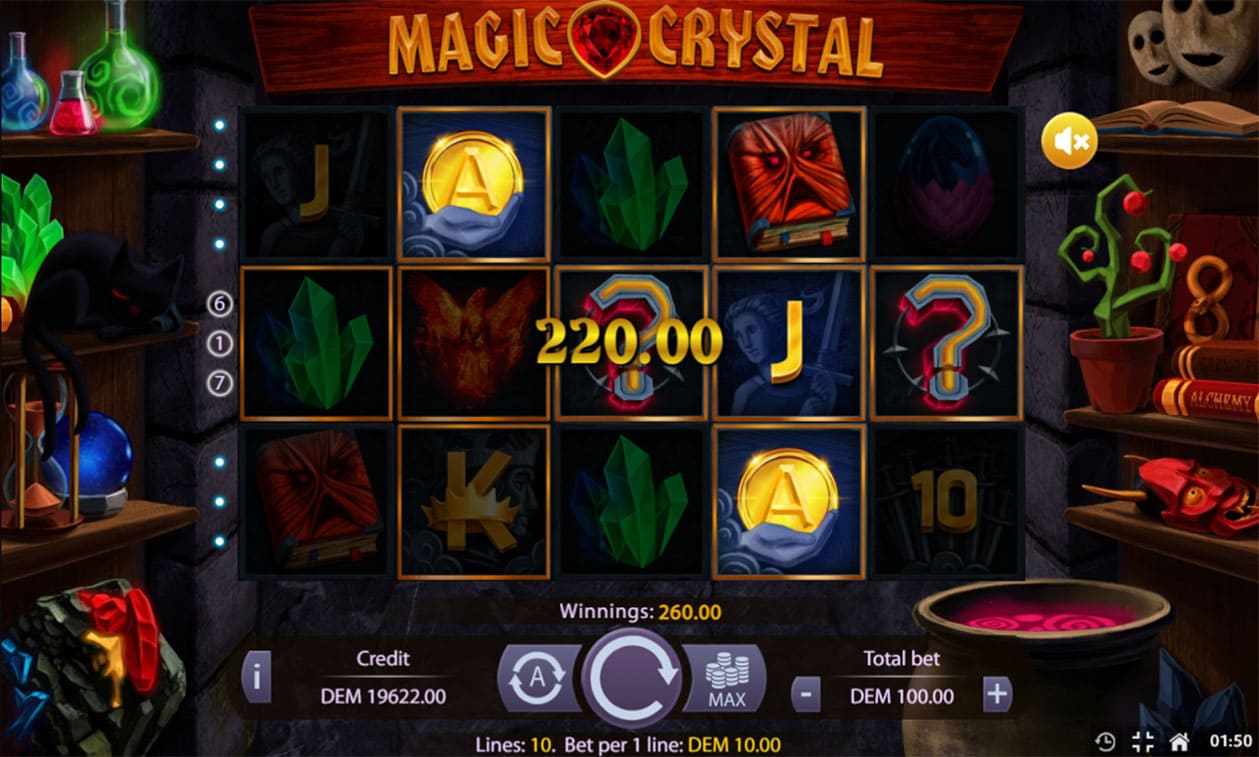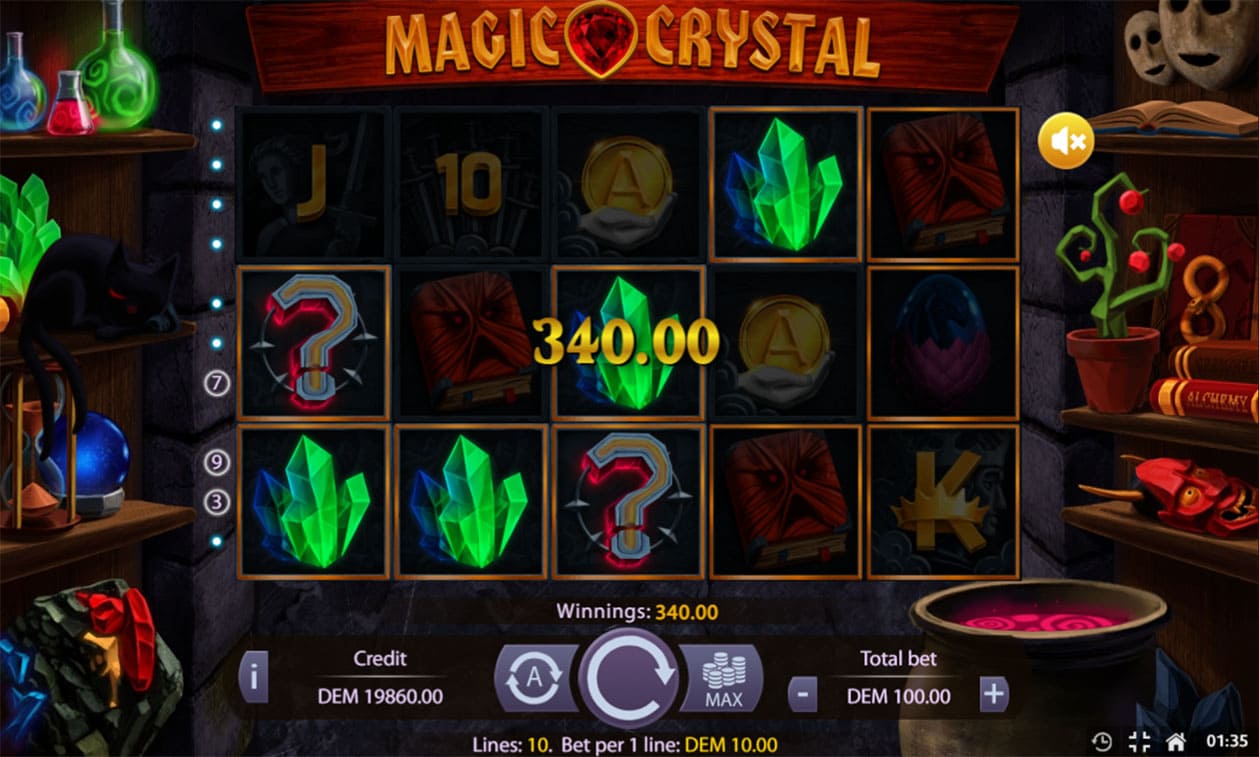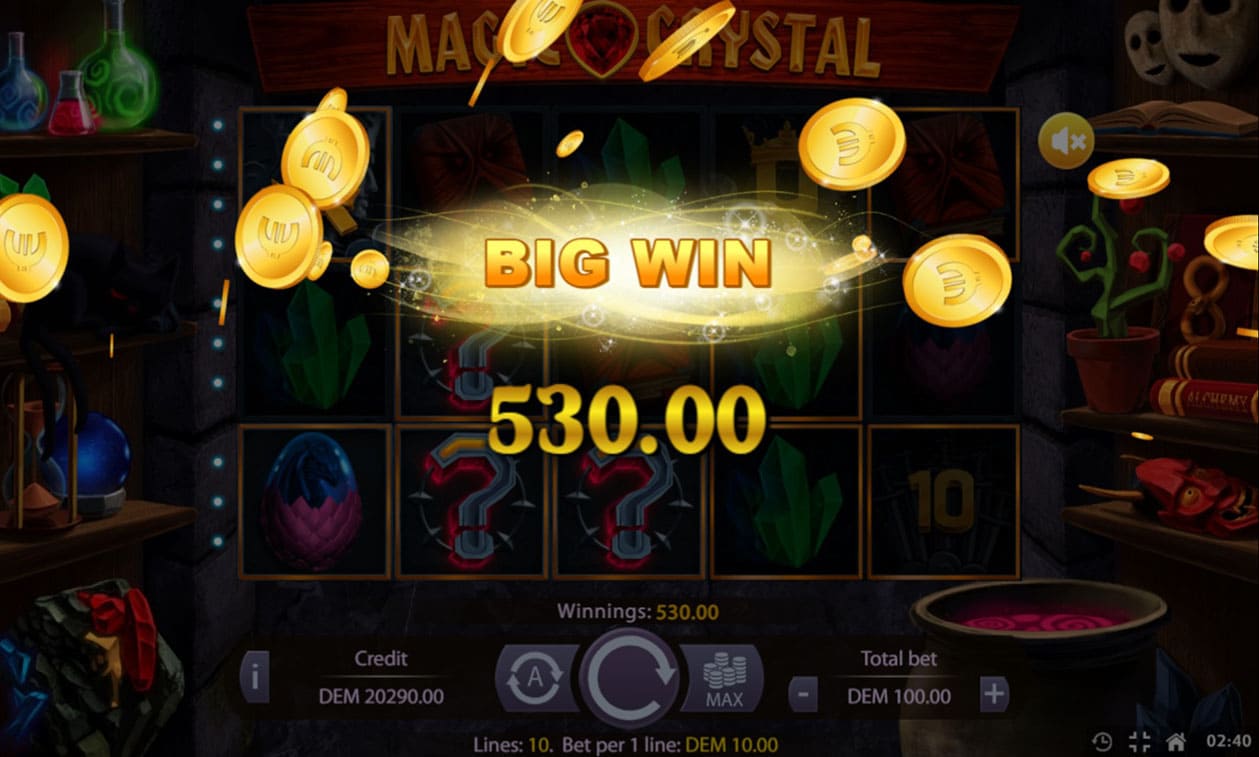 X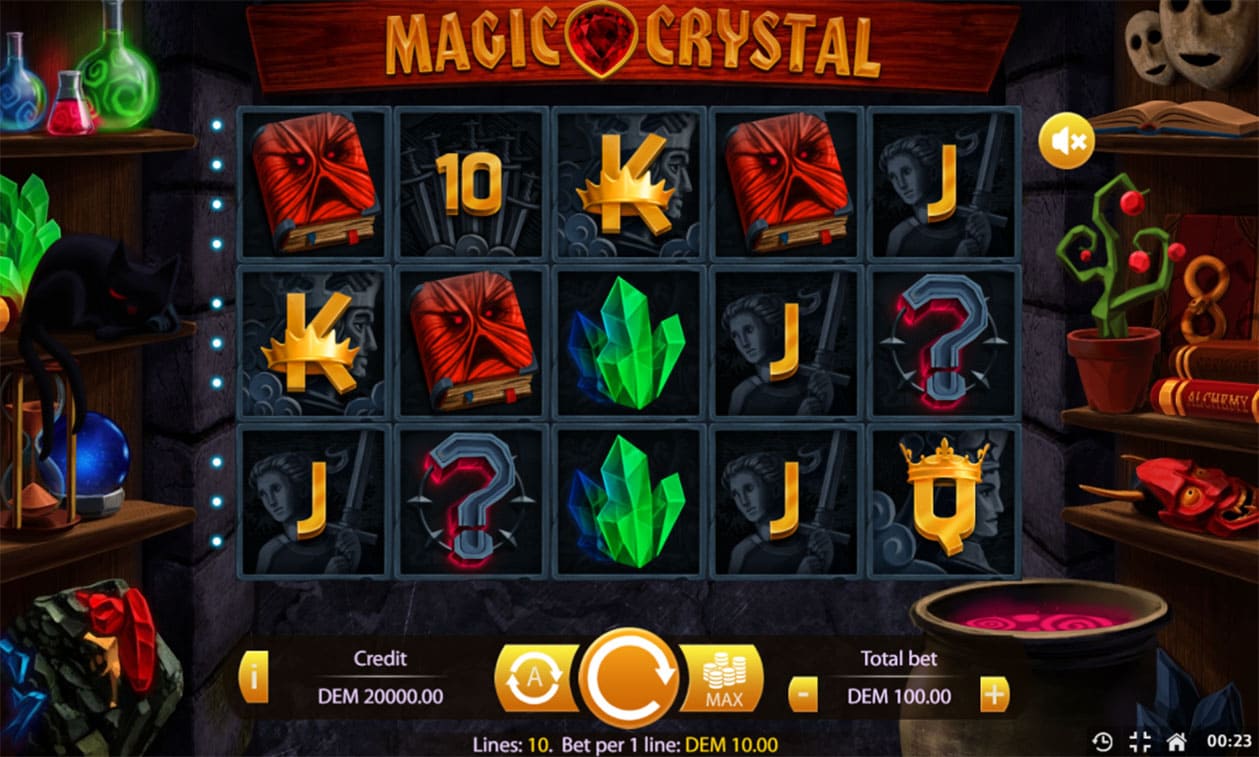 Magic Crystal
People have always been fascinated by uncovering a little bit of their future and visiting sorcerers was one of the ways how to do it. Alongside brewing potions, casting spells and summoning spirits, they could be asked for a very special service as well. To bring you luck! Would you dare to ask for their help? And would you be able to sacrifice something in return?
Among the curious symbols spinning on the reels you will find the dragon's egg, the phoenix, precious crystals and the book of magic spells.
This slot features a "Wild" symbol: the bewitched question mark that can replace any other symbol and increase your chances of winning. If you've hit upon a winning combination, the "x2" symbol can appear on any of the reels. This symbol is your ticket to a bonus multiplication game, the aim of which is as follows. At the start of each round, you need to choose a card with a picture of the character you want to back, after which two cards duke it out.
Your winnings will increase exponentially with each victory and the multiplier can potentially hit magic heights of x32. However, if the card you choose loses, this will spell the end of your bonus game. What's more, you can collect your winnings at any time.
Number of lines selection:
No
MAX WIN(Based on 1 million games):
24064 x Bet
Platforms:
Desktop, Tablet, Mobile
Game reviews
Coming soon ...
Subscribe
Do you want to keep up to date with the latest news from Mancala gaming? Sign up for our newsletter and never miss any big thing!