A big blow on a big dice
Witness the most anticipated sport event on 5 reels, 4 rows and 25 paylines with symbols engraved in stone-like dice. Who will become the world champion and get the main prize?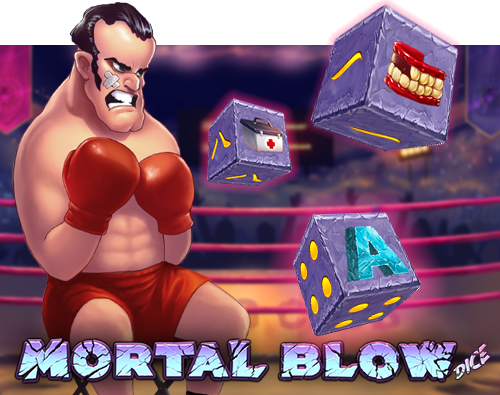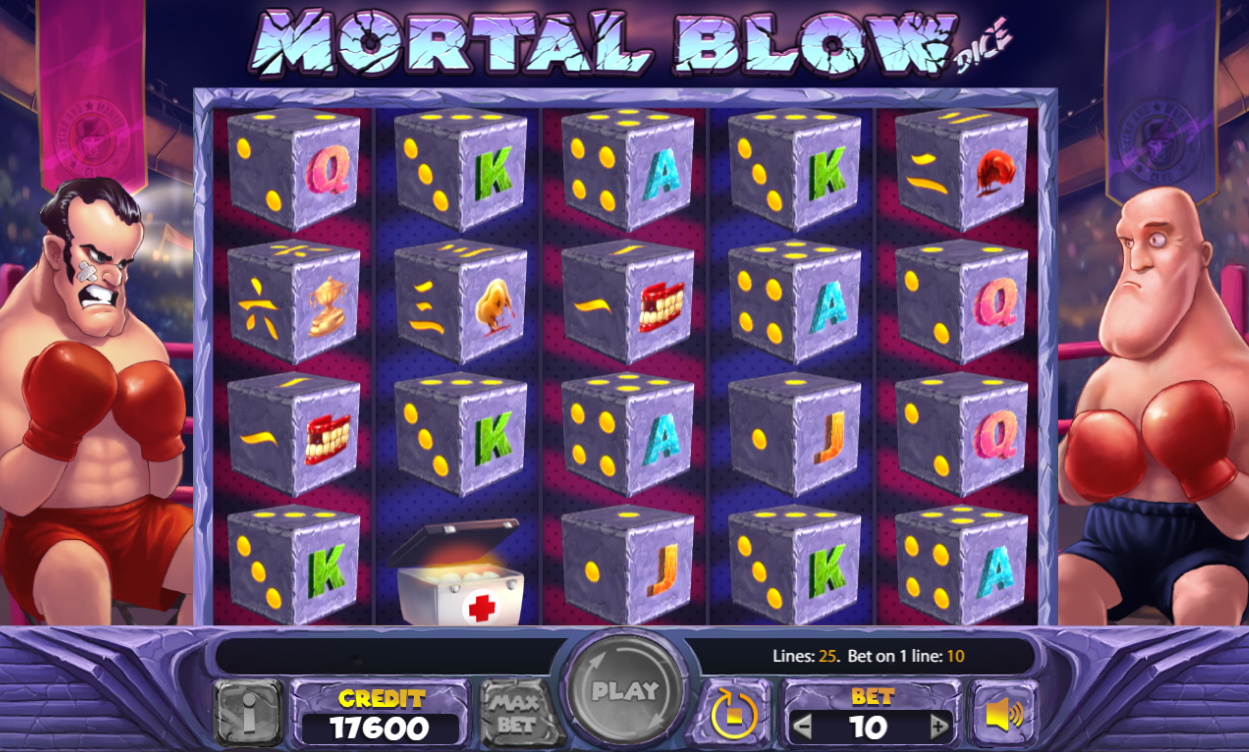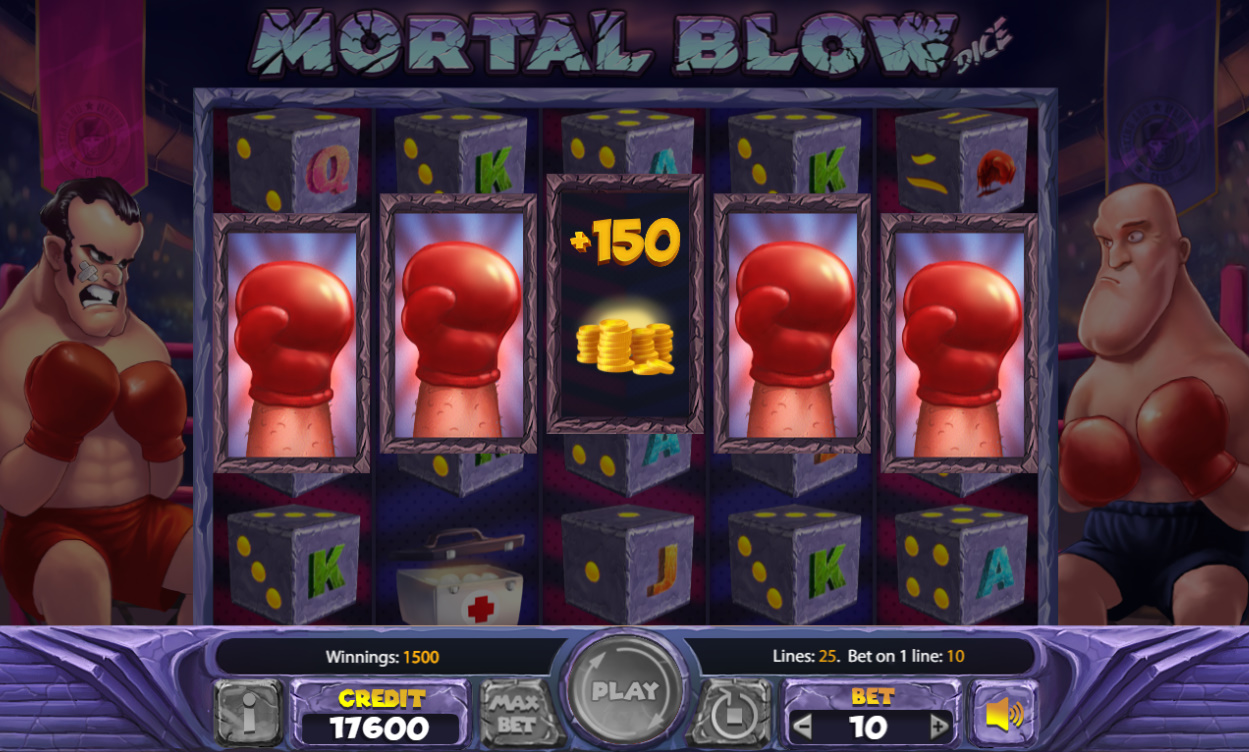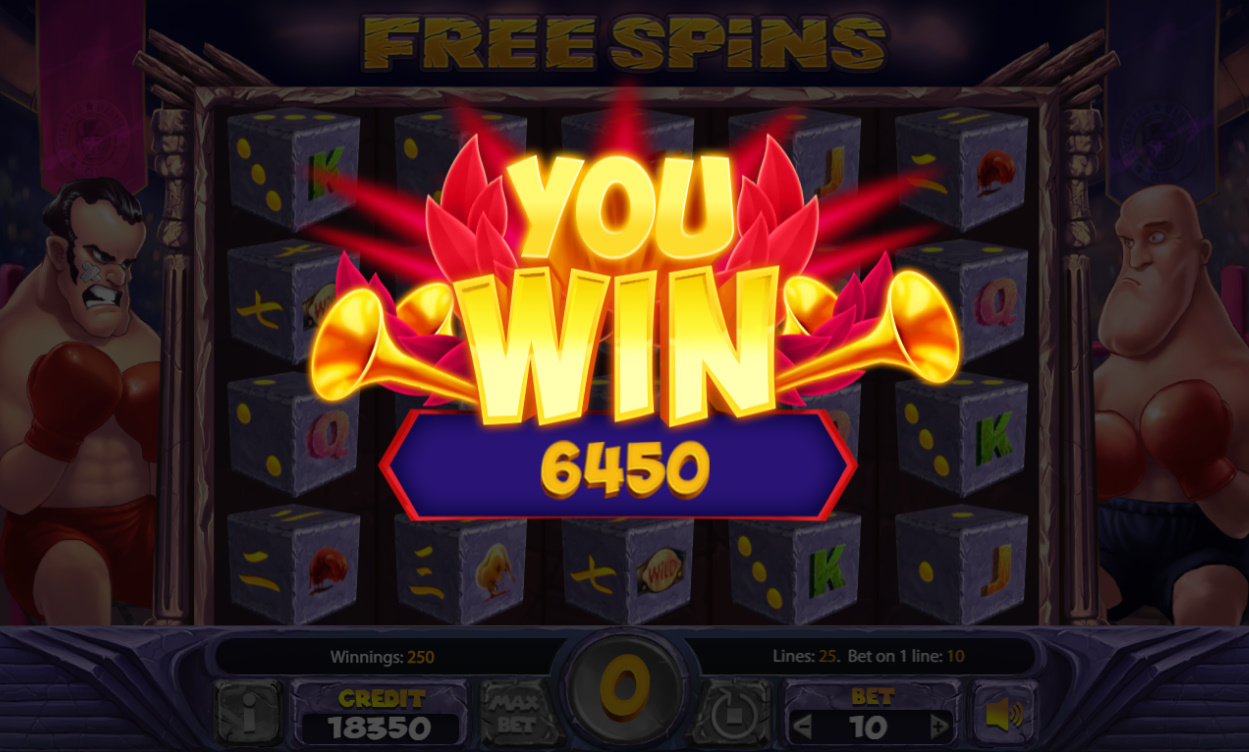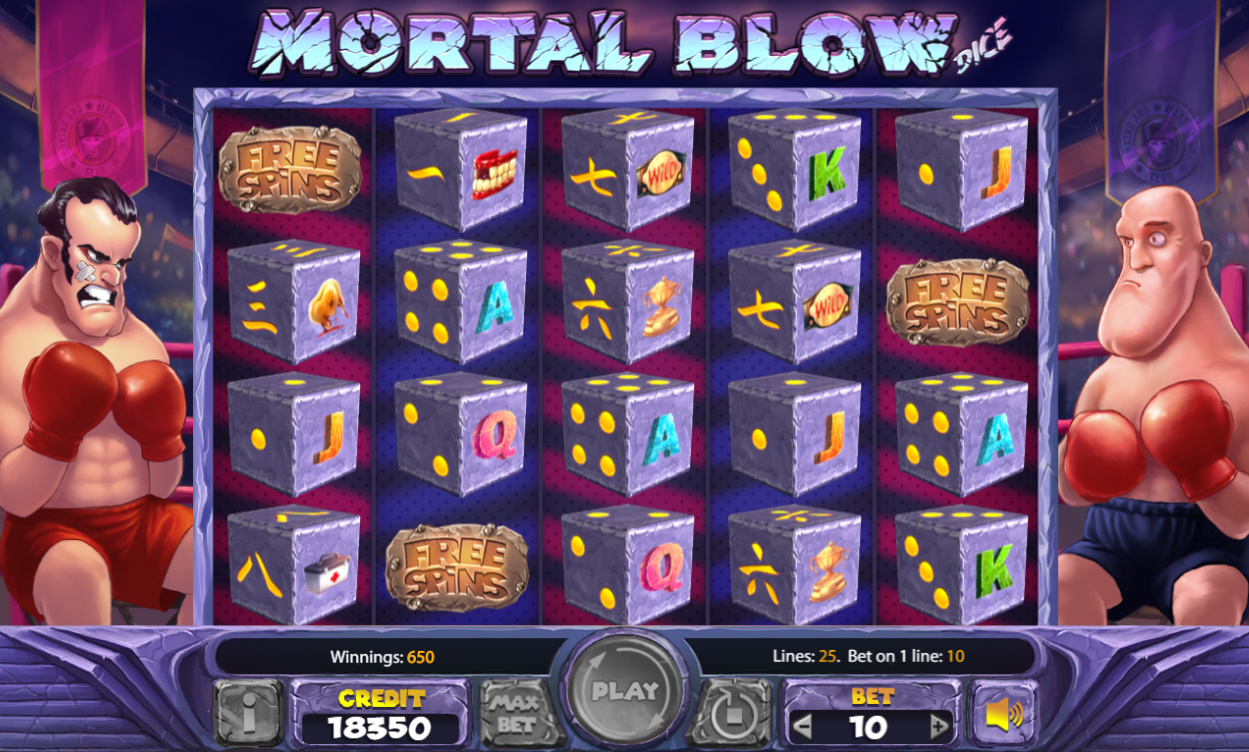 X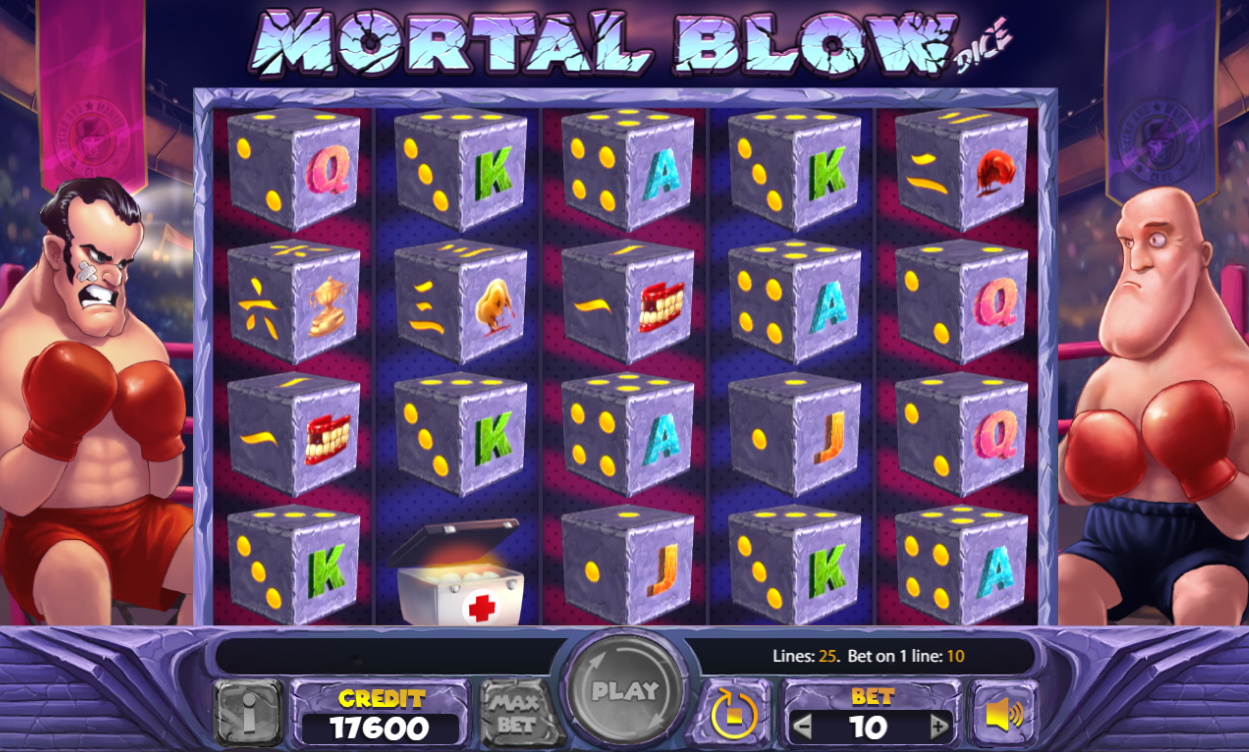 Mortal Blow Dice
"Ladies and gentlemen, let me welcome you to the Arena! Tonight we are about to witness the ultimate match of the year!" the presenter's voice echoes in the crowded venue. Who is ready for the fight tonight? In the red corner, "Mad Dog" Tony. In the blue corner, his opponent, "The Knockout King" Joe. Both fighters are focused and anticipation is showing in their faces. Which of these warriors do you think will be crowned champion?
The gameplay is pretty straight forward! The slot features a special "Wild" symbol in form of a champion's belt that can replace any other symbol and complete a payline.
There is also a "Free games" symbol, if you collect 3 or more of those symbols, you'll qualify for the free spins. But how many, you might ask? Of course, the more symbols appear on the reels, the more free spins you'll get. You should be also waiting for a medical kit symbol because once it appears, you'll be taken to a 'no-lose' bonus game! The aim of the game is simple: choose any of the five cards on offer and collect the prize shown (free spins or a cash prize).
Number of lines selection:
No
MAX WIN(Based on 1 million games):
855 x Bet
Special symbols:
WILD, Bonus
Platforms:
Desktop, Tablet, Mobile
Game reviews
Coming soon ...
Subscribe
Do you want to keep up to date with the latest news from Mancala gaming? Sign up for our newsletter and never miss any big thing!