Stone age winnings
Find and explore the caveman inside you on 5 reels, 4 rows and 25 paylines. Imagine yourself back in the Stone age, how would you get your food and live overall?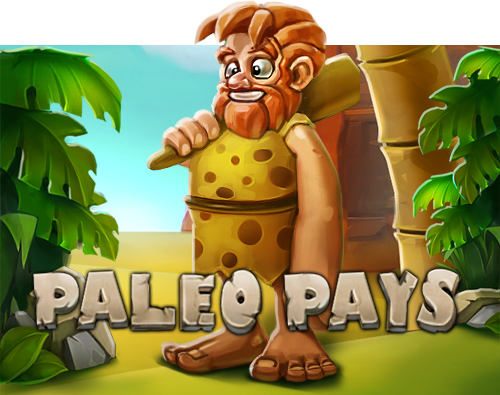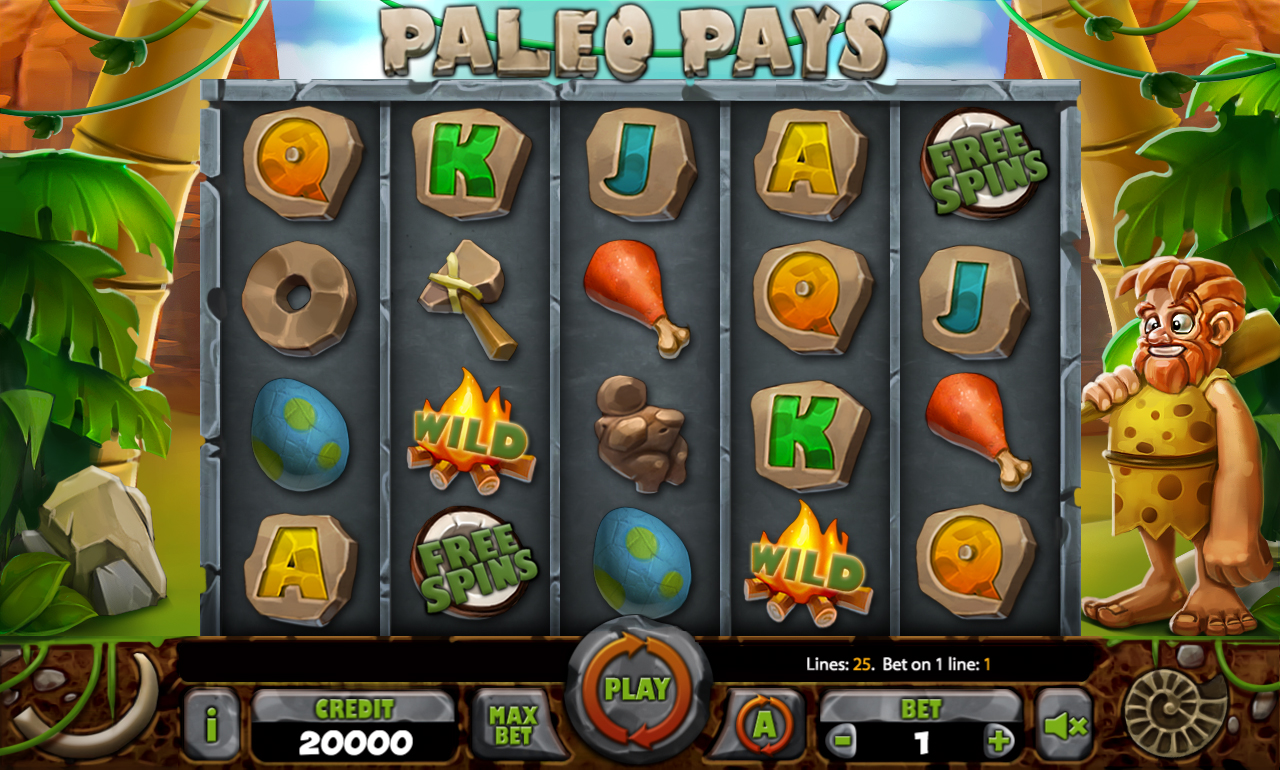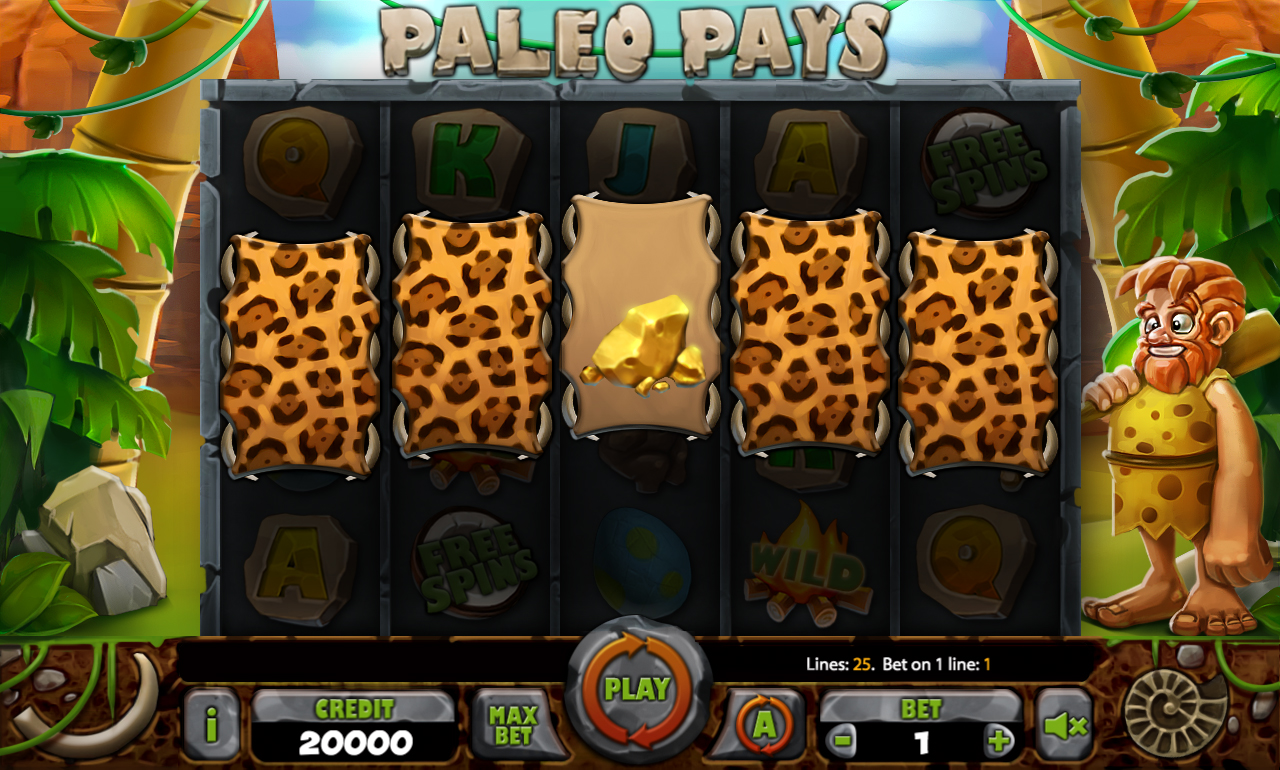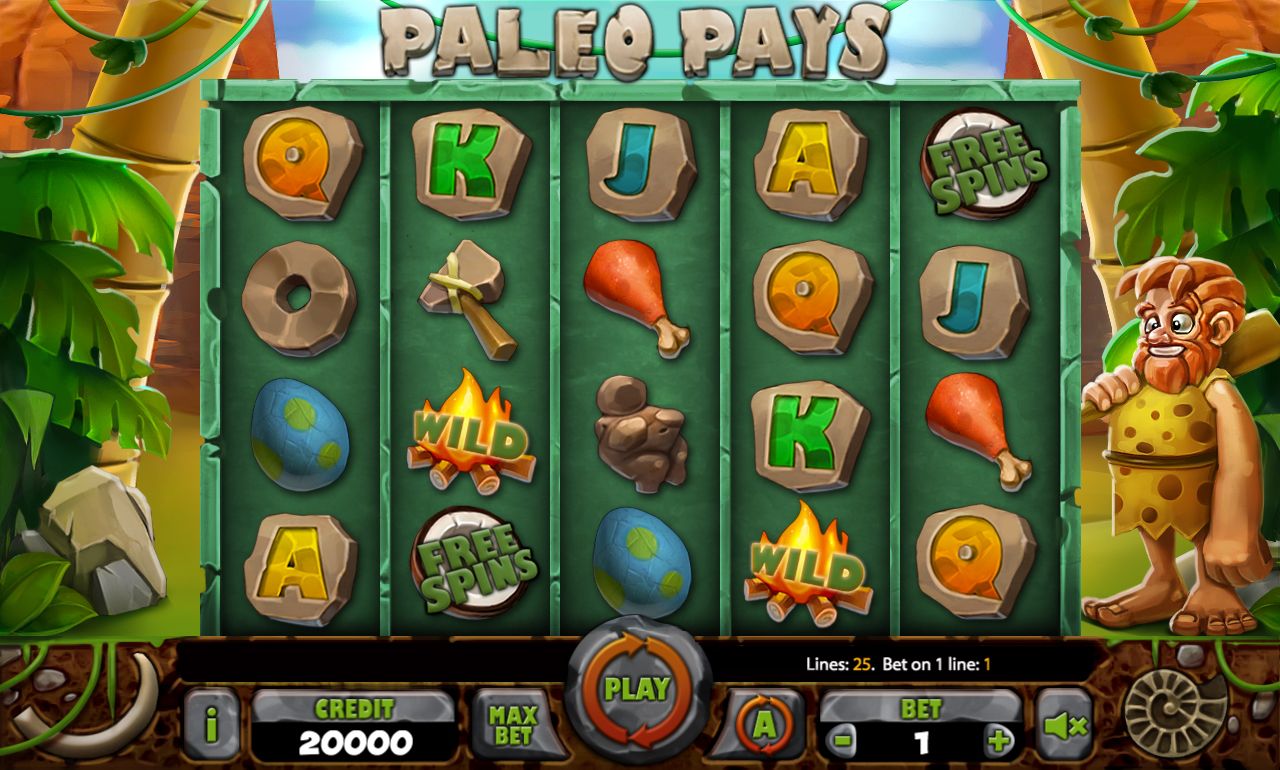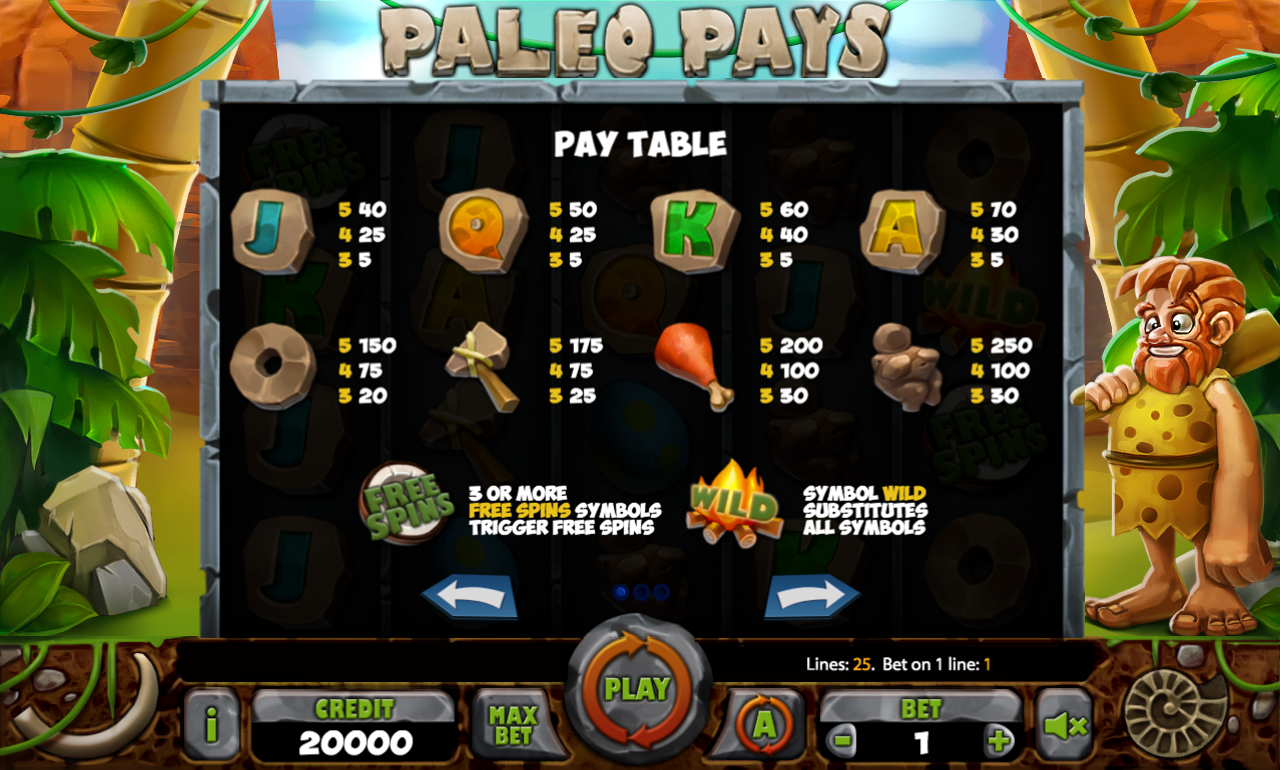 X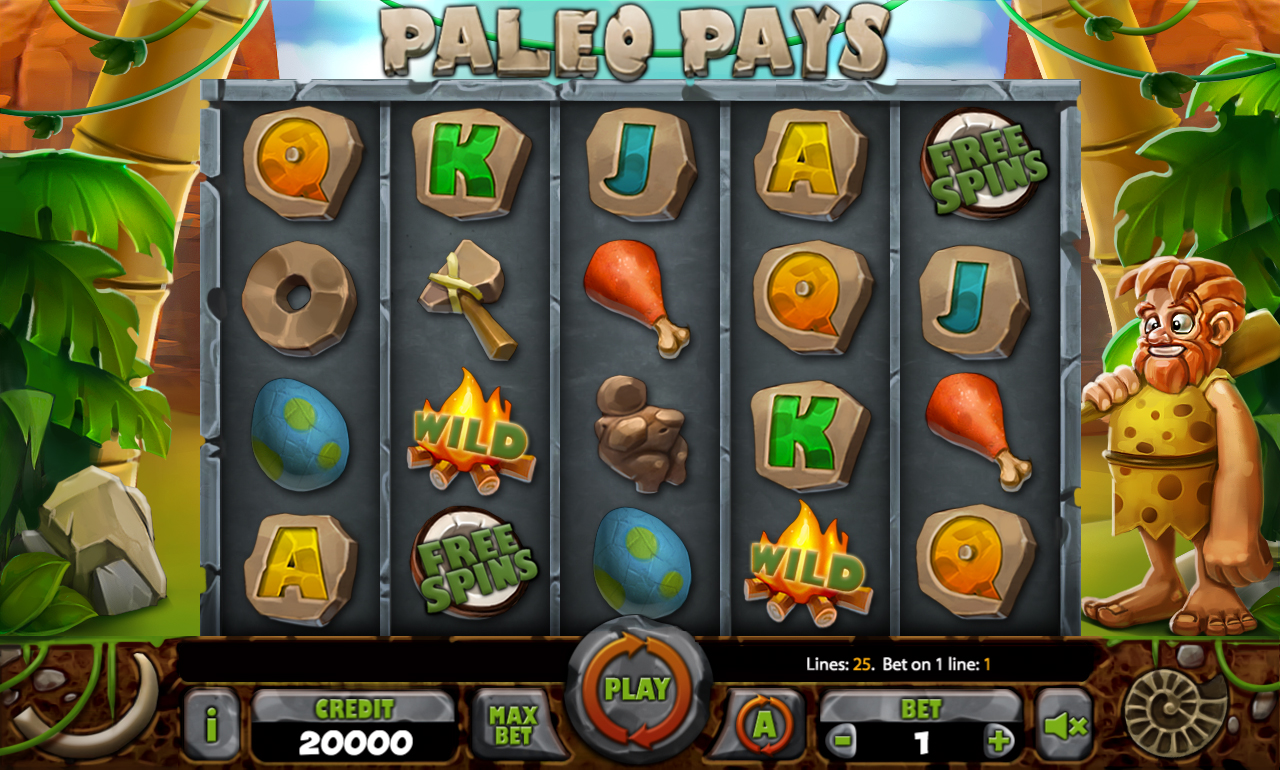 Paleo Pays
Stone age – the time for new discoveries and ingeniousness. Will you master the art of setting up a fire? And how about your hunting skills? Take in primeval nature, attempt to harness the power of fire and invent the wheel on a journey you'll never forget. Test your limits and win big!
Among the symbols in this slot you will find: objects such as a stone wheel, a leg of ham, a stone axe and a stone idol.
The gameplay is pretty straight forward! The slot features a special "Wild" symbol that can replace any other symbol and complete a payline.
There is also a "Free games" symbol, if you collect 3 or more of those symbols, you'll qualify for the free spins. But how many, you might ask? Of course, the more symbols appear on the reels, the more free spins you'll get.
You should be also looking for a chest symbol because once it appears, you'll be taken to a 'no-lose' bonus game! The aim of the game is simple: choose any of the five cards on offer and collect the prize shown (free spins or a cash prize).
Number of lines selection:
No
MAX WIN(Based on 1 million games):
2555 x Bet
Special symbols:
WILD, Bonus
Platforms:
Destkop, Tablet, Mobile
Game reviews
Coming soon ...
Subscribe
Do you want to keep up to date with the latest news from Mancala gaming? Sign up for our newsletter and never miss any big thing!