Kind giant & stone dice
Join the quest to find the magic amulet on 5 reels, 4 rows and 25 paylines. The sorceress Amaya needs to find it on reels full of symbols in form of dice, before anyone else.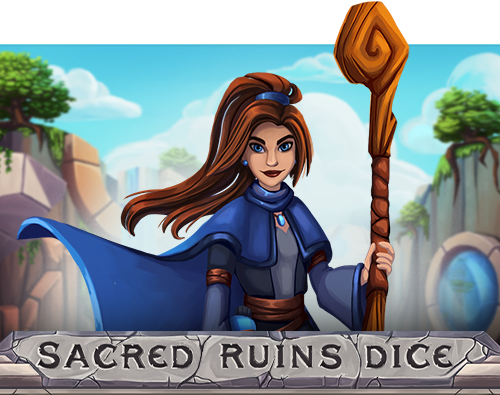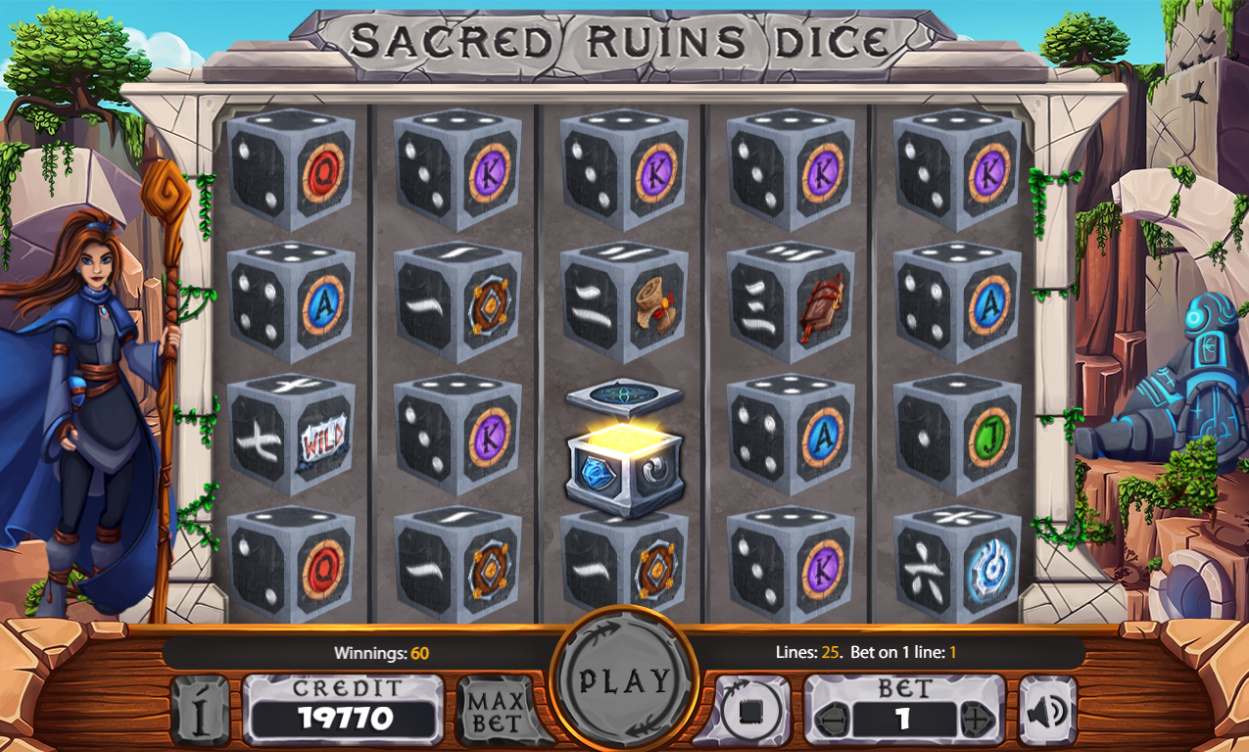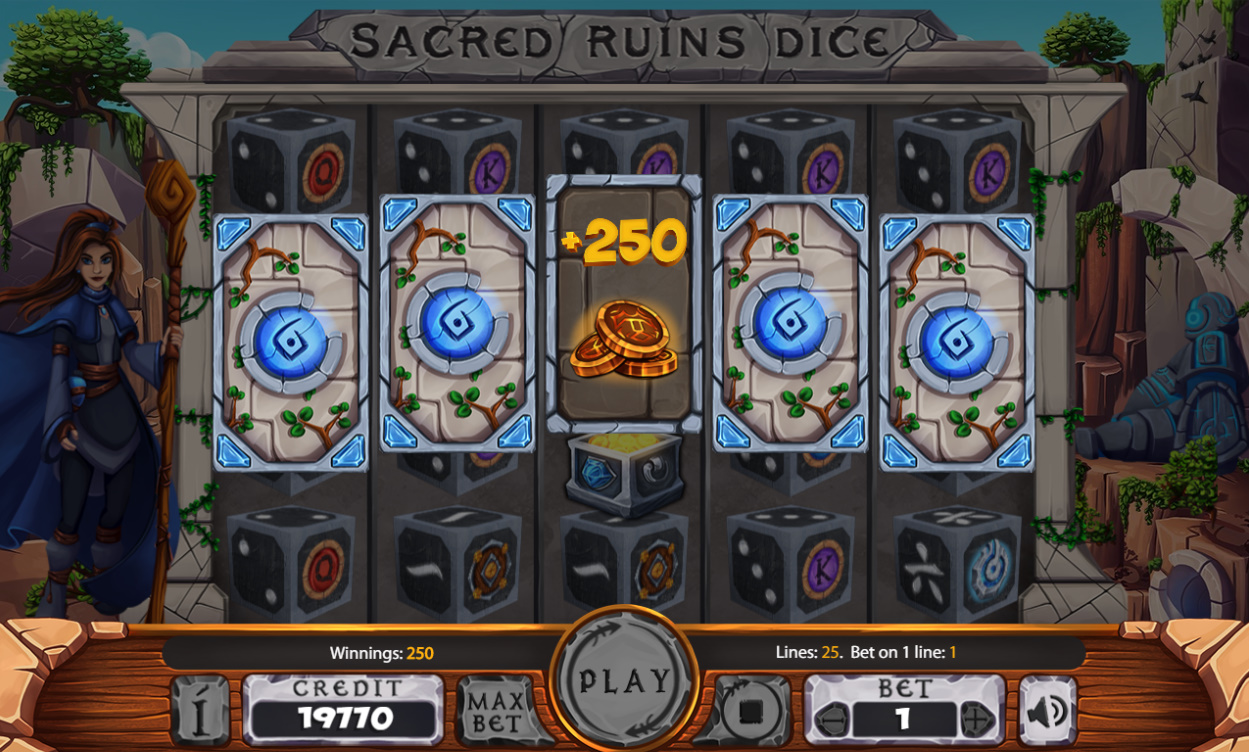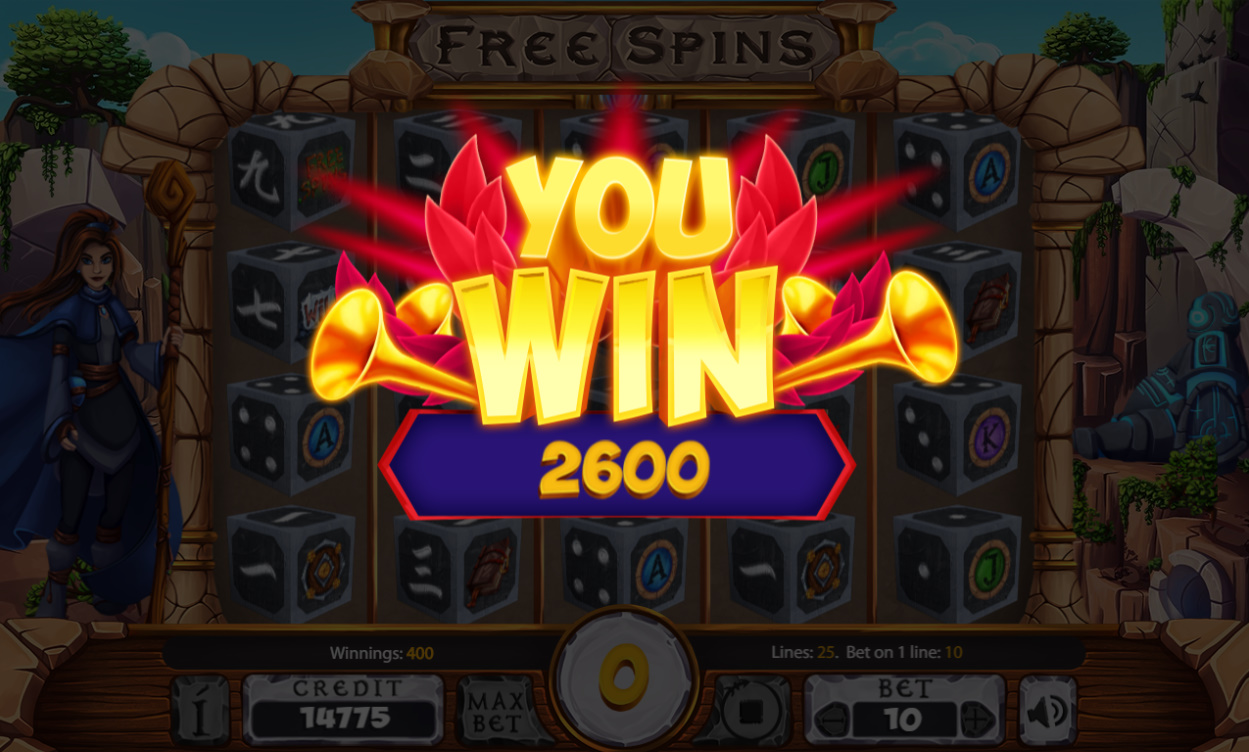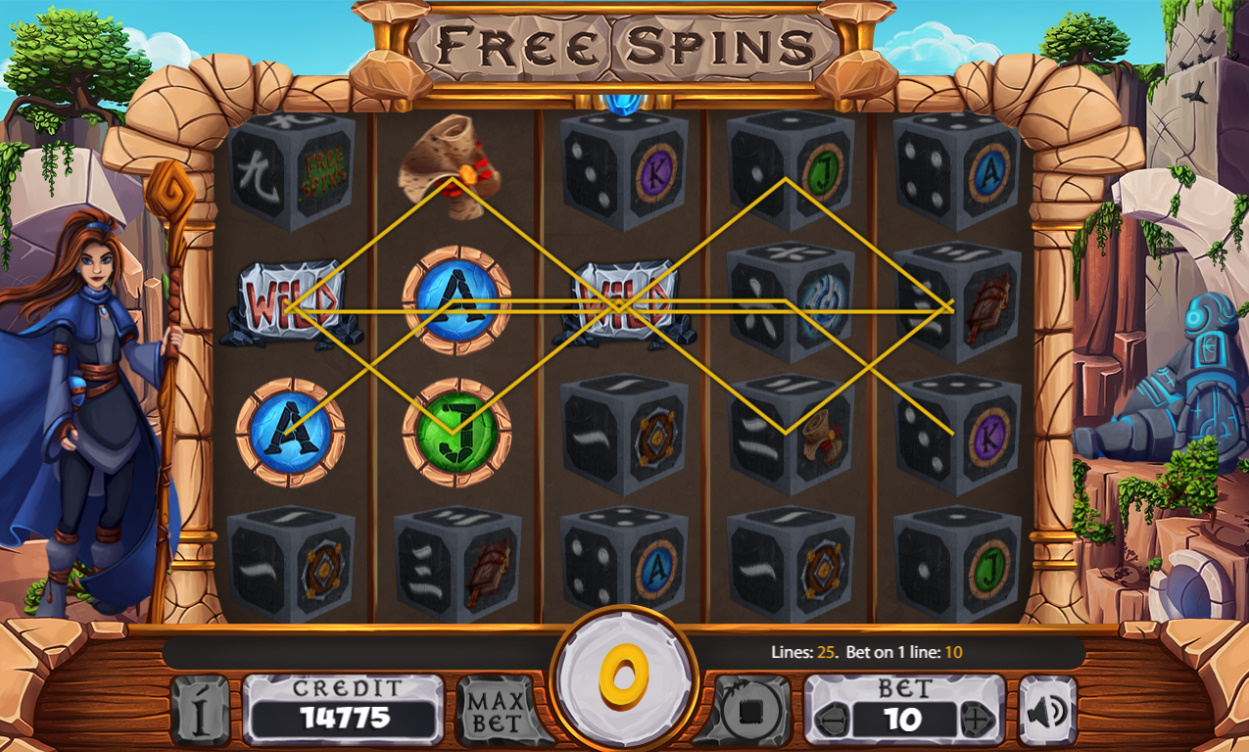 X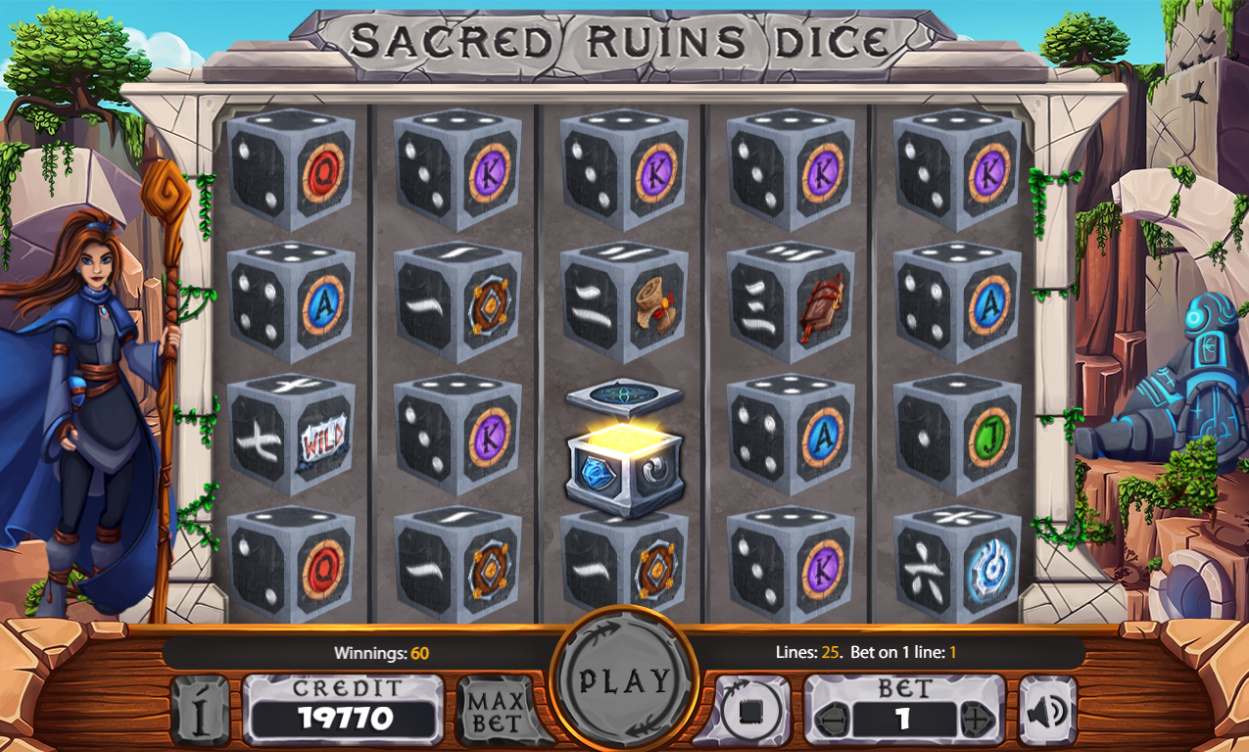 Sacred Ruins Dice
The legend says that in the ancient time, the mighty Golem was created to help people with the heavy-duty work. But as it happens to those good-willed innovations, they get the attention of people with not the best intentions. To prevent the Golem ́s misuse, the amulet which can wake him up from his sleep was hidden. Brave sorceress Amaya is on her quest to find the amulet before anyone else does because the secret hidden place is not safe anymore.
Among the symbols depicted as dice, you will find: scroll with a map on it, a book of spells and magical talismans.
The gameplay is pretty straight forward! The slot features a special "Wild" symbol that can replace any other symbol and complete a payline.
There is also a "Free games" symbol, if you collect 3 or more of those symbols, you'll qualify for the free spins. But how many, you might ask? Of course, the more symbols appear on the reels, the more free spins you'll get. You should be also looking for a chest symbol because once it appears, you'll be taken to a 'no-lose' bonus game! The aim of the game is simple: choose any of the five cards on offer and collect the prize shown (free spins or a cash prize).
Number of lines selection:
No
MAX WIN(Based on 1 million games):
855 x Bet
Special symbols:
WILD, Bonus
Platforms:
Desktop, Tablet, Mobile
Game reviews
Coming soon ...
Subscribe
Do you want to keep up to date with the latest news from Mancala gaming? Sign up for our newsletter and never miss any big thing!