Vast, snowy and icy
Hang out with the cutest penguin and walruss on 5 reels, 3 rows and 15 paylines. Enjoy the epic polar adventure and win big!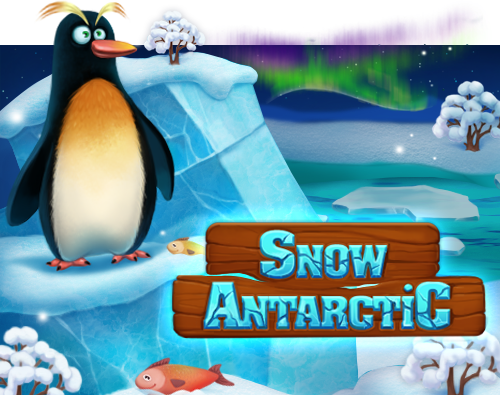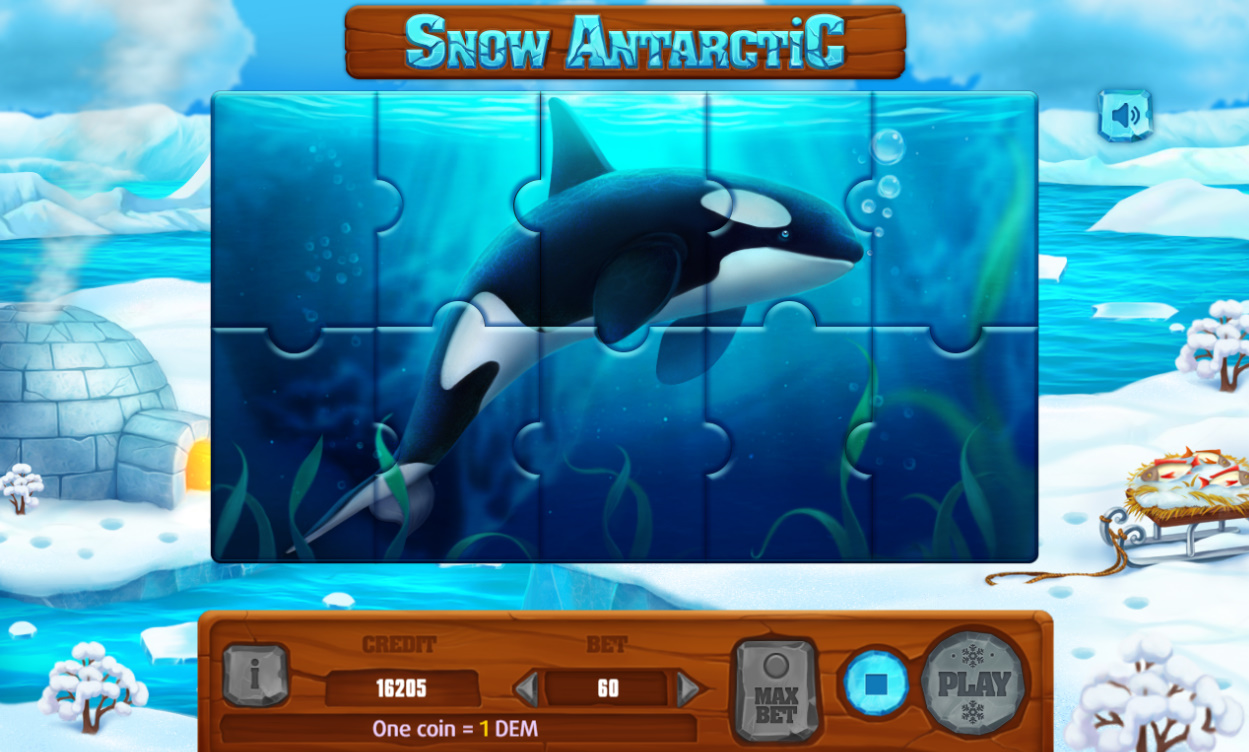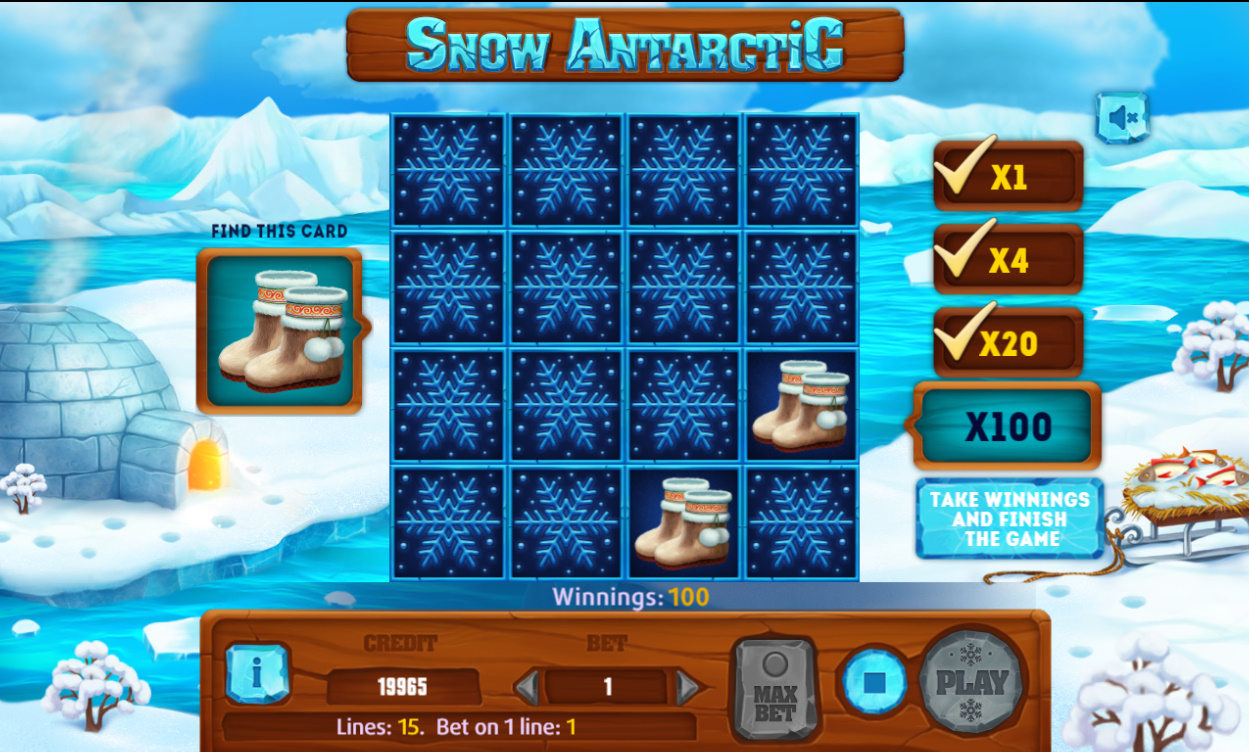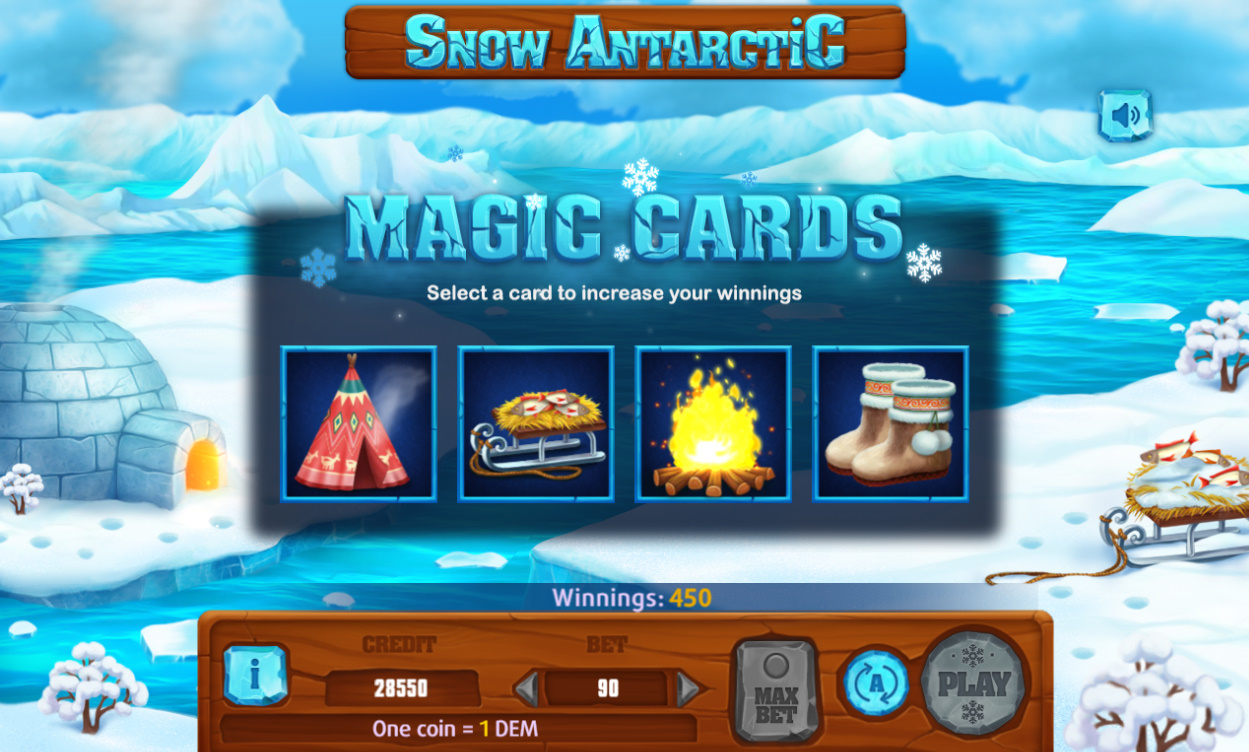 X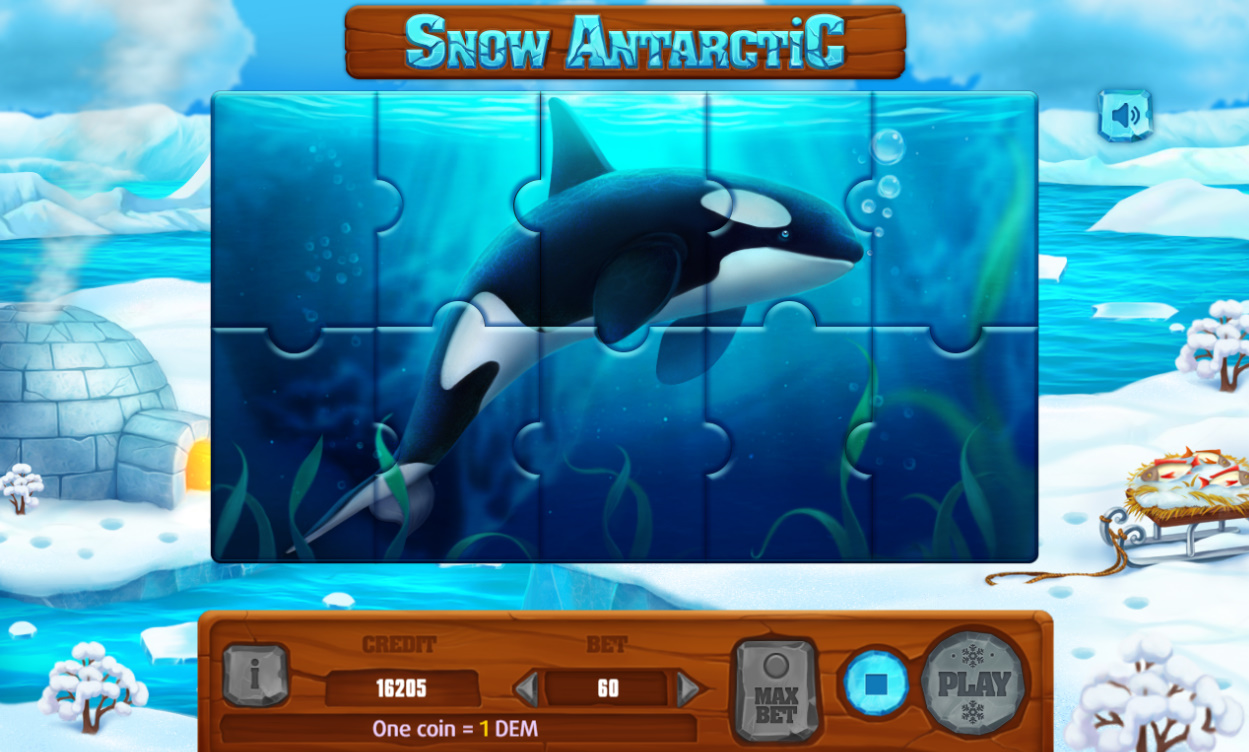 Snow Antarctic
Watch the cutest inhabitants of Antarctida and secure chilled big wins for yourself. Sit back watch the nothern lights and spin to the freezing heights.
The special "Wild" symbol can replace any missing symbol and complete a payline. Plus 3 special bonus games will make this game a crisp experience.
The "Wheel of Fortune" can take you to the bonus game where you can significantly increase your winnings. This game features three levels of spins and the multipliers increase with each new level. If you are lucky enough, you move up to the chilled multiplier of x50.
The "Question" symbol is your ticket to a bonus game with cards. If you guess three out of four cards correctly, your winnings will increase by x100. However, one incorrect guess will end the bonus game.
The "Frozen Puzzle" bonus brings the possibility to get 10 free spins. Once you collect all puzzle pieces and assemble the portrait you'll gain access to free spin mode where you can get your hands on even more cash prizes!
Number of lines selection:
No
MAX WIN(Based on 1 million games):
1280 x Bet
Special symbols:
WILD, Wheel of Fortune, Question Mark, Puzzle
Platforms:
Desktop, Tablet, Mobile
Language:
ENG, RUS, SPA, POR, SWE, CHI, ITA, FIN, UKR, JPN, THA, KOR, VIE, GER
Game reviews
Coming soon ...
Subscribe
Do you want to keep up to date with the latest news from Mancala gaming? Sign up for our newsletter and never miss any big thing!