Dark voodoo skull secret
Enter the voodoo practitioner's cabinet on 5 reels, 3 rows, and 10 paylines. You can ask for anything and the sorcerer will make it happen.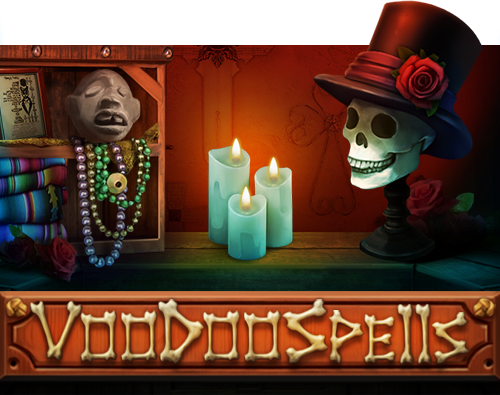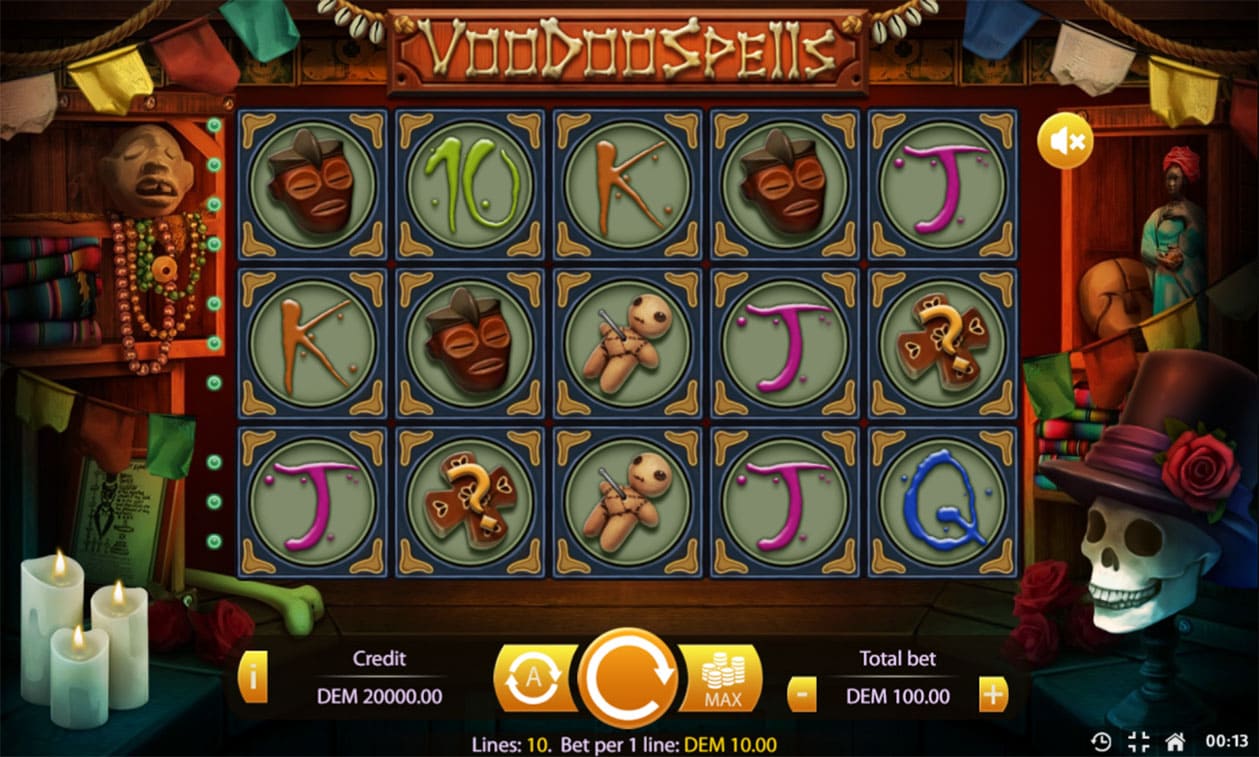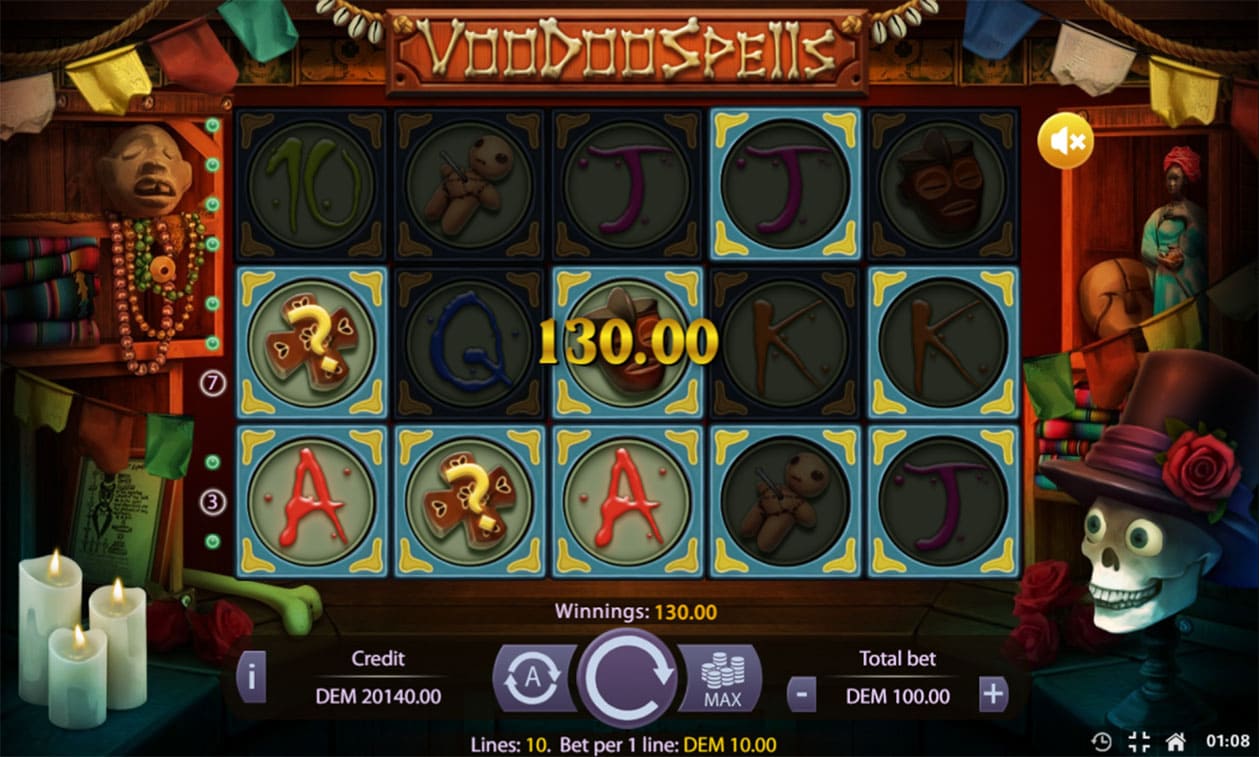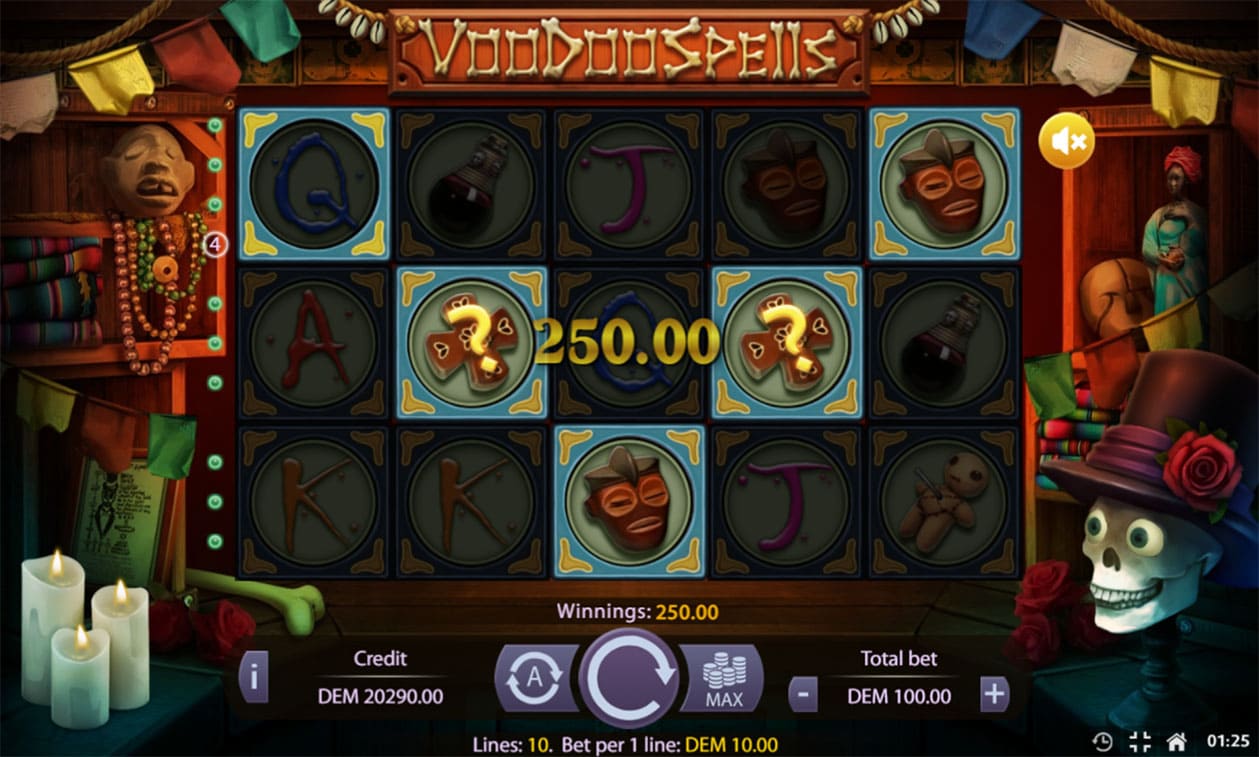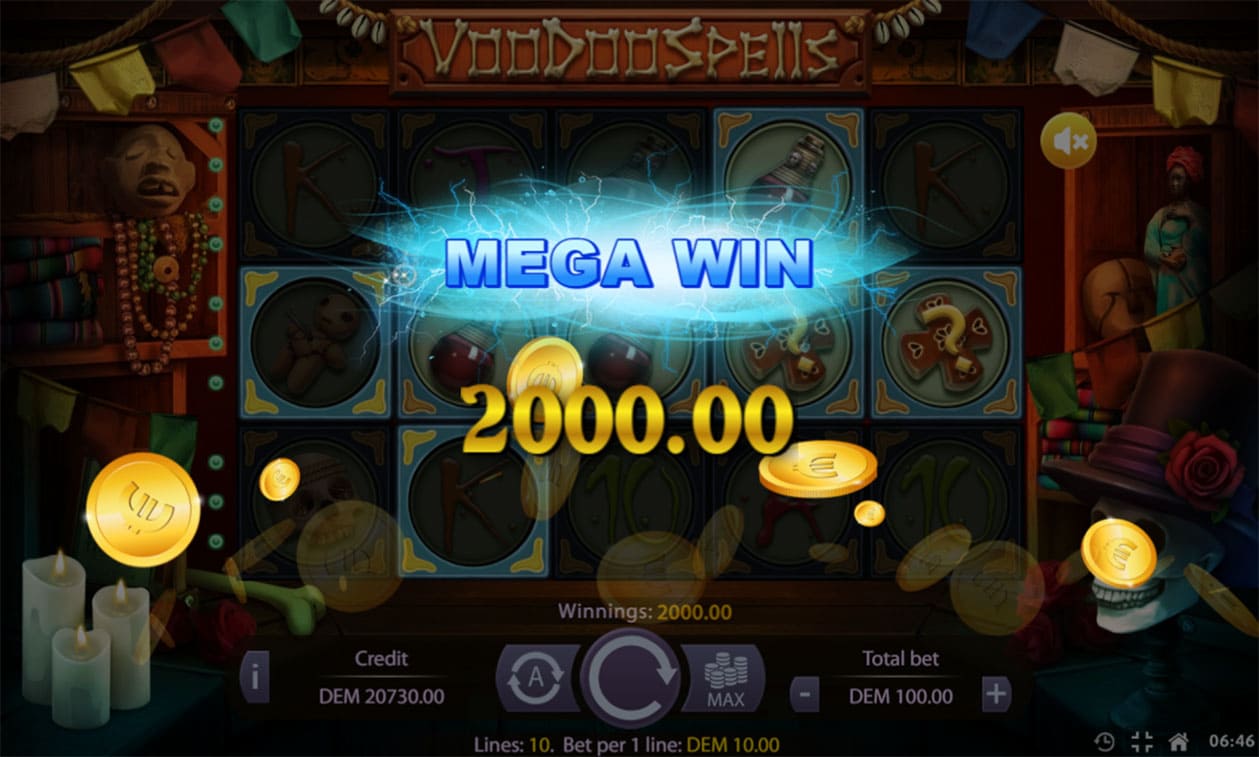 X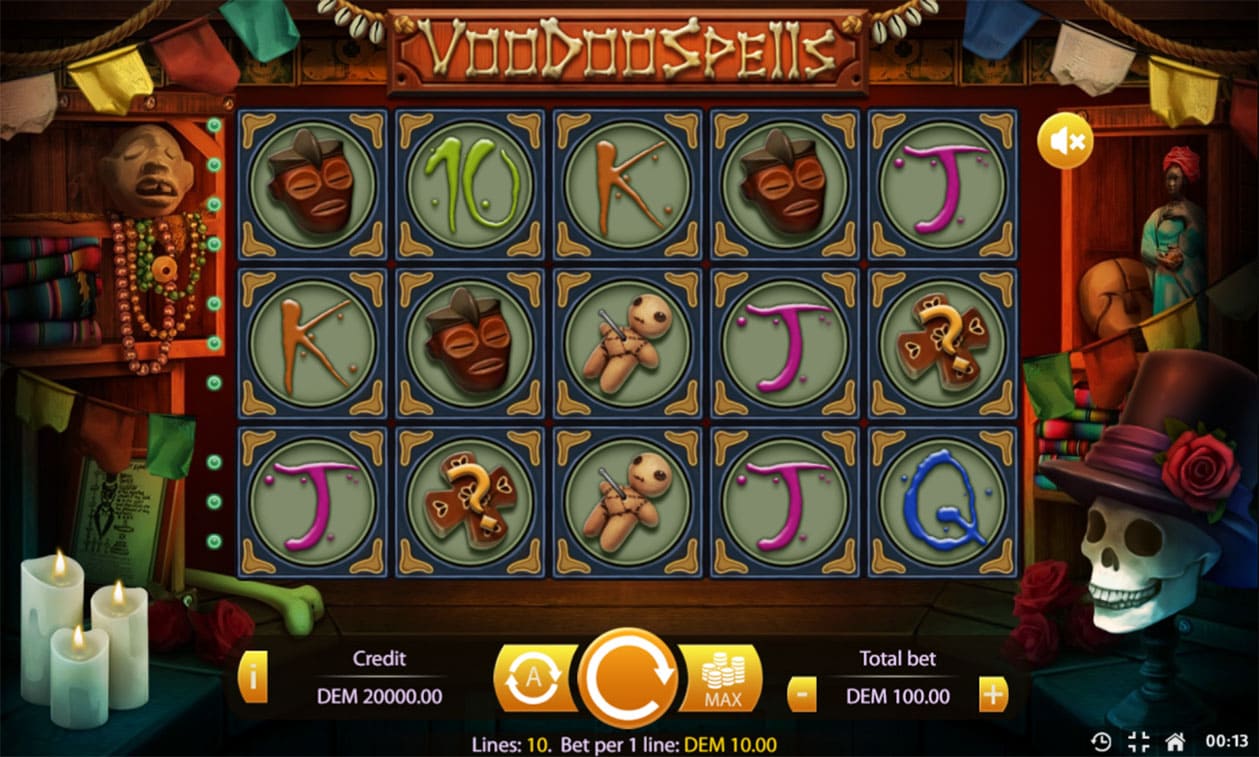 Voodoo Spells
In some cultures, it is very usual to come to a voodoo practitioner and ask him to help you with any kind of problem. If you are not afraid of the darkest secrets of voodoo magic, you can possibly make your life better. So come inside the mysterious world of voodoo where creepy gizmos await.
Among the symbols spinning on the reels, you will find objects used in occult ceremonies and rituals.
This slot features a "Wild" symbol: a question mark that can replace any other symbol and increase your chances of winning. If you've hit upon a winning combination, the "x2" symbol can appear on any of the reels. This symbol is your ticket to a bonus multiplication game, the aim of which is as follows. At the start of each round, you need to choose a card with a picture of the character you want to back, after which two cards duke it out.
Your winnings will increase exponentially with each victory and the multiplier can potentially hit the golden heights of x32. However, if the card you choose loses, this will spell the end of your bonus game. What's more, you can collect your winnings at any time.
Number of lines selection:
No
MAX WIN(Based on 1 million games):
24064 x Bet
Platforms:
Desktop, Tablet, Mobile
Game reviews
Coming soon ...
Subscribe
Do you want to keep up to date with the latest news from Mancala gaming? Sign up for our newsletter and never miss any big thing!