The blood on stone dice
Learn more about scary creatures of the night on 5 reels, 4 rows and 25 paylines. All symbols connected to immortal vampires are pictured on dice and ready for spin.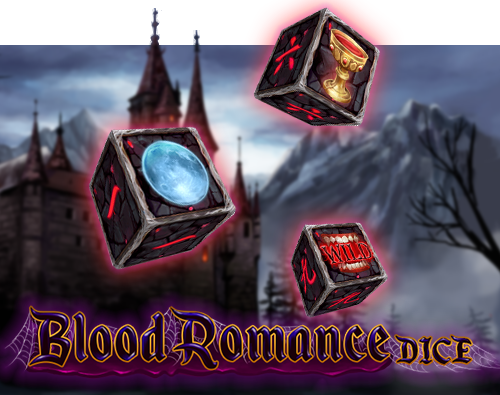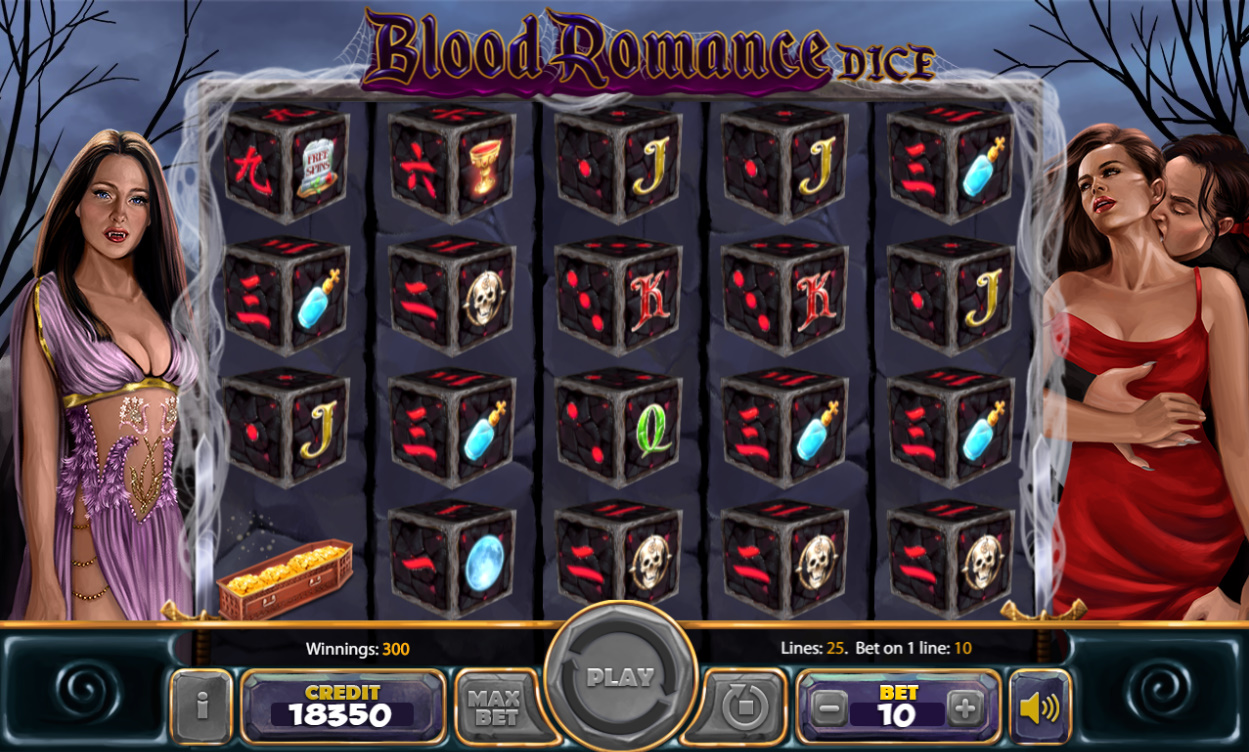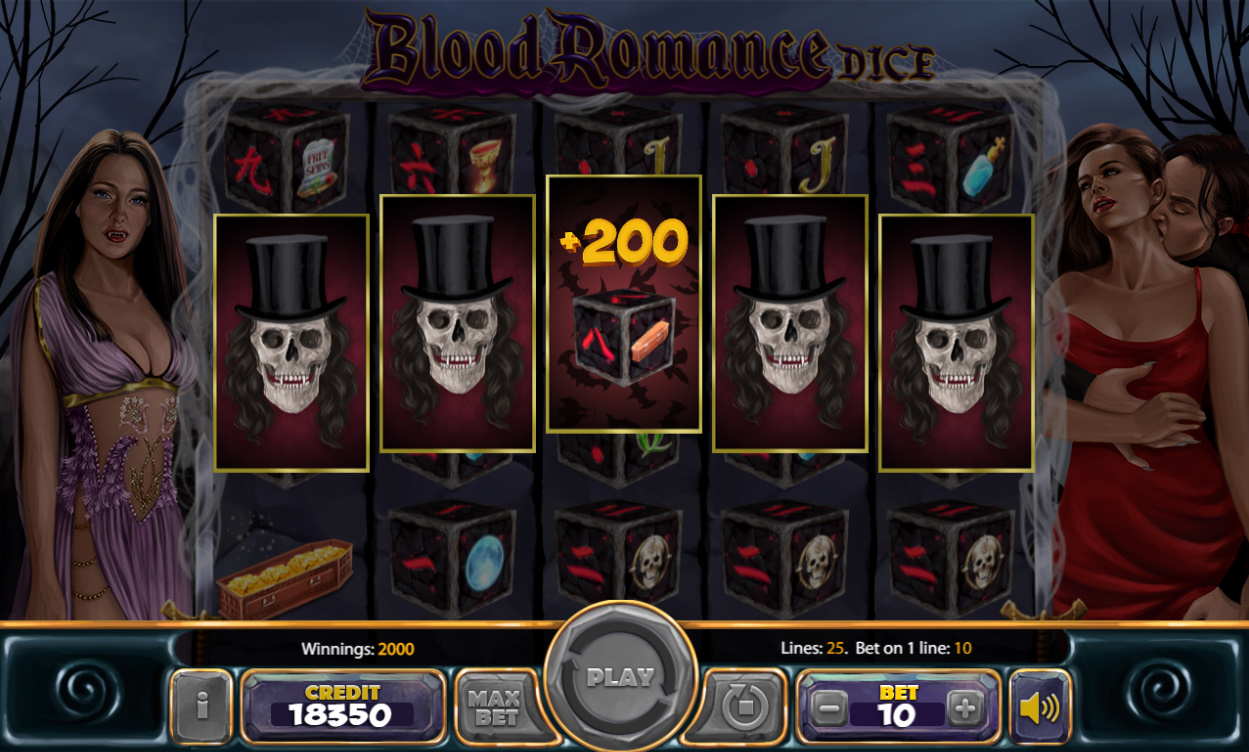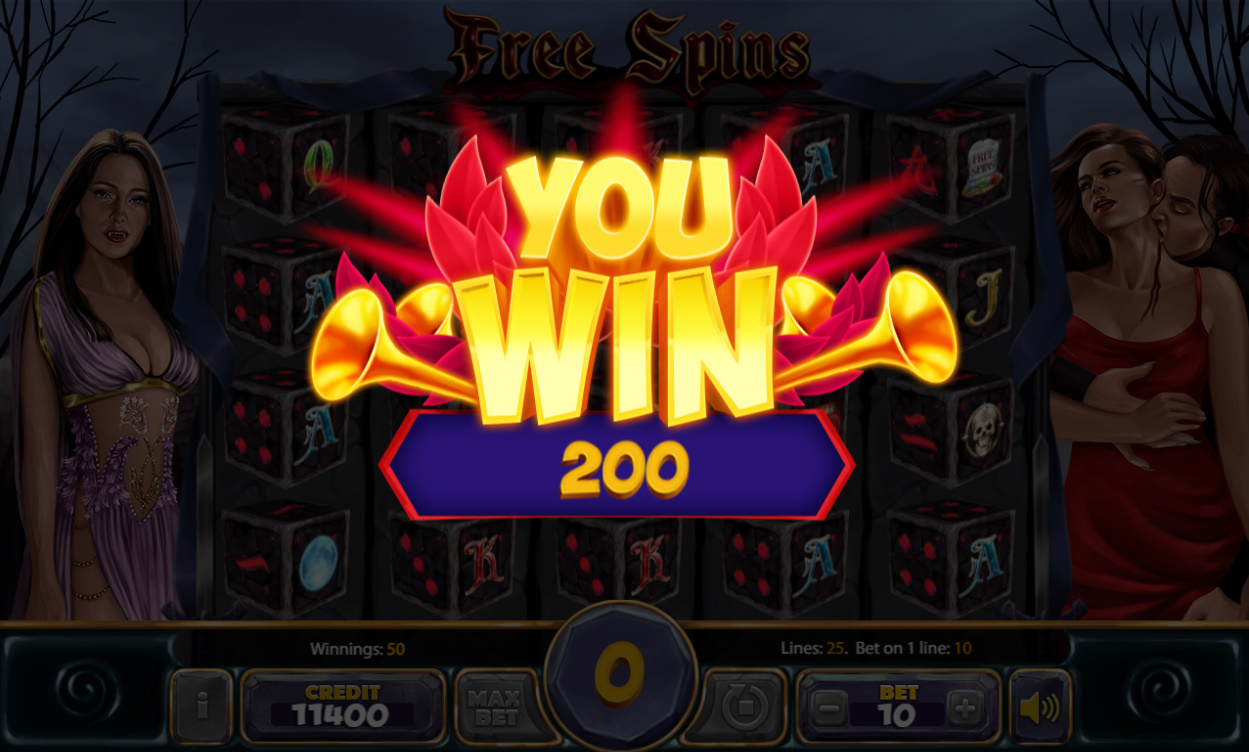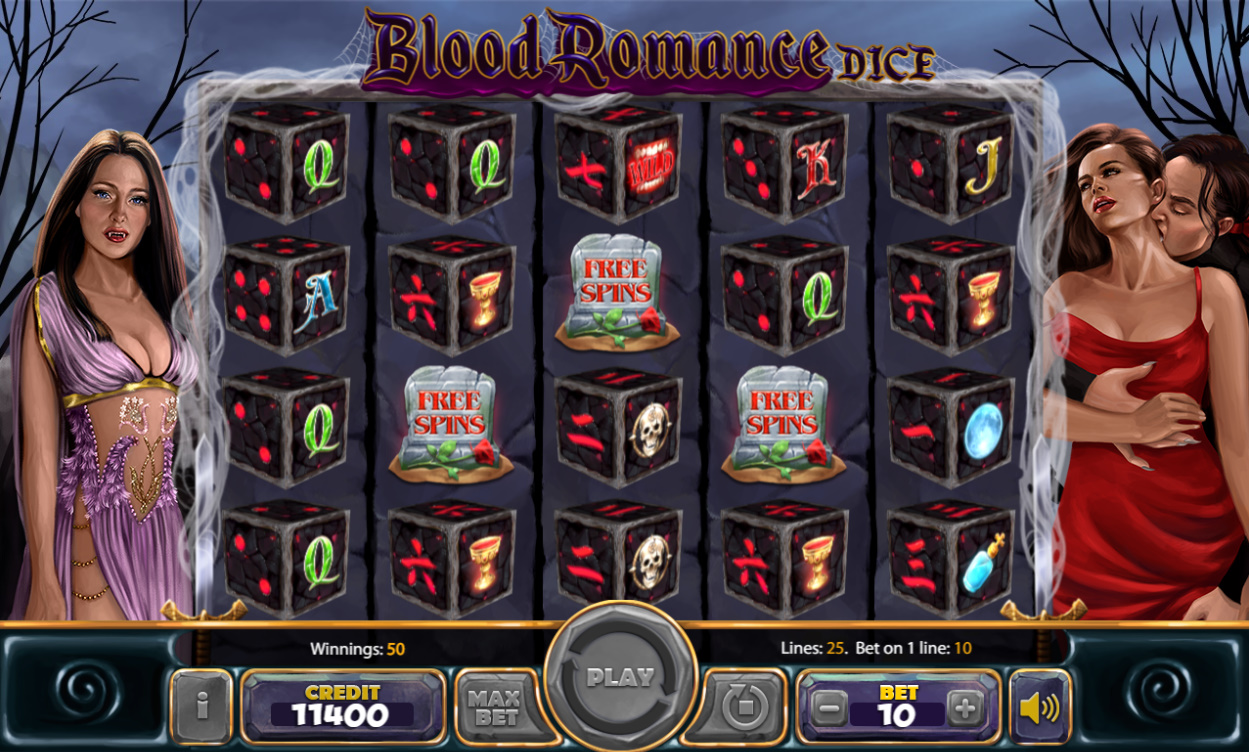 X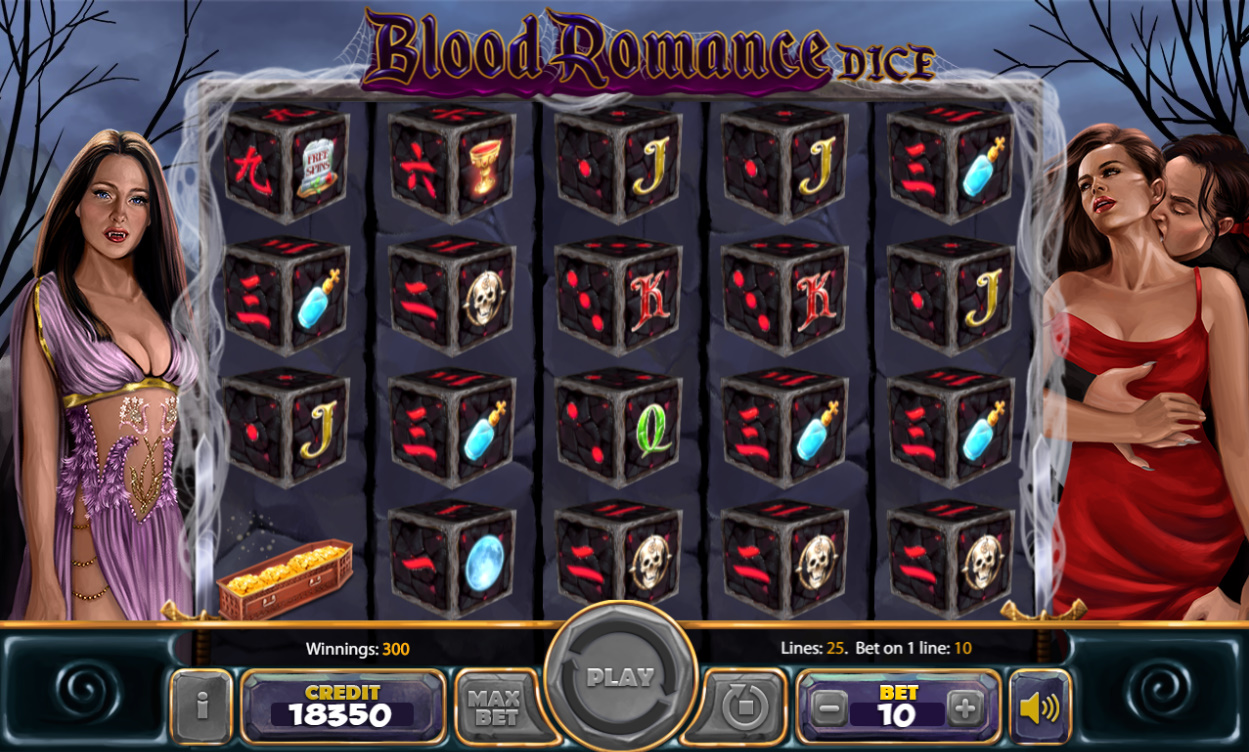 Blood Romance Dice
Vampires are said to be very rich and maybe that ́s why some people choose to join their ranks voluntarily. However, there is a very high price you must pay to acquire such might - an unquenchable thirst for blood.
Among the symbols in shape of dice you will find: objects such as a full moon, a skull, holy water and a chalice full of blood.
The gameplay is pretty straight forward! The slot features a special "Wild" symbol that can replace any other symbol and complete a payline.
There is also a "Free games" symbol, if you collect 3 or more of those symbols, you'll qualify for the free spins. But how many, you might ask? Of course, the more symbols appear on the reels, the more free spins you'll get. You should be also looking for a chest symbol because once it appears, you'll be taken to a 'no-lose' bonus game! The aim of the game is simple: choose any of the five cards on offer and collect the prize shown (free spins or a cash prize).
Number of lines selection:
No
MAX WIN(Based on 1 million games):
855 x Bet
Special symbols:
WILD, Bonus
Platforms:
Desktop, Tablet, Mobile
Game reviews
Coming soon ...
Subscribe
Do you want to keep up to date with the latest news from Mancala gaming? Sign up for our newsletter and never miss any big thing!