Brain-hungry living dead
Long gone are the days of careless freedom and joy. The streets are littered with once-beloved items and lonely survivors are ready for the next zombie attack.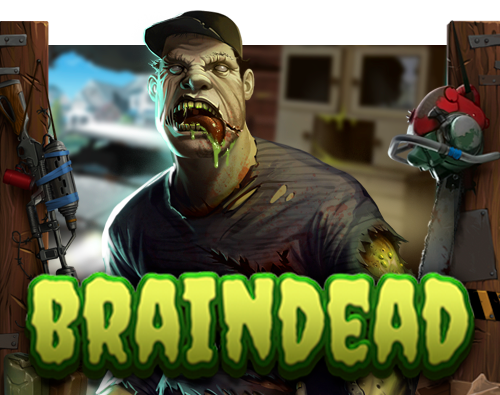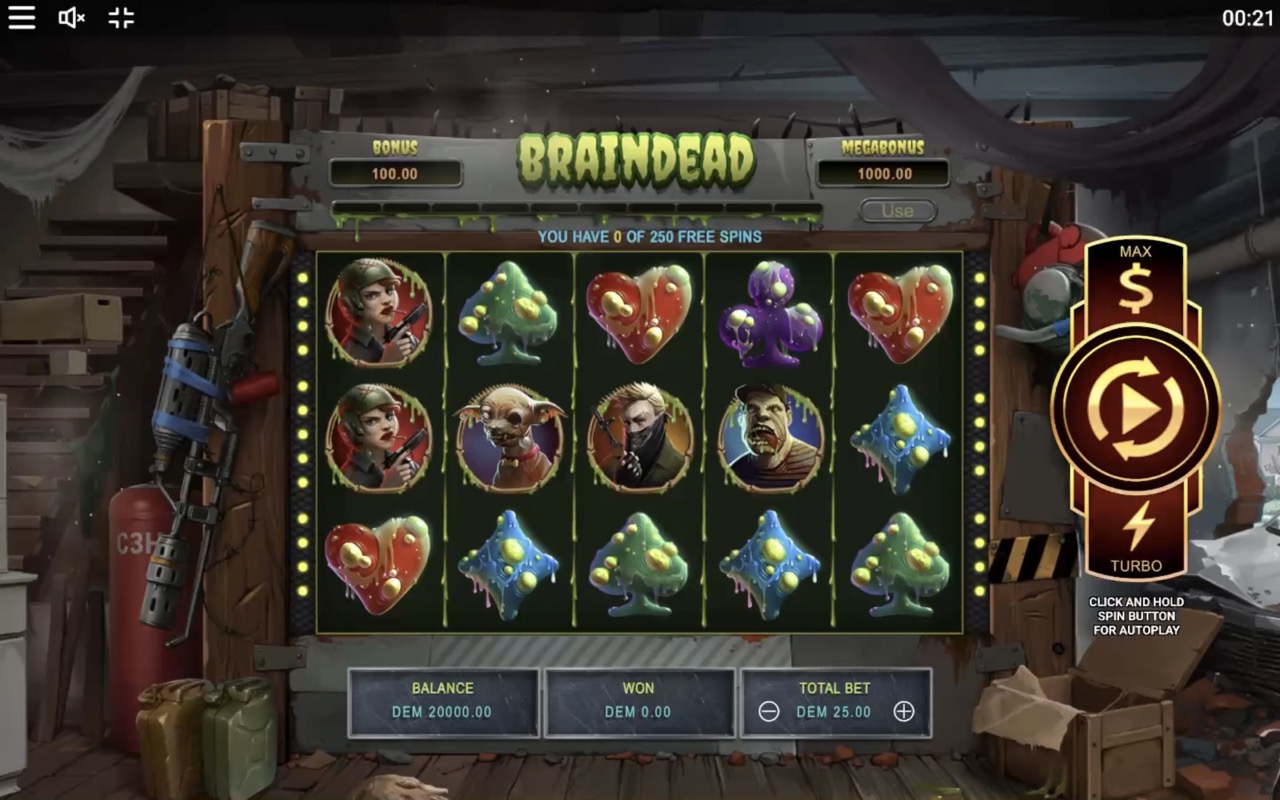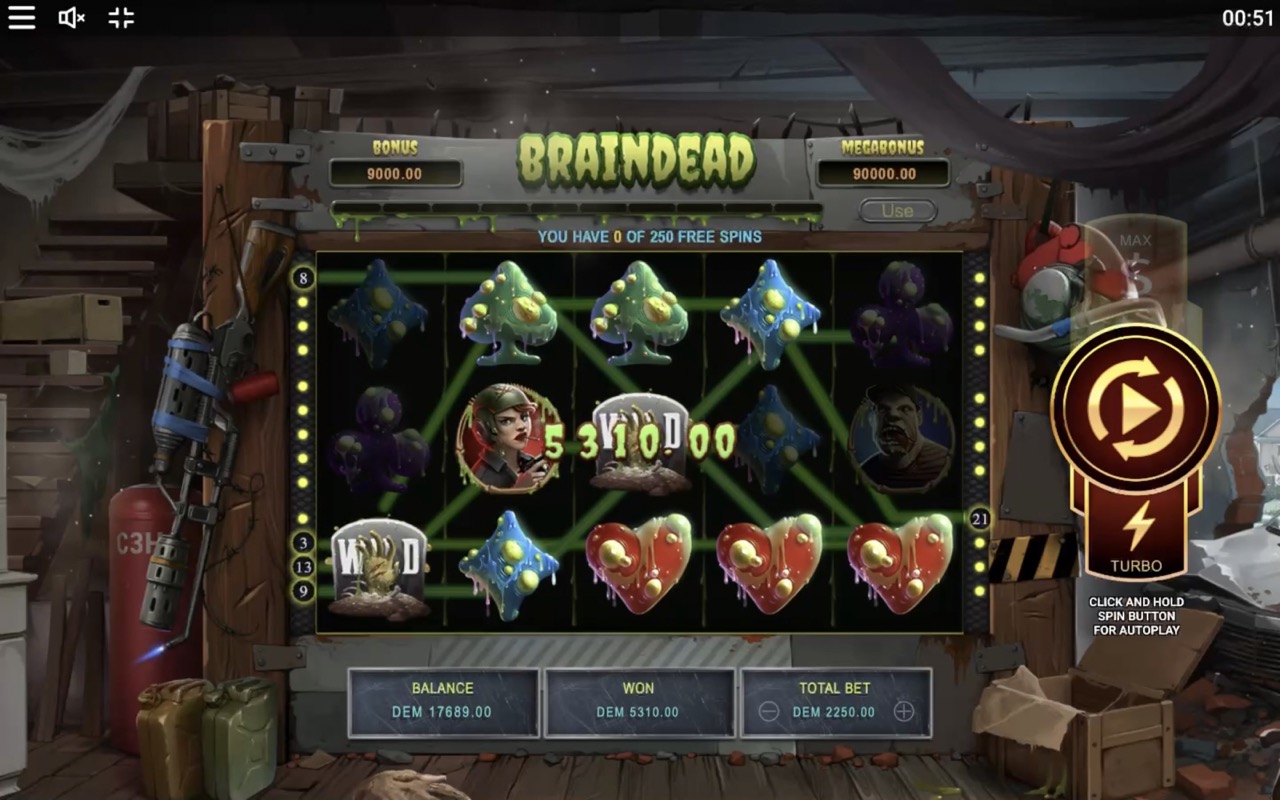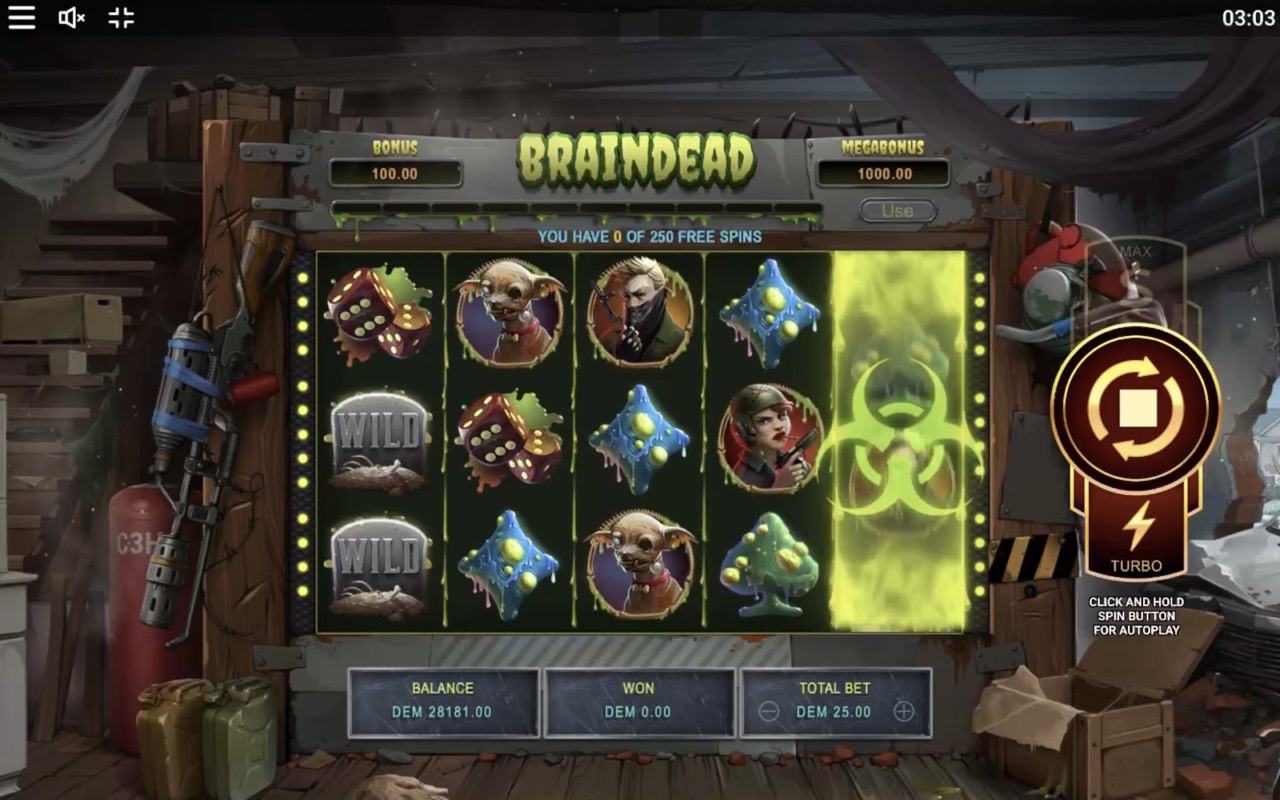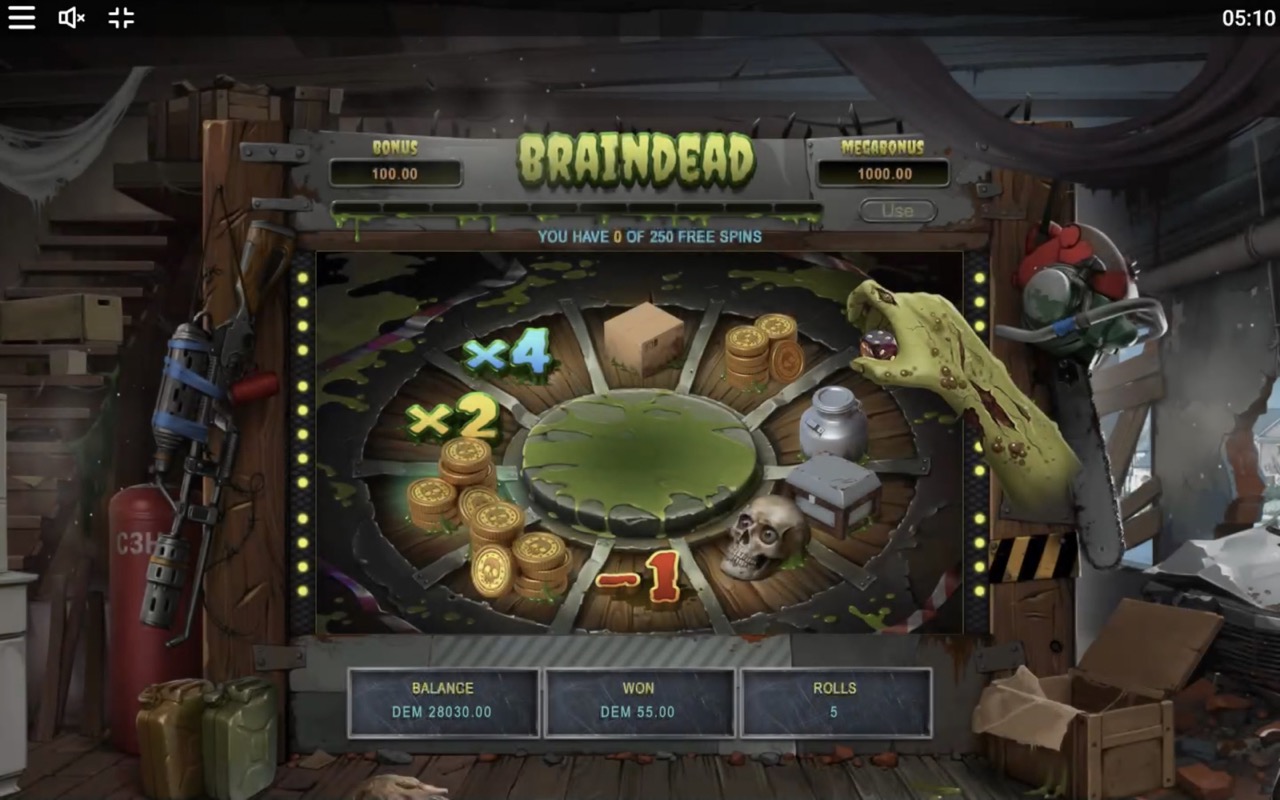 X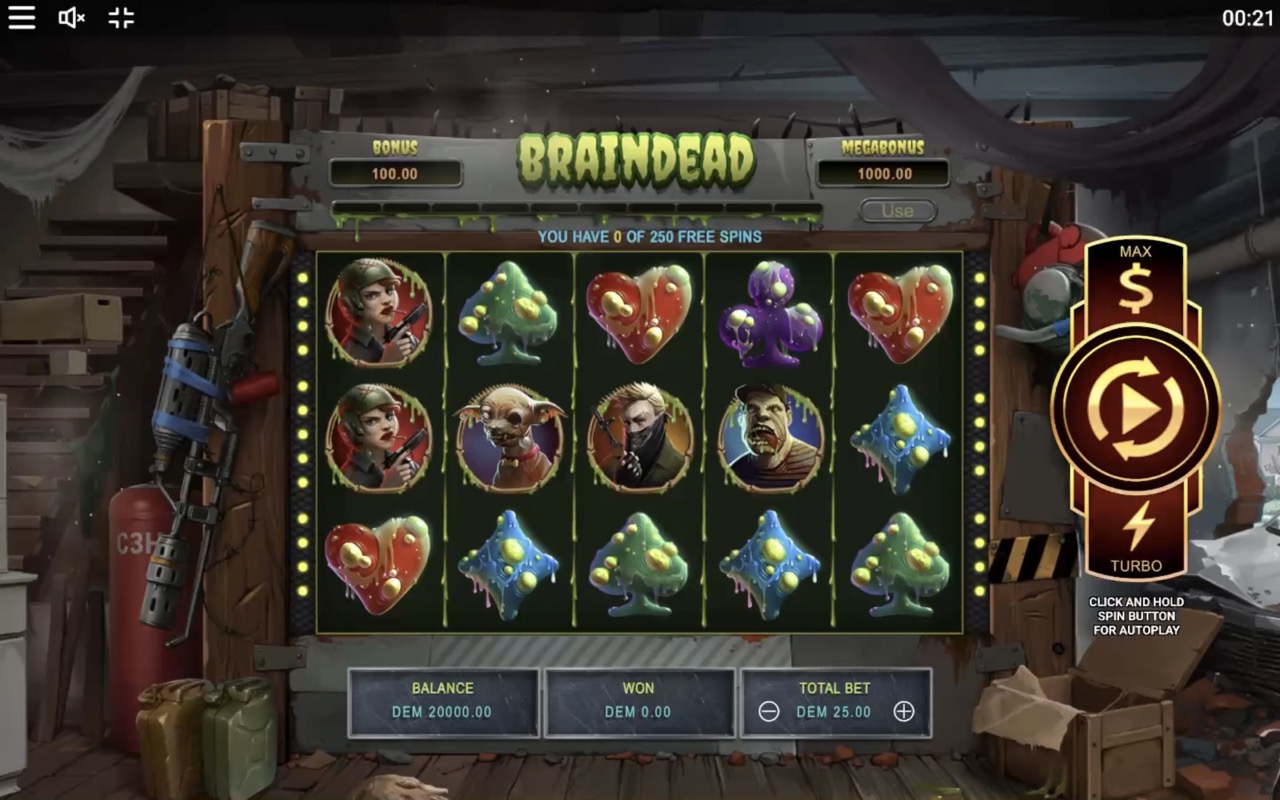 Braindead
The air is heavy with anticipation of the next attack. What was once a family home is now a strategic hideaway, a safehouse where you will meet the heroes of this slot. In the gloomy days after the zombie virus outbreak, they have lost count of how many zombies they have defeated, and how many of their friends have turned into braindead enemies. 
The seasoned zombie hunters have been awaiting the next wave of the brain-hungry creatures for days on end. Today, they will fight back against the undead, and they want YOU to join their ranks. Do you have what it takes to defeat the zombies and collect the rewards while saving the world?
Braindead is a 5-reel, 3-row, 25-line slot featuring a Wild symbol, Dice symbol and Free spins symbol, along with its Bonus game, and Free spins.
The Wild symbol substitutes for all symbols to create a winning line. When it comes to extended spins, the reel will continue to spin if a special arrow symbol appears on the middle reel until the arrow disappears, giving you an extra chance to land a winning combination. The bonus game is triggered when 3 or more dice symbols appear on the reels. When the bonus game starts, you get 5 chances to roll the dice with each roll allowing you to win money or extra rolls. You can double or even quadruple your winnings!
If 4 dice symbols appear on the reels, you get a chance to win a mega bonus and multiply your stake by x1000.
Unfortunately, you will lose one dice roll if you land on a "-1" space. The bonus game ends once you use up all your attempts or land on a "Lose" space.
In the base game, you can qualify for the free spins. After each spin that doesn't give you a winning combination, you will move one space along the free spins progress bar. Once you reach the third space, you'll get a free spin. Reaching the fourth space gives you 3 free spins. The further along you the bar you progress, the more free spins you will get. When you reach the end of the progress bar, you will get 250 free spins. You can use your free spins at any time by clicking "Take". Your average stake will be used to calculate your winnings. However, if you get a winning combination, you will lose all the free spins you have collected so far. Thus, choose carefully when to use your free spins and when to keep collecting them!
Number of lines selection:
No
MAX WIN(Based on 1 million games):
5770 x Bet
Platforms:
Desktop, Mobile, Tablet
Language:
POR, SPA, ENG, RUS, SWE, CHI, ITA, FIN, UKR, JPN, THA, KOR, VIE, GER
Game reviews
Coming soon ...
Subscribe
Do you want to keep up to date with the latest news from Mancala gaming? Sign up for our newsletter and never miss any big thing!