Day of the Dead
Graves and tombs decorated with marigold flowers together with candles lit around photographs of the deceased. All this creates the festive atmosphere of this important celebration.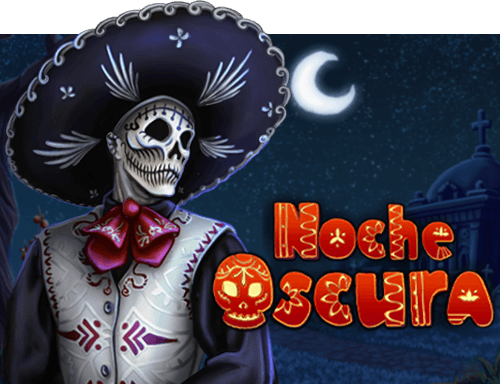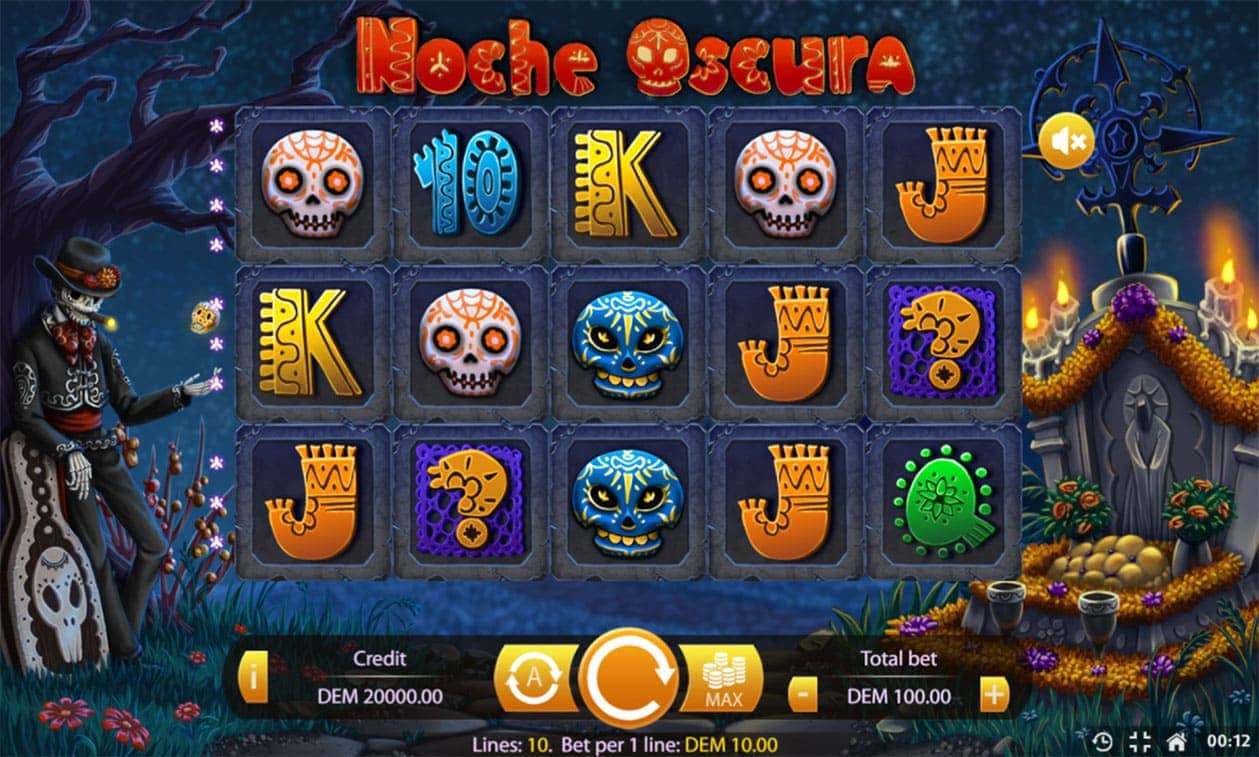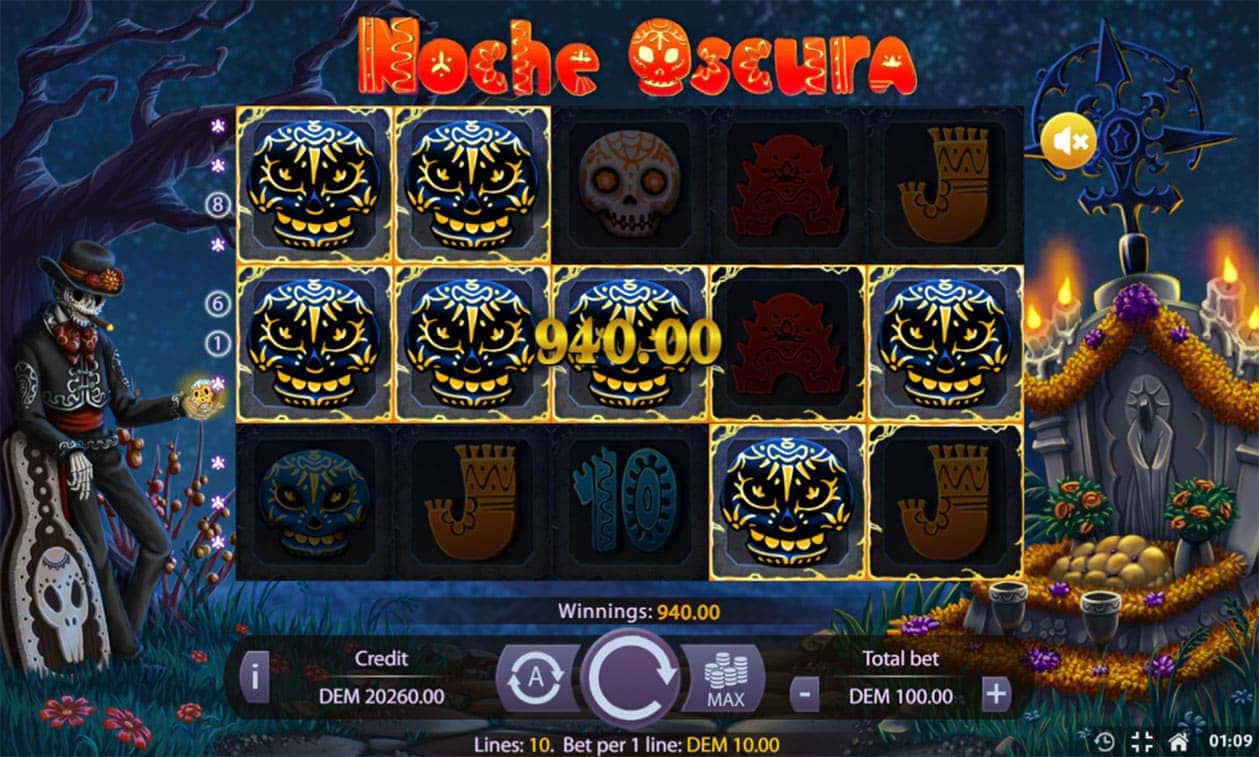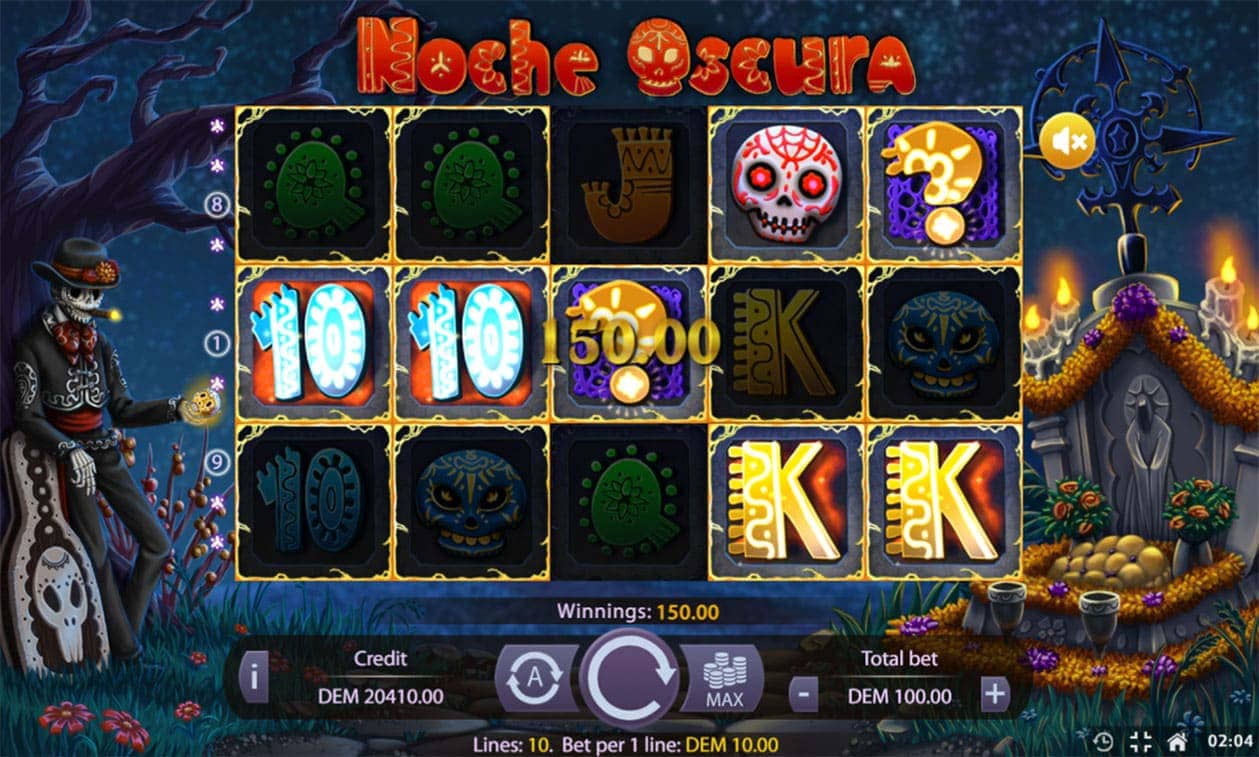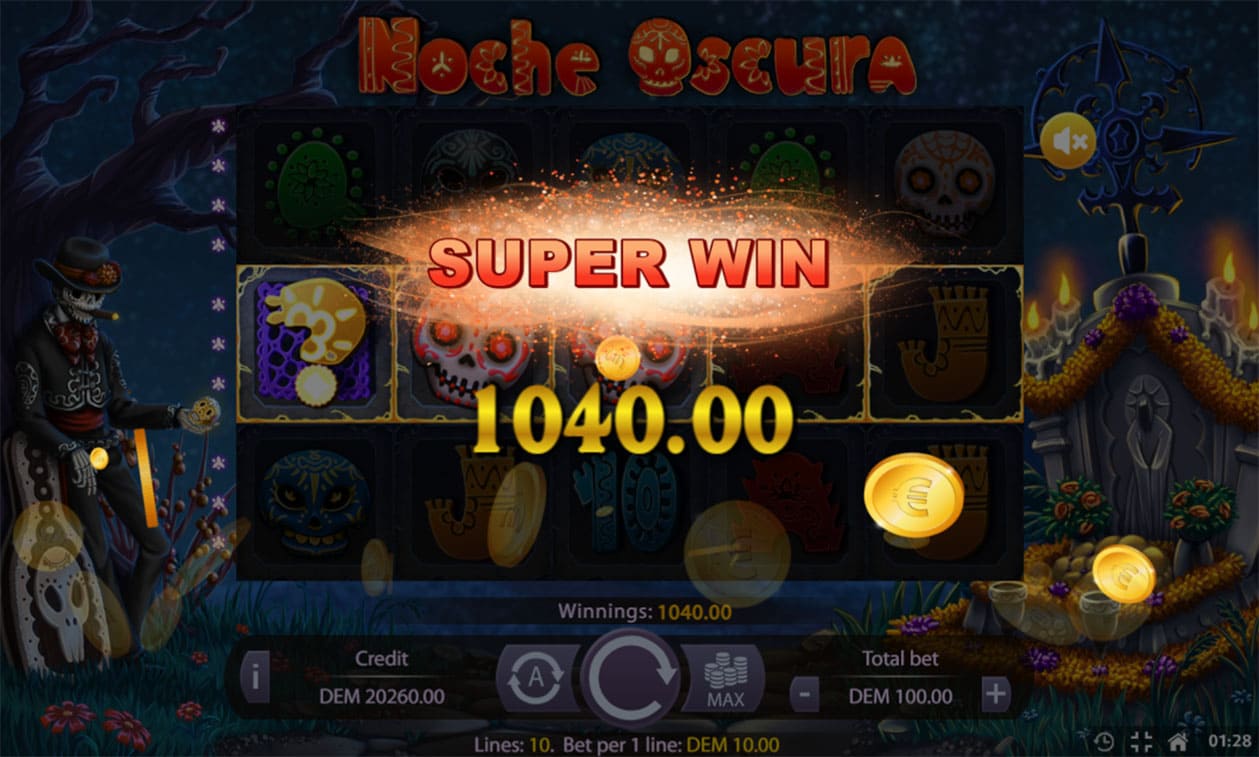 X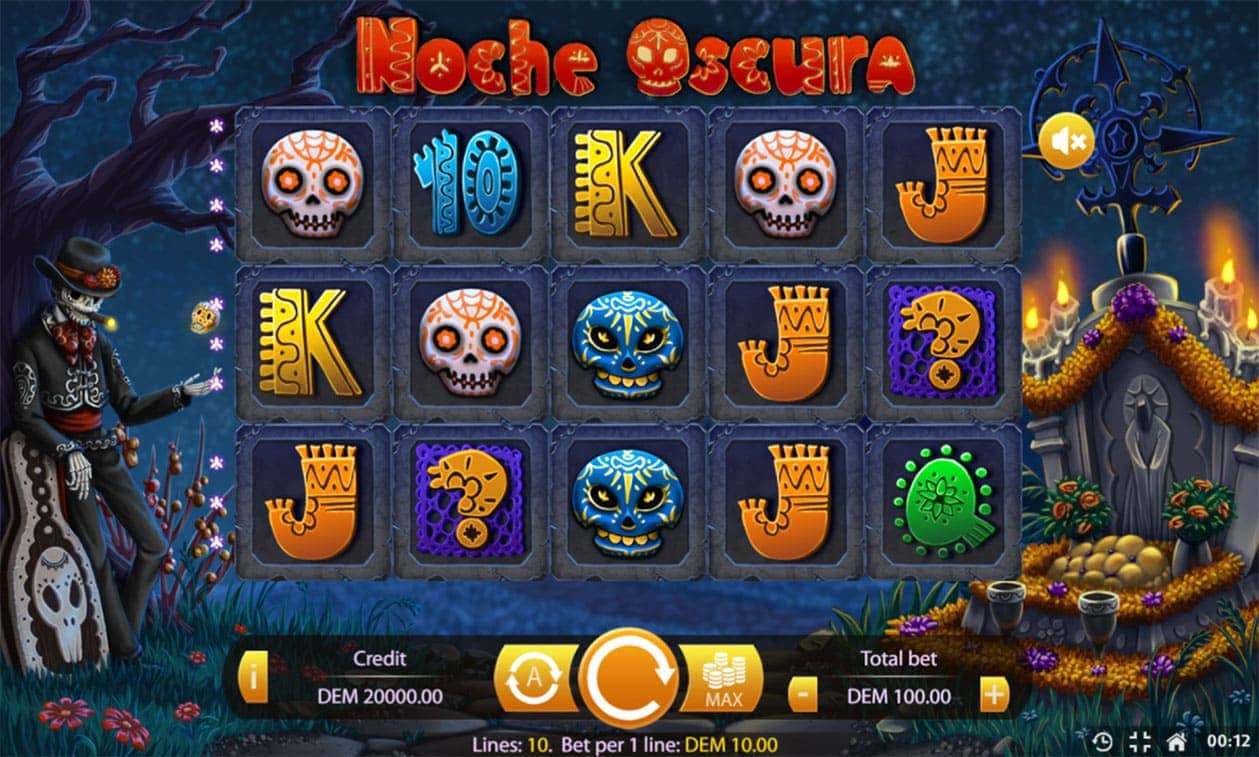 Noche Oscura
Noche Oscura tells the story about the night which happens once a year when friends and family, who've departed this world, can come to visit and join in festivities with the living.
Each city is decorated with marigolds, the flowers of the dead, and for one night only, the souls of departed family members can visit their living relatives. People believe that only those whose photograph is displayed on the candlelit altar at home will be allowed, by the guardians of the land of the dead, to go back.
This slot features a "Wild" symbol: a question mark that can replace any other symbol and increase your chances of winning. If you've hit upon a winning combination, the "x2" symbol can appear on any of the reels. This symbol is your ticket to a bonus multiplication game, the aim of which is as follows. At the start of each round, you need to choose a card with a picture of the character you want to back, after which two cards duke it out. 
Your winnings will increase exponentially with each victory and the multiplier can potentially hit the maximum multiplier of x32. However, if the card you choose loses, this will spell the end of your bonus game. What's more, you can collect your winnings at any time.  
Number of lines selection:
No
MAX WIN(Based on 1 million games):
1440 x Bet
Platforms:
Desktop, Tablet, Mobile
Language:
ENG, POR, SPA, RUS, SWE, CHI, ITA, FIN, UKR, JPN, THA, KOR, VIE, GER
Game reviews
Coming soon ...
Subscribe
Do you want to keep up to date with the latest news from Mancala gaming? Sign up for our newsletter and never miss any big thing!