Queen of Temptation
She, who hides in the darkness, is the embodiment of sensuality and a dream woman of many men. Dressed in red, she attracts them to succumb to her temptation.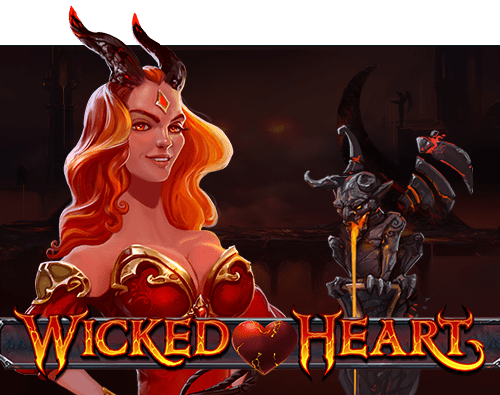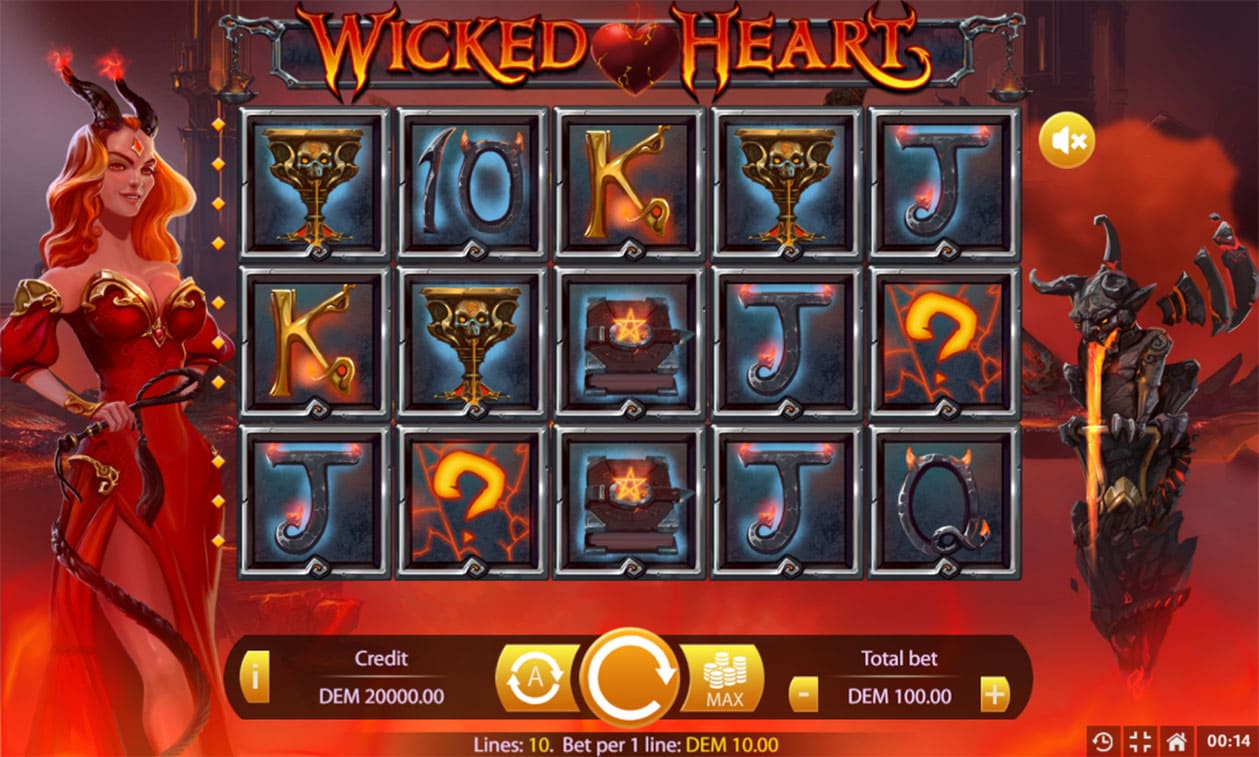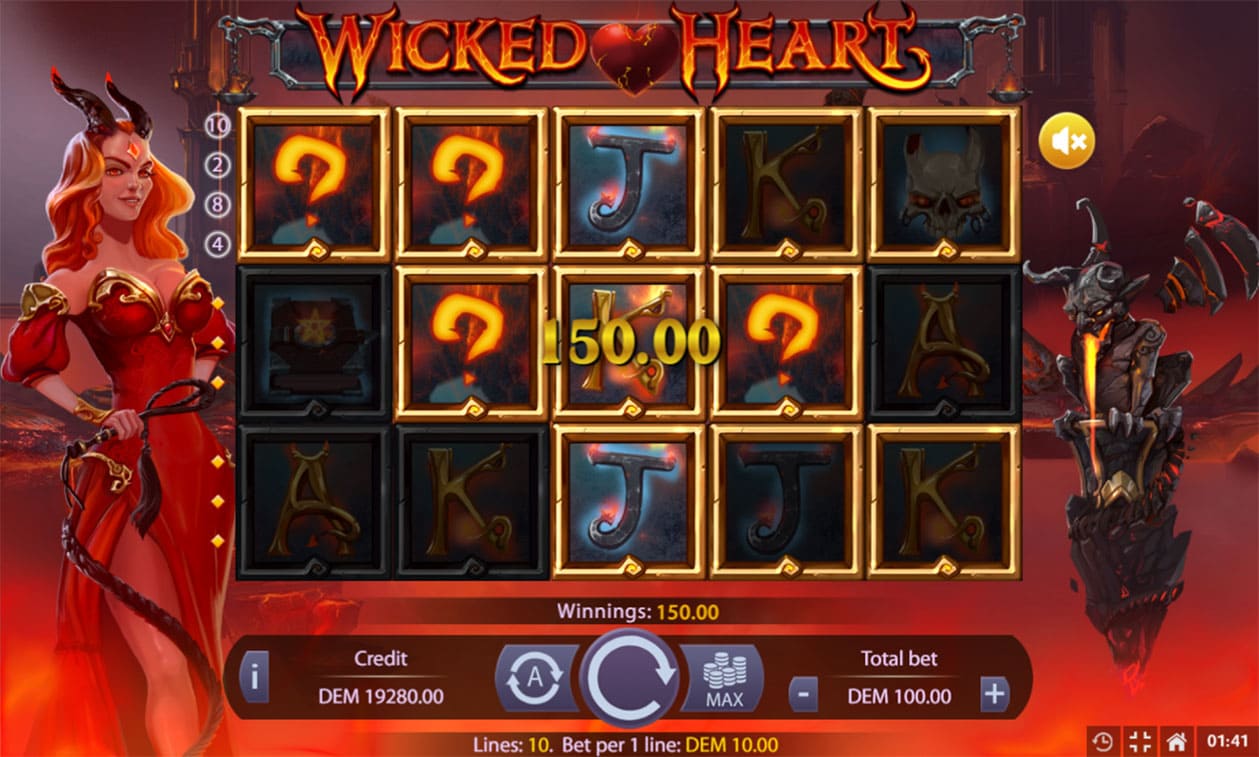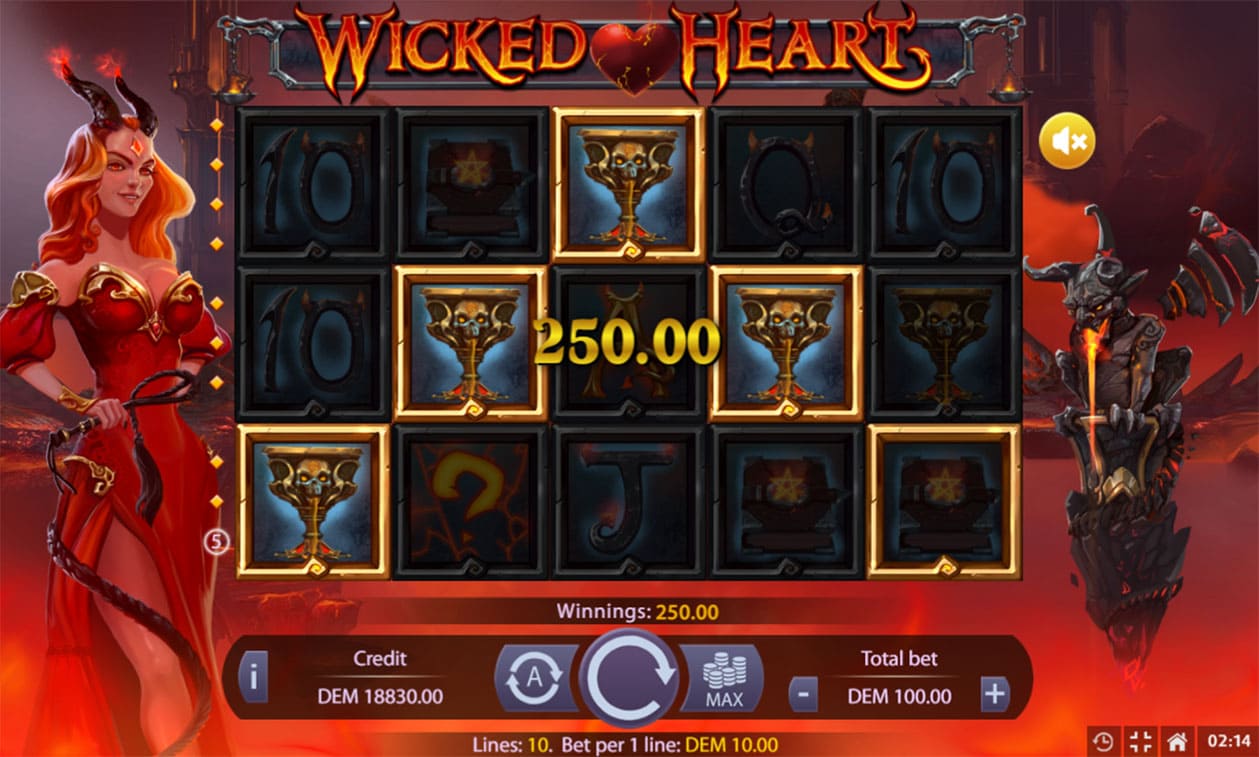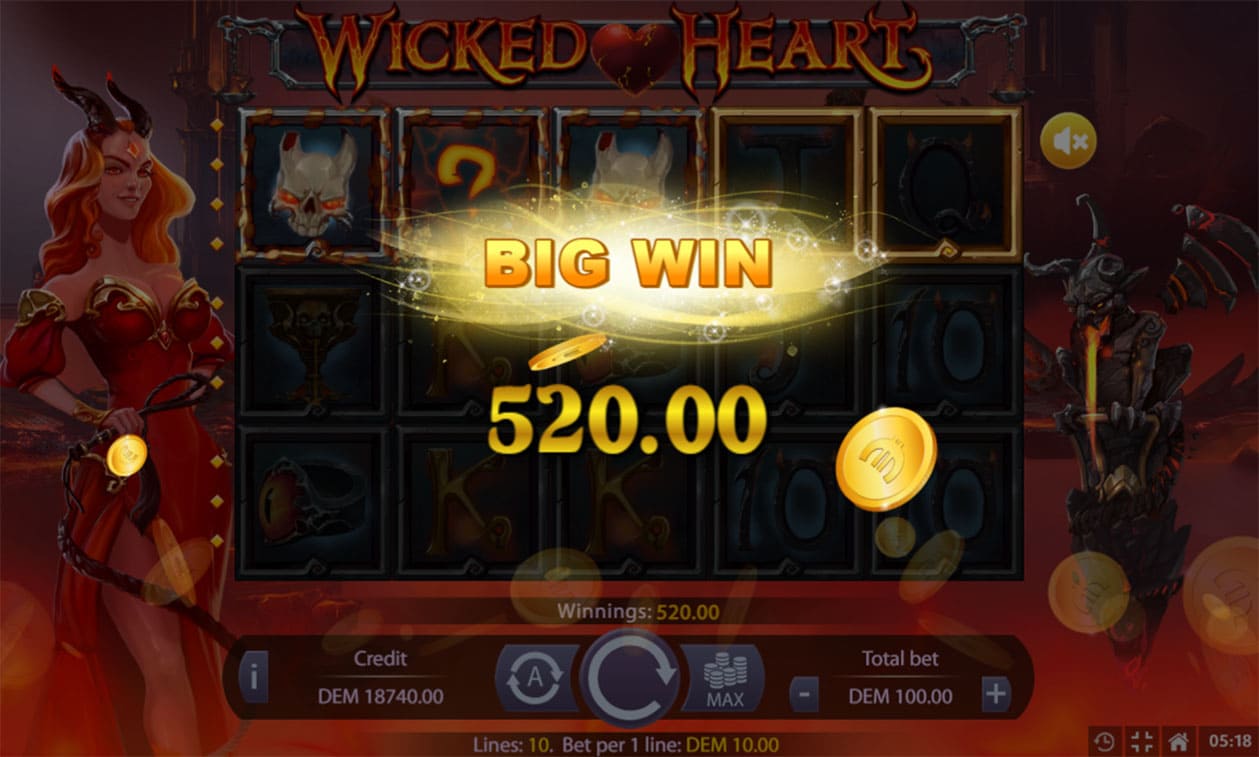 X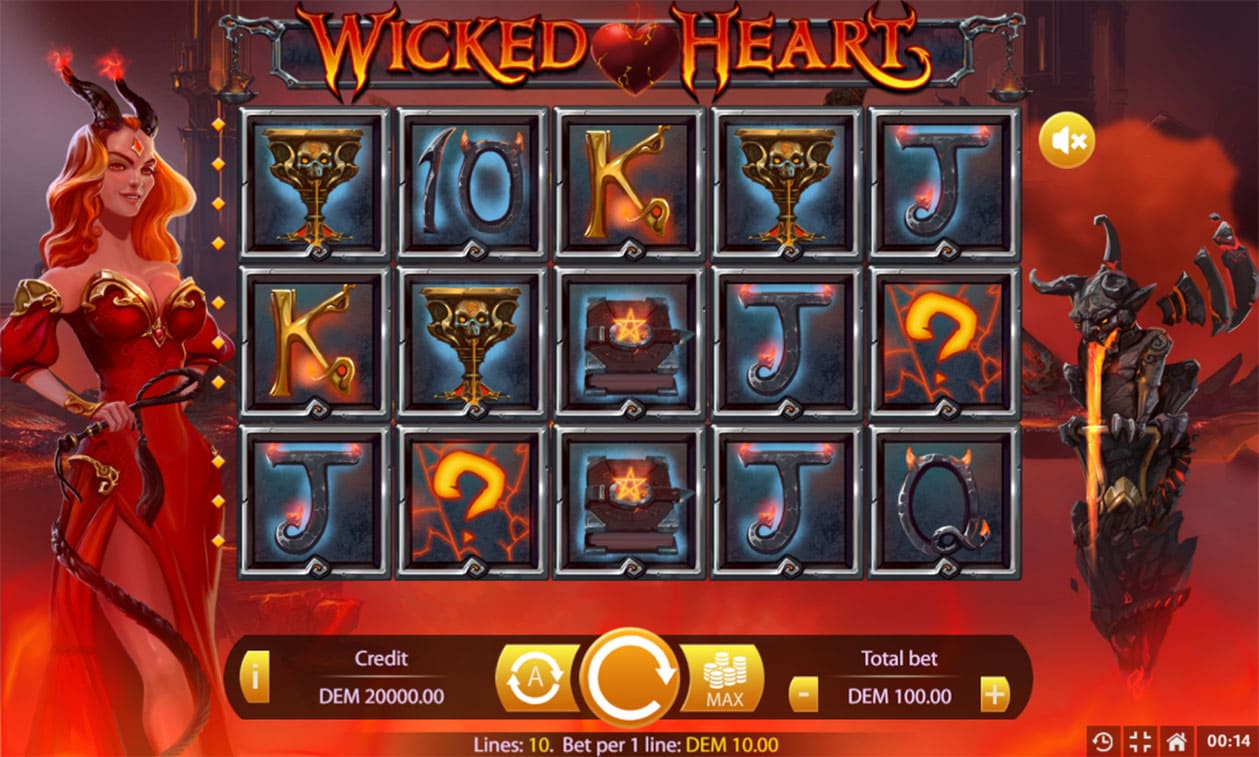 Wicked Heart
There are many stories and legends that are told to young men while they are growing up. But one of them, in particular, is the story of a mysterious woman.
The Queen of Temptation, she can be called, because she embodies the dream woman of many men. Dressed in a beautiful red gown, a luscious fire in her eyes and a stone belcher by her side. When the sun gets down, she looks for young men and lures them into temptation. Once they fall for her charm, she steals their souls and leads them to perdition.
Among the symbols spinning on the reels, you will find the objects of magic and power, such as a book of incantations, a sacrificial chalice, a skull, and a ring with a fire eye.
This slot features a "Wild" symbol: a question mark that can replace any other symbol and increase your chances of winning. If you've hit upon a winning combination, the "x2" symbol can appear on any of the reels. This symbol is your ticket to a bonus multiplication game, the aim of which is as follows. At the start of each round, you need to choose a card with a picture of the character you want to back, after which two cards duke it out.
Your winnings will increase exponentially with each victory and the multiplier can potentially hit the golden heights of x32. However, if the card you choose loses, this will spell the end of your bonus game. What's more, you can collect your winnings at any time.
Number of lines selection:
No
MAX WIN(Based on 1 million games):
1440 x Bet
Platforms:
Desktop, Tablet, Mobile
Language:
ENG, POR, SPA, RUS, SWE, CHI, ITA, FIN, UKR, JPN, THA, KOR, VIE, GER
Game reviews
Coming soon ...
Subscribe
Do you want to keep up to date with the latest news from Mancala gaming? Sign up for our newsletter and never miss any big thing!