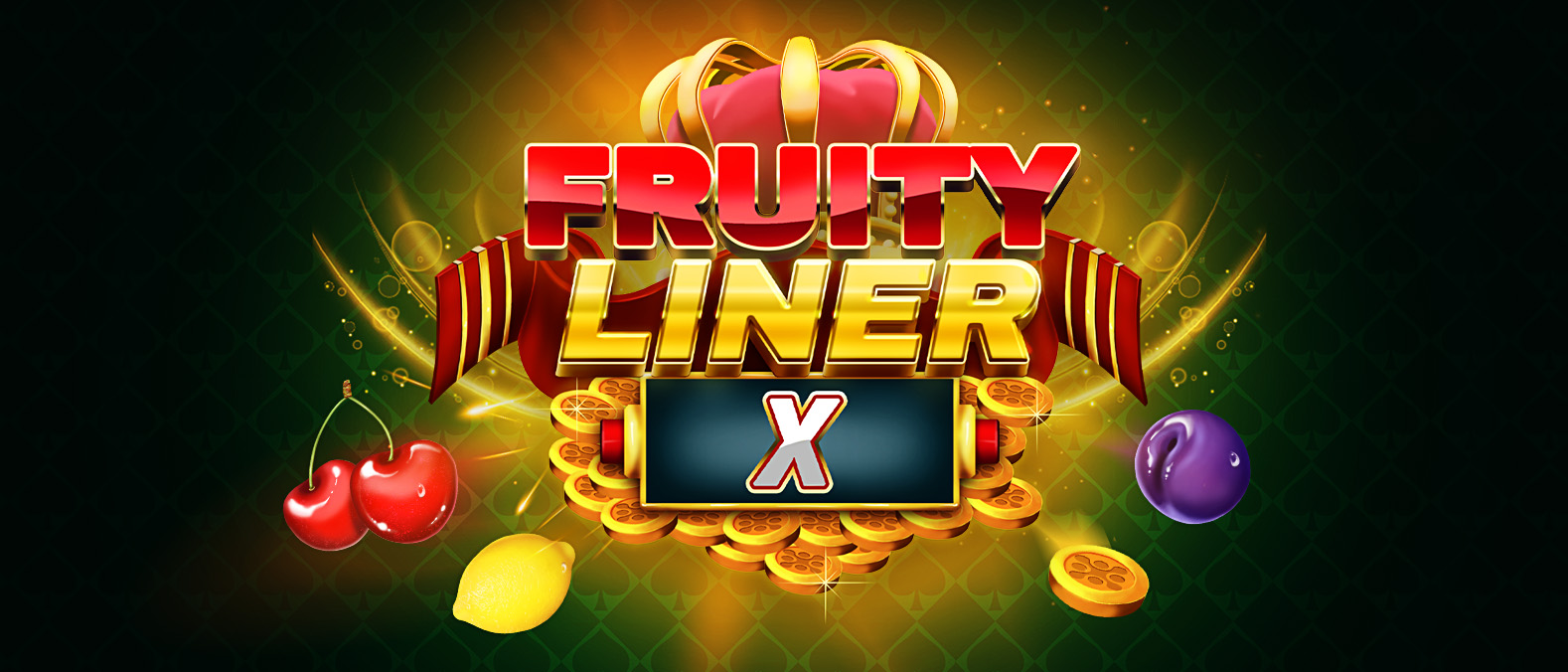 November 15, 2023
Fruityliner X
Get ready to spin the reels in Fruityliner X, where classic elegance meets modern thrill! Celebrate the golden age of fruit slots with Wild Multipliers and embrace a burst of nostalgia.
We're thrilled to announce the release of our latest game, Fruityliner X, and we can't wait for you to experience the perfect fusion of nostalgia and exhilaration! Get ready to embark on a classic journey that celebrates the golden age of fruit slots while introducing thrilling modern features.
Fruityliner X takes you on a nostalgic adventure where timeless fruit symbols like cherries, oranges, and lemons reign supreme. The moment you spin the reels, you'll be enveloped in the charm of traditional fruit machines. 
What sets Fruityliner X apart is the introduction of Wild Symbols, strategically positioned in the middle of the middle reel. These Wilds are more than just symbols; they're your key to multiplying your wins by x2, x3, x5, or an astonishing x7. Some Wilds even expand, creating additional opportunities for remarkable wins. It's a perfect blend of classic elegance and modern thrill, and it's all at your fingertips.
Fruityliner X offers the best of both worlds – a timeless theme with cutting-edge features that will keep you on the edge of your seat. Are you ready to explore the classic era of casinos with Fruityliner X? Spin now and get ready for juicy wins like never before! Fruityliner X is now available in demo mode here on our website, as well as at all partner casinos.