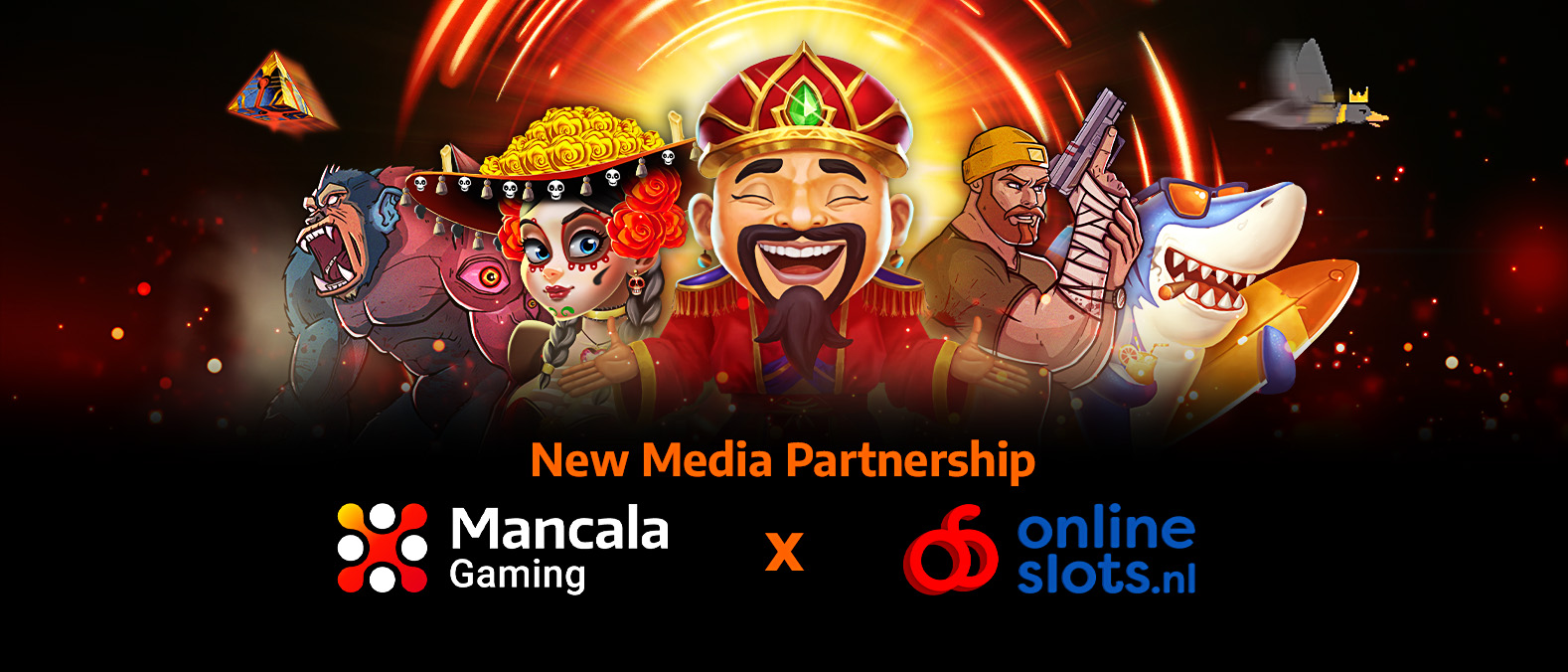 October 19, 2023
Mancala Gaming partners with OnlineSlots.nl
We are excited to report that we have a new collaboration between Mancala Gaming and the website , one of the main affiliate sites in the Netherlands offering free to play casino games and extensive game reviews.
This partnership enables us to create extra awareness for the quality games Mancala Gaming provides to its players.
OnlineSlots.nl about the collaboration with Mancala Gaming:
"We became aware of the online slots by game studio Mancala Gaming via the, a service that provides most of our free-to-play games. Having played 1000's of videoslots, we were highly impressed with the quality of thehas developed. They have unique themes with great design work, and more important, offer a multitude of engaging features to attract players.
Although Mancala Gaming is not yet available for Dutch operators, we are confident that they will enter the regulated market in Holland soon. With 40 online slots, this studio is a great addition to our expanding portfolio of the best games in the market."
How this Media Partnership benefits affiliates like OnlineSlots.nl
As a relatively new game studio incorporated in 2020, Mancala Gaming is working with high-quality iGaming partners to lift our games to new heights by showing operators and players alike our fun and innovative slots. 
To ensure that our partners have all the information readily available, we provide instant access to all our crash and slot games data. If a partner needs artwork to be personalized for a specific platform, we are ready to help there too.
With every new game release, we provide all the game information before launch. For example, with our , we sent out:
• Excel sheet with technical information
• PDF document with the Game Rules
• PDF document with the Game Sheet
• PR release that may be used in the news section.
This greatly benefits iGaming affiliates like OnlineSlots.nl in writing fast and accurate reviews with all the specifications of the new slot games. 
We are constantly making new deals with affiliates, online casinos, gaming news portals, and game aggregators in various markets. We currently have over 90 affiliates and media partners. Are you interested to work with or become a partner of Mancala Gaming? Contact Marketing via email today and we look forward to speaking with you soon!