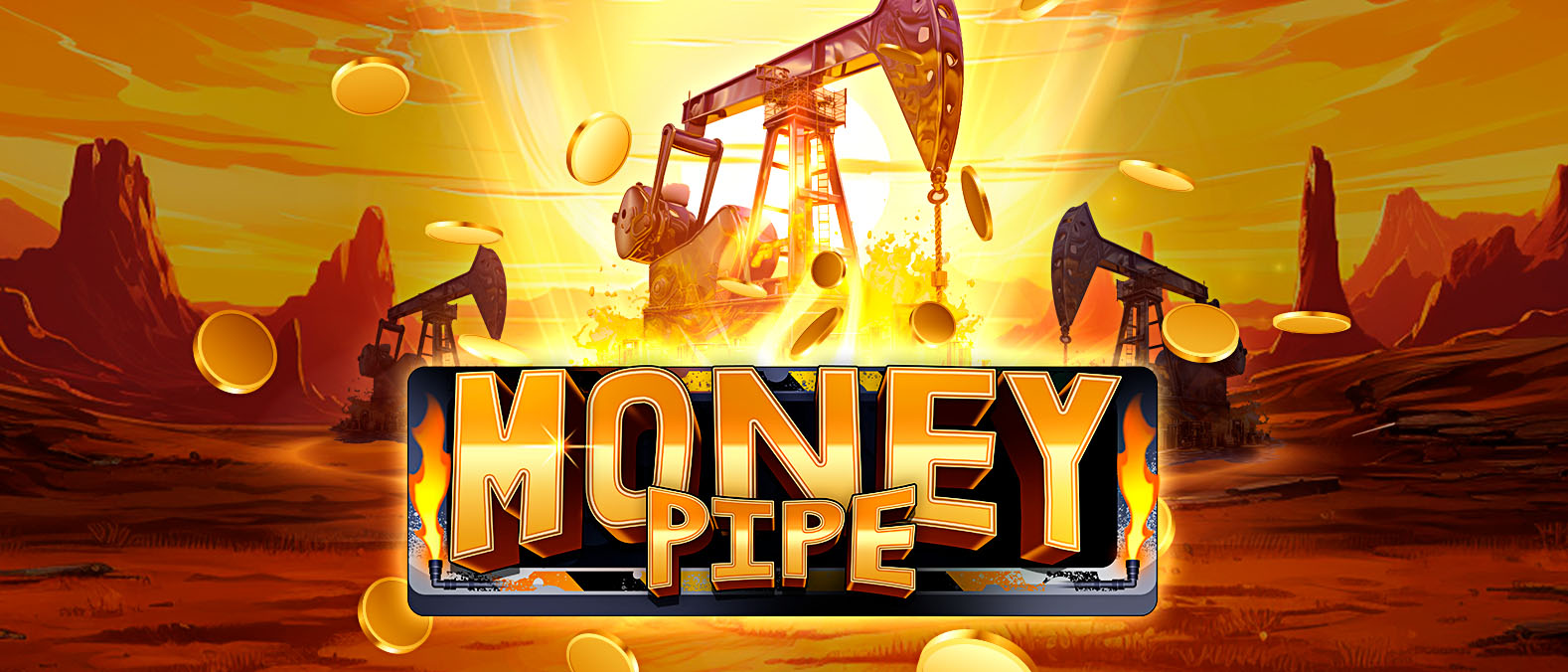 August 30, 2023
Money Pipe
We are thrilled to announce the release of our latest game, Money Pipe, where the mesmerizing world of warm landscapes converges with the thrill of mastering the oil industry! We invite you to step into the shoes of an aspiring magnate and embark on an epic adventure of wealth and discovery.
In Money Pipe, you will enter the opulent realm of society's wealthiest circles, where oil derricks, barges, and the promise of fortunes await. Your goal is to strike black gold – uncovering hidden riches that could transform your virtual wealth into an empire beyond imagination. Negotiate with rival tycoons, deploy oil derricks, and uncover secret reserves hidden beneath the surface. The competition is fierce, and beating rival companies to prime locations is the key to success.
With a 20-line slot game layout, "Money Pipe" offers a gaming experience that combines strategy and chance. Explore Wilds, Special Symbols, and the Jackpot Bonus Game as you strive to turn every spin into an opportunity for untold riches. Unleash the power of oil, negotiate complex deals, and outmaneuver your competitors to conquer the fiercely competitive oil market!
Ready to uncover hidden riches and become the ultimate oil baron? Play Money Pipe now at any partner casinos and turn sand into gold or try your luck in demo mode here on our!