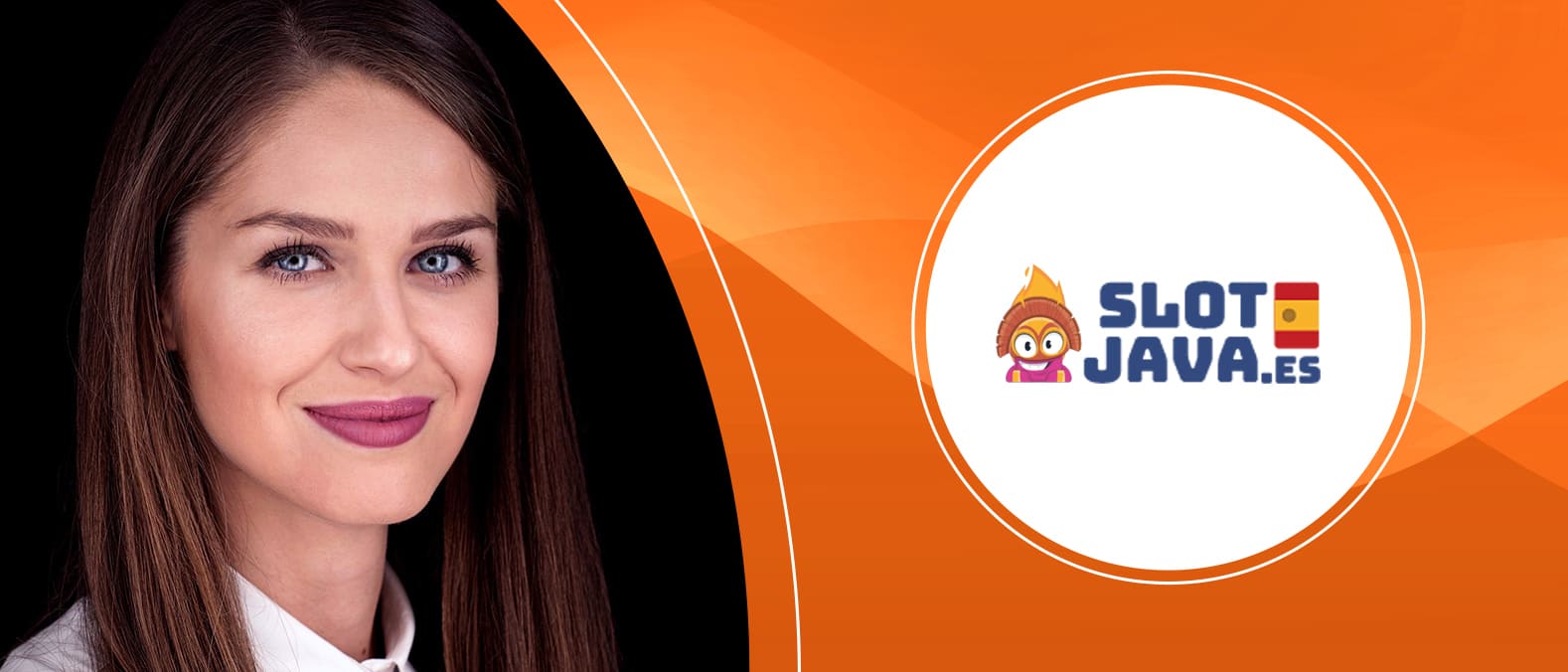 August 12, 2021
SlotJava Interview
Slotjava.es interviews Anastasia Rimskaya, the Head of Account Management.
We at Slotjava.es have had the pleasure to sit down with Anastasia Rimskaya the Head of Account management at Mancala Gaming and we are delighted to hear about her in depth knowledge on slot development and the thought process behind some of their impressive titles. 
For those of you that are unaware of Mancala Gaming here is a quick rundown; Mancala Gaming has a big game portfolio of more than 50 games (around 30 slots and 20 dice games), all with a wide variety of themes and different features. That alone is quite impressive as the company was founded just a few years ago. Since then, they have pushed the limit on what online entertainment is and should be, with an innovative and unique approach to slot development. That being said, let us begin with the interview and hear what she has to say about Mancala's progress in the gaming world so far:
1. Hello Anastasia, let us start by saying that we are happy to get this opportunity, as it is not often you get a chance to get a glimpse behind the scenes. What does a typical day at Mancala Gaming look like?
A typical day at Mancala Gaming always starts with a smile on people's face in the morning. We are proud to say that our amazing colleagues really enjoy being part of the MG team and are happy to come to the office even if they were given a choice to continue working from home when the pandemic has calmed down.
Each department has its own routines and flow, but we are well aware that the communication between the departments within the company is the key! That's why we plan regular meetings and brainstorming sessions of the teams that work together, as it is essential to keep the flow and the speed of work. We pride ourselves on having fairly flat company structure which gives us the opportunity to listen to and hear each and every employee's voice and build a great future for Mancala Gaming together.
2. We can see that there is a lot of thought behind every game created. Can you tell us in short about the process of creating a new slot from the idea stage to release?
Of course! It all starts with a team brainstorming session. We're very lucky to have people from various backgrounds who all have unique interests, as this allows us to gather inspiration from a lot of sources. We brainstorm everything from possible themes all the way to game graphics, and then rework these ideas into one comprehensive game concept. Once the concept is approved, we enter the development stage.
Here, our creative team develops the visuals and audio for each game in our in-house studio. At the same time, our amazing team of developers brings the game mechanics to life and then connects all the pieces to create the final version of the game. Next up is quality assurance, where our testers ensure that the game experience is seamless and exciting for the players. 
Once the game has been tested and is ready for release, we compile all of the marketing materials, craft the official press release, and send the news out to casinos and our partners, as well as all the players via our website and social media.
3. Looking at your impressive game portfolio, which slots have been most successful so far and why do you think that is?
Without a doubt, our most successful slots have been those that offer more a more interactive gaming experience. For example, Portal Master has become a massive hit with players thanks to its unique element of skill that allows the players to do much more than just press "Spin". We try to find new ways to blur the lines between slot games and the mobile or video games that are popular with our target audience, and integrating an aspect of skill is a crucial part of this.
In Cherry Bombs and Coco Tiki, our other two popular titles, we approached this from a different direction by integrating well-known games into the bonus feature and allowing players to use second chance spins to boost their chances of winning. Overall, the success of these particular slots affirms for us that players want to be more engaged in the game and have more of a chance to affect the outcome, so we strive to continue pushing the boundaries in that direction and come up with new interactive game mechanics in our upcoming releases.
4. We love the design and theme of your latest release Portal Master and cannot help but wonder, which slot is your personal favorite and why?
I'm happy to hear that! I have to admit, I'm torn between Portal Master and Cherry Bombs. The visuals in Portal Master are stunning, and I really enjoy being able to collect the spheres and choose how to use them – it definitely feels like a feature you'd find in a mobile game, and it always manages to draw me in to the gameplay. 
On the other hand, Cherry Bombs has always caught my eye because of its classic look. At first sight, it looks like the retro slot machines you'd find in every casino, and it's great to be able to get that experience from the comfort of you home. Plus, I love the concept of exploding symbols, and having the ability to align the matches with the bombs makes it even more fun. I think the game just never gets old, partially because of the timeless look, partially because each of the levels are significantly different. I really can't choose between the two :)
5. Of course, we are curious about your next game release, is there something you can disclose to us already? A little teaser perhaps.
We've got two games coming up in the near future, both of which we're all really proud of and excited about. One is very close to the heart of the company as it's inspired by the game that gave Mancala Gaming its name, and its entire concept and gameplay is very immersive. The second game features some incredibly cute characters, but also has a shocking twist in the bonus game – but you'll have to wait and see what that's about!
6. Which markets are you currently operating in? And are you planning on entering any new markets in the future?
At the moment, we operate mainly in CIS countries, Latin America and some parts of Asia. However, we're currently working on obtaining licenses that will allow us to enter some major markets in Europe and offer our games to even more players. We're focusing on Germany, Spain and UK as our main targets in the near future, but we'd also like to eventually enter smaller, more niche markets.
7. Thank you for taking the time with this interview and we wish you all the best for your future endeavors. Is there anything you would like to add before we wrap things up?
Thank you for this opportunity, it was a pleasure to speak with you! I hope this gives your readers some interesting insights into what goes on behind the scenes and what they can expect from us in the future. We are constantly working on improving and expanding all aspects of our work and bringing innovation into the industry, so feel free to follow Mancala Gaming on social media to keep up with our game releases and news!
Note: The original interview can be found on https://www.slotjava.es/noticias/slotjava-es-entrevista-a-anastasia-rimskaya-de-mancala-gaming/