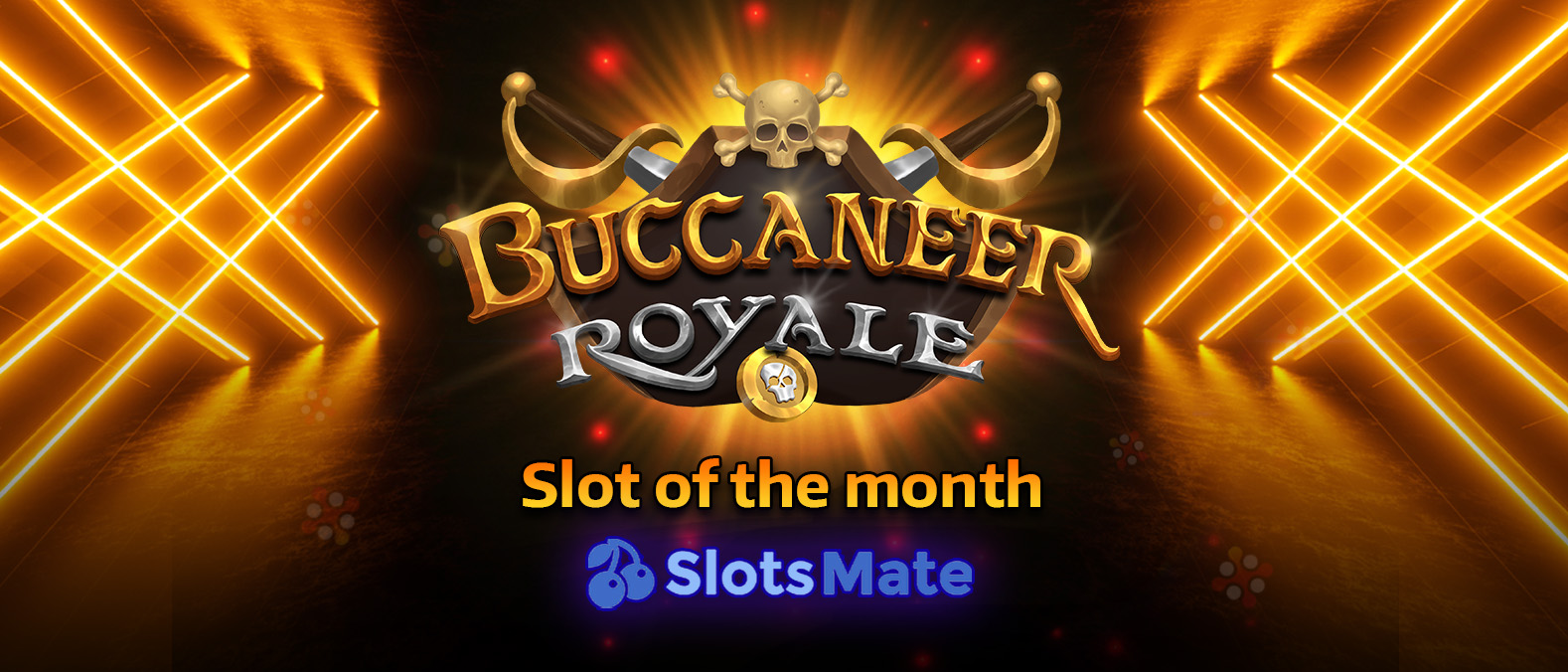 April 05, 2023
Slot of the Month on SlotsMate
Slots Mates chose our newest game, Buccaneer Royale as Slot of the Month this April! 
Slots Mates is a website that offers a collection of free online slots. They always scour the internet for the newest slots to add to their ever-growing catalog, while awarding the best of the best. There are many aspects that go into selecting a slot of the month on Slots Mate.
We're proud to say that Buccaneer Royale excels across all categories. 
In Buccaneer Royale, players will be captains, leading their crew on a dangerous mission to uncover a legendary treasure. 
Buccaneer Royale is played on a 4x5 game grid, with 1024 winning lines.
Special moving symbols in a game can replace symbols with Wilds and can move up to five positions across the reels. In addition to the base game, players can trigger the Random Reel Respin or Multi Reel Respin, which respins reels if no winning combination appears and no other features are activated. For better results and winnings, players will be given the opportunity to play bonus games. 
The game's thrilling storyline, engaging gameplay, and stunning visuals make it a must-play for players of all levels.
We would like to take this opportunity to thank Slots Mate for recognizing our hard work and dedication to creating unique games! It's a huge accomplishment and we are thrilled to be included in such an esteemed collection.