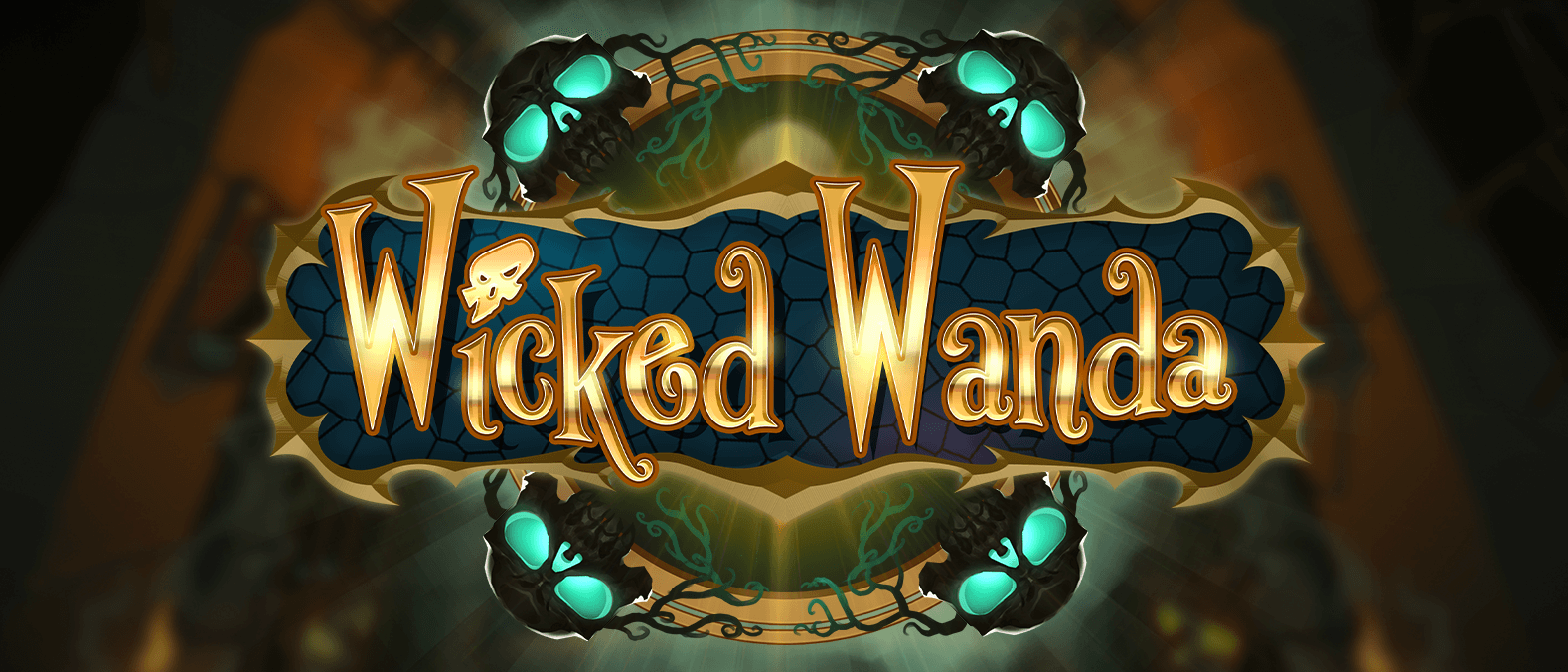 October 24, 2023
Wicked Wanda
We are thrilled to announce the release of our latest creation, Wicked Wanda, just in time for the mystical fall season. Step into the eerie corridors of a long-forgotten tomb where the echoes of Halloween night resonate with an otherworldly power. Here, in the flickering torchlight and amongst the cold stone walls, you'll meet Wicked Wanda, a witch deeply intertwined with the very essence of this mystical holiday.
Once known as a benevolent enchantress, Wanda's magic transformed as the holiday evolved into a commercial spectacle. Her yearning for the true spirit of the holiday led her to gather the purest spooky elements - bats, pumpkins, slimes, and spider webs. The game grid, ensnared within Wanda's web, is where your fortunes will be determined. 
In Wicked Wanda, you'll navigate a 3-4-5-4-3 grid offering 720 ways to win. The game features Wild symbols and a thrilling Free Spins bonus game. During the base game, the Wild symbol substitutes all others, creating more winning combinations.
To trigger the Free Spins bonus game, collect drops during the base game. Once you've accumulated 100 drops, you'll unlock 10 Free Spins. The excitement doesn't stop there; continue collecting drops during the bonus game to earn additional Free Spins. Reach 20 drops, and you'll gain an extra 10 Free Spins.
Keep an eye out for the red coffin during Free Spins; it acts as a Special Wild symbol and may appear on the middle reel. When it does, it adds multipliers to random symbols. If the symbol with a multiplier is part of a winning line, your total win for that line will be multiplied, promising bigger and better rewards.
This fall, embark on a journey of enchantment and mystery with Wicked Wanda. Are you prepared to explore the haunted tomb and reap the rewards hidden within? Don't miss your chance to uncover the mysteries of spooky season – Wicked Wanda is now available in demo mode on our, as well as in partner casinos.