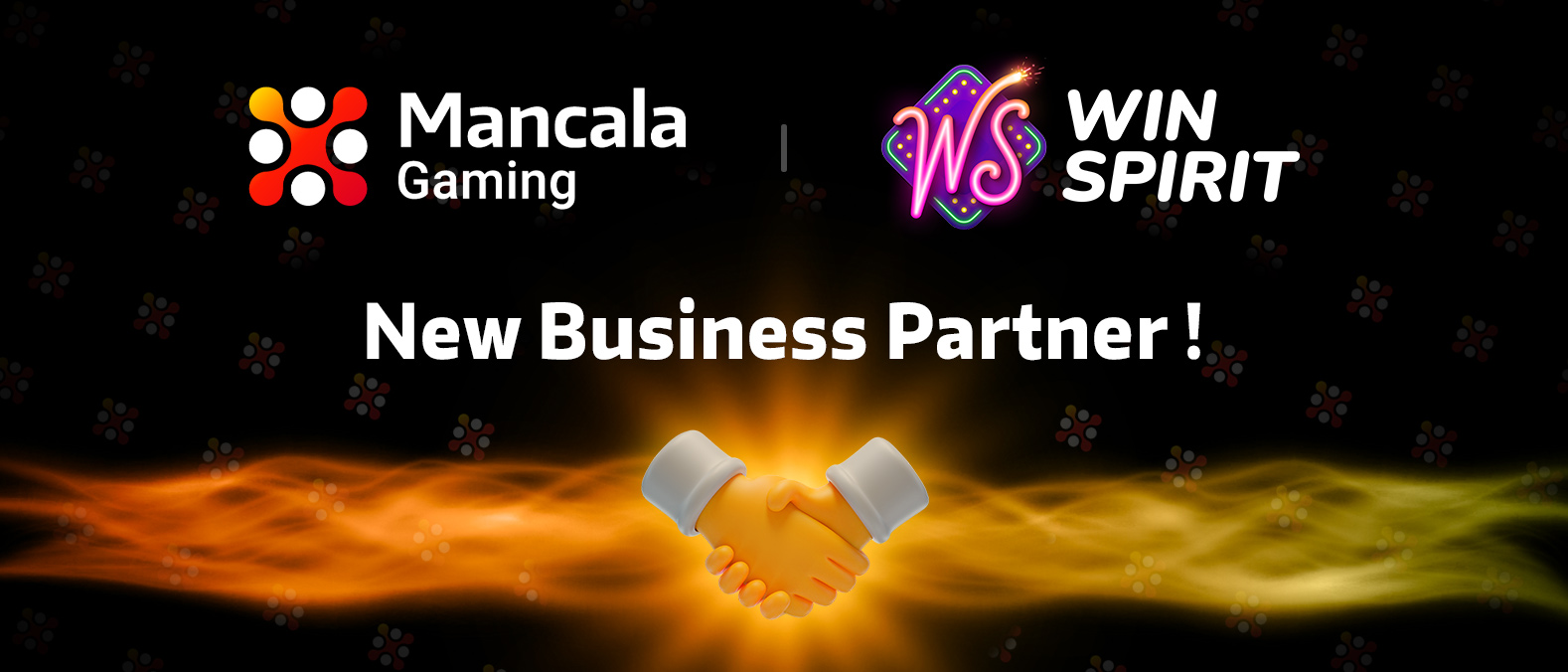 May 04, 2023
WinSpirit Casino partnership
We are thrilled to announce our partnership with WinSpirit Casino, bringing a new range of exciting gaming options to online casino players!
Starting from May 2023, WinSpirit players will have access to our diverse portfolio of over 30 games, featuring a mix of unique, innovative slots and traditional ones. Later this year, our highly anticipated crash games will also be available to WinSpirit players.
At Mancala Gaming, we take pride in our innovative approach to game development, catering to the needs and preferences of different generations. Our games have proven time and time again to offer a unique gaming experience that resonates with players of all ages and backgrounds. 
We are excited to bring our games to WinSpirit Casino's platform, allowing more players to experience the latest and most engaging games in the market. Thanks to our rapid growth and further expansion plans, we plan to release 2-3 games every month, ensuring our players always have access to fresh and exciting titles.
We look forward to a successful partnership with WinSpirit Casino and to providing its players with an unforgettable gaming experience. Stay tuned for more updates on our new games and features coming to WinSpirit Casino!