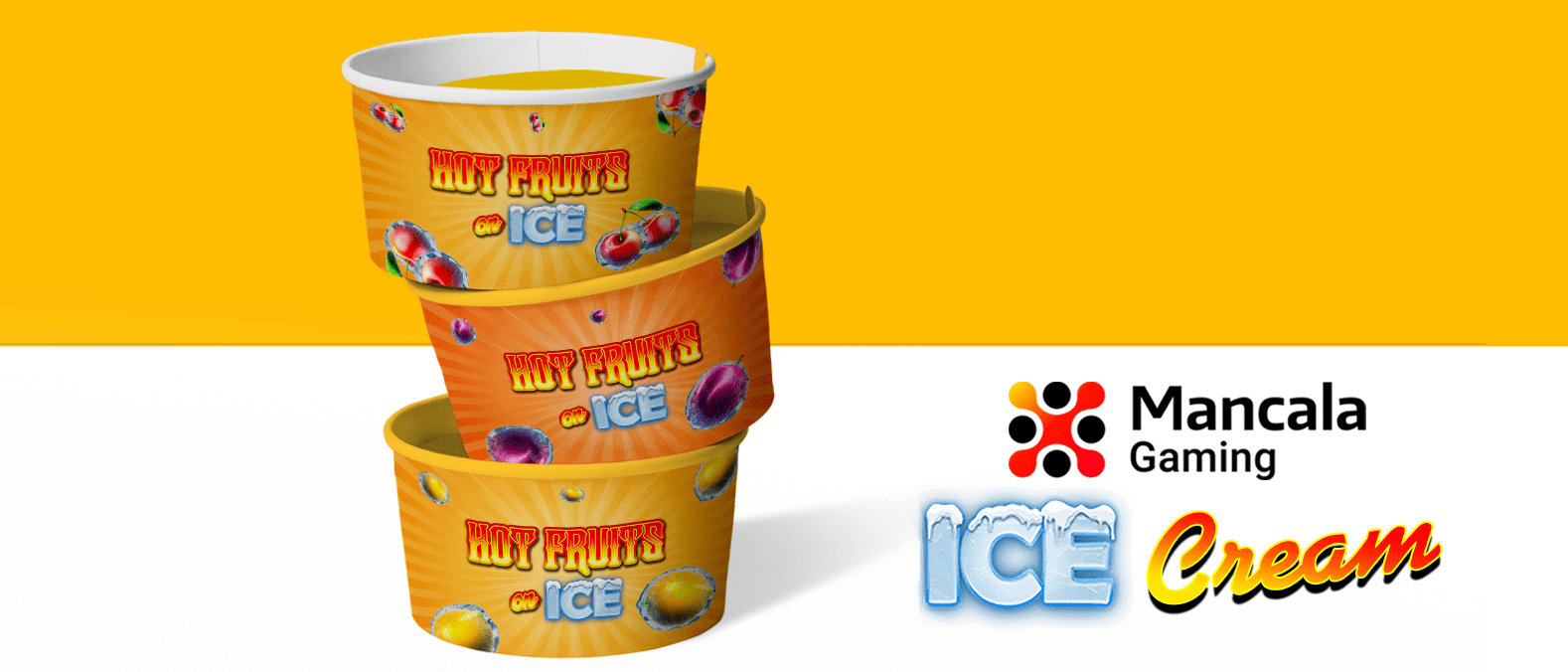 April 01, 2022
Cool news from us!
APRIL FOOLS!

Diversifying our portfolio to reach new customers and enter new markets has always been an interesting idea for us and we have finally decided to bring it to reality. To speed up the company's growth this year and introduce ourselves to new markets, we've developed a completely new range of products, which will soon be available in all major grocery stores across the country!
Don't worry – we're not giving up on slot games. On the contrary, we want our players to be able to enjoy our games through all five senses, for an even more immersive experience. That's why our new range of products aims to let you not only see, hear, and play our games, but also taste and smell them! That's right, new Mancala Gaming edible products are here!
Starting today, you will be able to cool down on a hot day with an organic, juicy ice cream by Mancala Gaming inspired by our latest fruit slot: Hot Fruits on Ice! You can choose from a variety of natural goodness with three initial flavors: cherry, lemon, and plum.
We couldn't be more excited to start off a whole new era of Mancala Gaming by entering this market, and we recommend you keep a close eye on our social media and website, so you don't miss any new products launching in the near future!