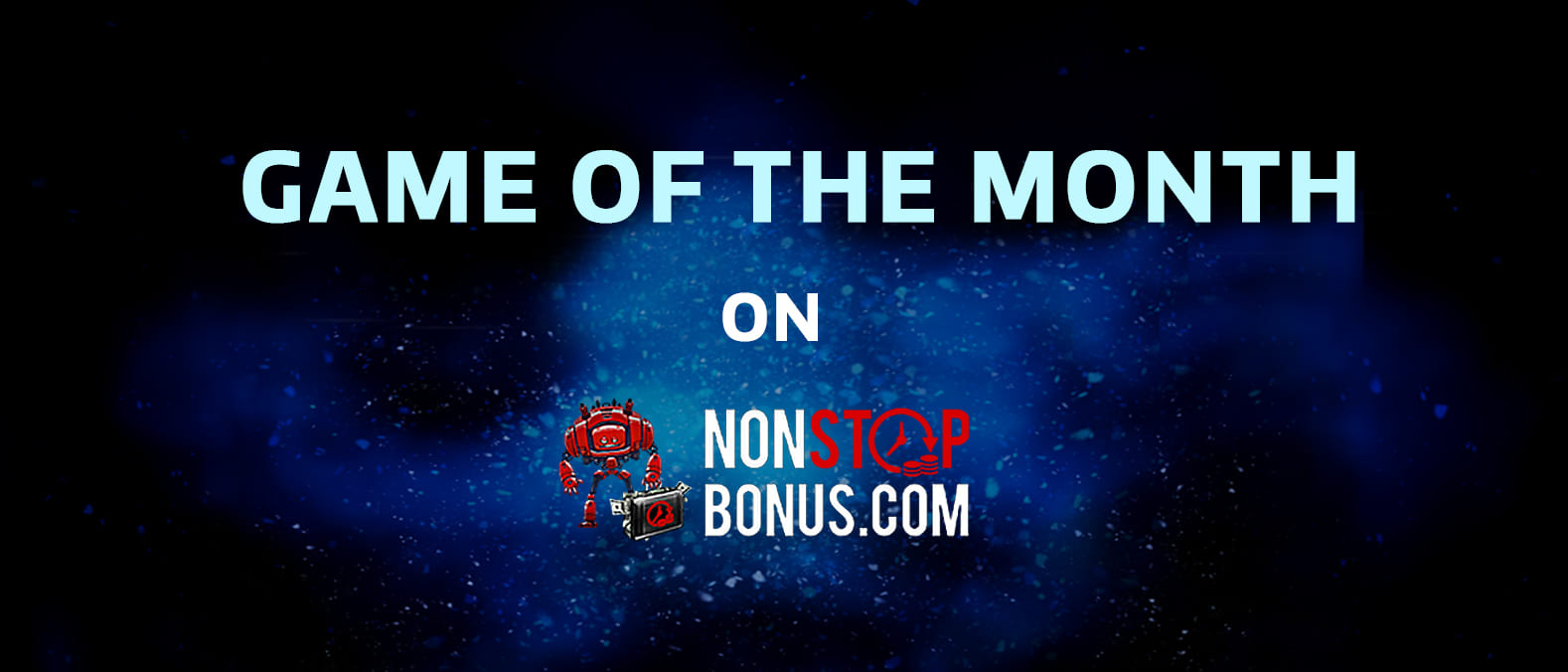 June 02, 2022
Game of the Month!
NonstopBonus has named Jewel Mania their Game of the Month for June!
This month, NonstopBonus chose our newest title, Jewel Mania, as their Game of the Month! We couldn't be more excited and privileged to get recognition for the work and creativity that has gone into developing the slot from our entire team. Receiving this award means that our efforts were worthwhile!
NonstopBonus is an online casino bonus and games aggregator. The staff scours the internet for the newest and best bonuses and casino gamesthat their users can easily take advantage of. Players can even rate the bonuses, casinos and games based on their own experiences.
We're proud to say that Jewel Mania excels across all the categories. Stunning visuals, thrilling, smooth gameplay, and bonus features that will take your winnings through the roof - you can expect that and more when you take on the quest to unearth the precious stones.
We wanted to create an exhilarating and truly memorable experience for our players. That's why we threw in some well-known features like Wilds and Scatters, as well as an exciting bonus round full of free spins. Once you collect three or more Scatter symbols, you will enter a Free Spins game during which the drop chance of Wild symbols is increased, and so is your chance of winning big!
However, the bonus feature comes with an added sense of mystery and anticipation. Half of all the symbols on the reels will be hidden under stones and revealed only with a ground-shaking explosion that will determine your luck. And if you land more Scatter symbols in the Free Spins game, your winning will be further multiplied with each one!
We would like to take this opportunity to thank NonstopBonus for this award and their recognition of the work that went into Jewel Mania. We're excited to be chosen alongside some of the best slots on the internet, and we hope to deliver high-quality games with original themes and exciting bonuses. The best is yet to come, so be sure to check back often and leave a rating for Jewel Mania on the NonstopBonus website!