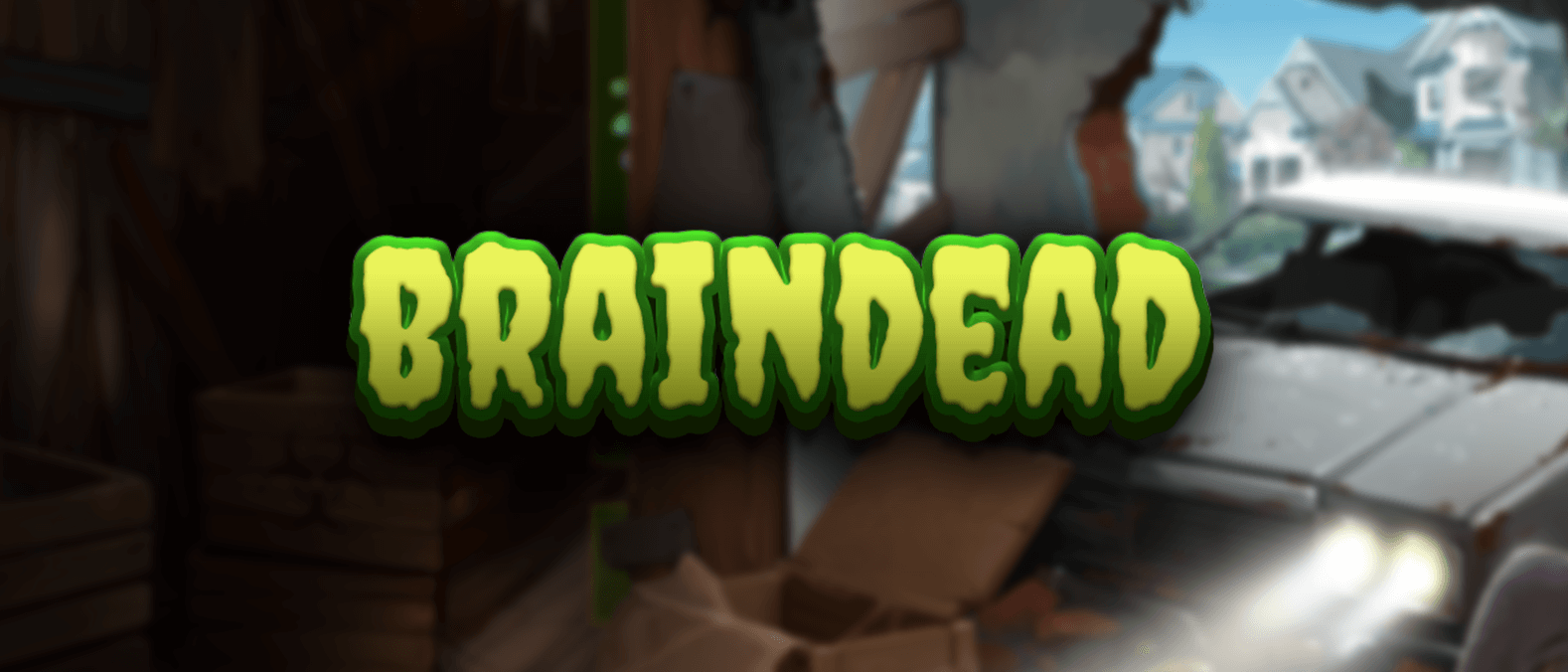 October 07, 2021
Hungry for more wins?
Halloween is behind the corner, and what better way to get yourself in the spooky mood than with a classic zombie horror game? In braindead, you will join two experienced zombie hunters in a war against these brain-hungry creatures and stand a chance to win big as you save the world from a grim end!
Braindead features various special symbols as well as a bonus dice game in which you can win cash prizes, extra rolls, or multiply your winnings. The special symbols include a Wild, an arrow that will extend the spin and boost your chance of completing a winning line, and a dice symbol. If 3 dice symbols appear, you will enter the exciting bonus dice game, but if more than 3 appear, you're in for a chance to win a cash megabonus! 
Additionally, every spin in which you don't land a winning combination will move you one space along on the free spins progress bar, where you can gain up to 250 free spins! But watch out – if you land a winning line, the hungry zombies will devour all of your free spins, so choose wisely when to use them.
Are you ready to join the fight? Load up your guns and collect some massive wins as you save the world!