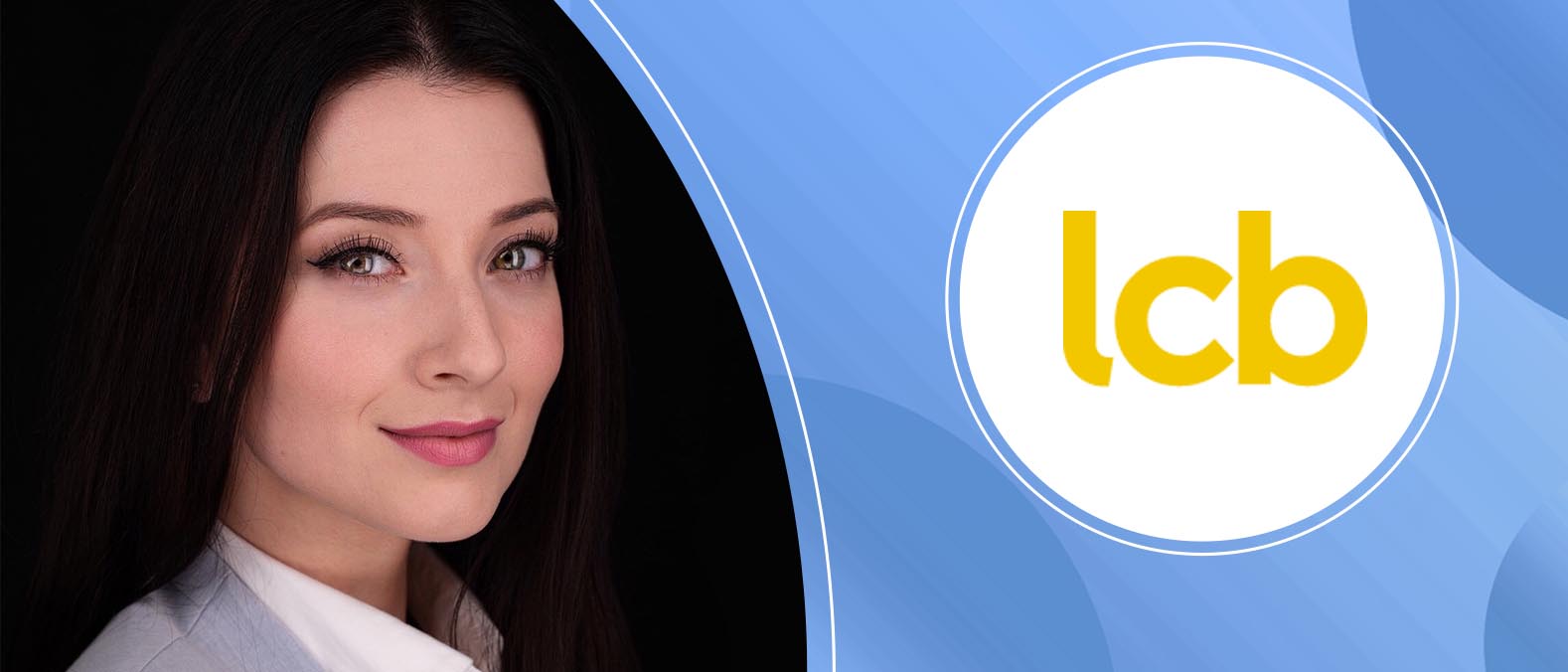 November 06, 2020
LCB interview
At this time last year (November 2019), Mancala Gaming was just starting out with a modest four employees. The staff now exceeds 20 talented individuals dedicated to the development of innovative online gambling content. The Prague-based provider offers a range of slots and dice games with a new title launching at the end of the month. Learn more about the release of 'Zero Day', the status of Malta and UK certification and more in this exclusive interview. Without further ado, we give Lucie Svandova Kadlecova, Head of Marketing at Mancala Gaming, the floor.
Q: Please begin with the history of Mancala Gaming how the company got off the ground in 2019.
A: The possibility to create a new game provider arose in summer 2019, before that, we were just a group of people from igaming industry that dreamed of making things different. When our CEO, Nikita Gorshkov, met with potential investors and shared the company vision and passion for igaming with them, there was an instant match and things started moving really fast.
Q: How many employees are now on your team and do you prefer staff to have a background in the gambling industry?
A: I remember the time when in November last year, it was just 4 of us in a big office. Fast forward to now, we have grown to 20+ people, established the core of our game studio and there will be between 5-10 more people joining us before the end of this year. To find many people with a background in the gambling industry is fairly challenging in the area we are based (Prague, Czech Republic), so we need to combine both. For the key positions, it is essential to have experience from the gambling industry, but for the rest of the positions, it can be even more beneficial to bring talented people from a different industry to bring fresh air and new ideas. There is one thing we require though, we pay attention to hire nice and friendly people who fit in the synergy we have in the office. Our aim is to create a place where everyone feels comfortable and enjoys working.
Q: Let's discuss your portfolio. Tell us more about the slots and dice games and your approach to development. Also, will other game types get added to the mix?
A: We have a consolidated portfolio of 50+ classic slot games and 20 dice games. Our current games are classic and simple and cover most of the popular themes on the market so traditional players can choose what is closer to their hearts. Dice games were tailored to fit the requirements of the Belgium market and have been successfully integrated with our partners. And speaking of new types of games - our in-house game studio is currently working on more progressive and innovative slot games with completely new game mechanics. We have the luxury to experiment, analyze, and combine our experience with classic development with new trends and technologies.
Q: You're still in the certification process for licensing in the UK and Malta, right? When do you expect this to be completed?
A: Yes, this is correct. We are working hard to make our games available for as many players as possible and our focus is on regulated markets. Both jurisdictions require some technical changes on our end, so it is hard to make any predictions on when the process will be successfully finished.
Q: The 'Zero Day' slot is coming soon. What can you tell us about the game?
A: 'Zero day' is our brand new game which was inspired by the cyberpunk theme. We all are gamers in our company so when the highly anticipated cyberpunk-themed game was announced for Autumn this year, we just knew that we need to make a slot game with our take on this theme. 'Zero Day' slot has breathtaking and very detailed graphics and brilliant sounds that amplify the visual experience from the game to a whole new level. In terms of game mechanics, you can expect 1024 ways to win on 5 reels and 4 rows, with Wild and Multiplier symbol and a Bonus game which will award you with money, free spins, or both!
Q: Can you share any details regarding upcoming plans? What can we expect from you in the coming months?
A: Upcoming months will be mainly about new game releases, creating brand awareness, and widening our reach. We were not able to attend any offline exhibitions this year and that makes it more difficult to introduce a new brand and communicate our vision to the industry professionals. We are working on more loyalty tools for operators and other technical improvements.
Q:Please feel free to share any other facts you like LCB'ers to know about Mancala Gaming.
A: The gambling industry is seeing a boom of new game providers and only some will manage to establish their name and create a wide base of loyal players and build strong partnerships with platform providers and casino owners. We in Mancala gaming believe that to do so, one needs to have a strong vision and a great team of dedicated people. The vision of Mancala gaming stands on three main pillars and those are: Respect for tradition – as you can see, our portfolio has plenty of games that traditional players play and love and we will always appreciate this style of games that our industry was built on. Innovation – In the modern world, the only thing which is constant is change. And with the changing world, the nature of casino players changes as well. That's why we are experimenting, analyzing, and thinking out of the box to create truly innovative slot games including gamification, skill-based game, and much more. The third main pillar is cooperation with platforms and casinos to make our games the most enjoyable. We work on simplifying the technical aspects for operators, detailed reporting, Mancala jackpots, and other bonusing tools while providing full marketing support to all our clients.
Note: The original interview can be found here:https://lcb.org/news/interviews/mancala-gaming-the-launch-of-zero-day-slot-and-more