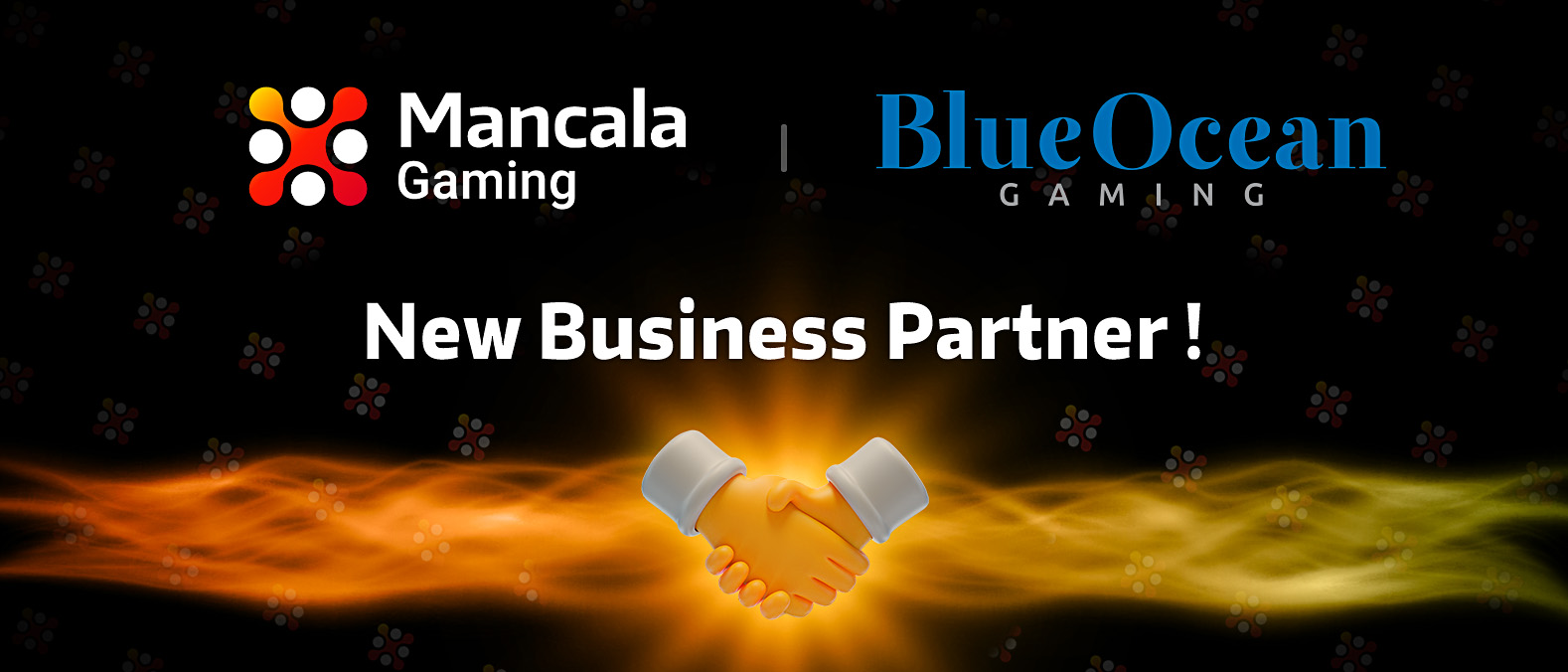 August 31, 2023
Mancala Gaming and BlueOcean Gaming Join Forces!
We are proud to announce that we have joined forces with BlueOcean Gaming, a powerhouse in the B2B online casino platform arena. Together, we're on a mission to craft a gaming experience that's set to shake up the industry and thrill players like never before.
Our successful slot lineup, featuring chart-toppers like Buffalo Goes Wild, Caishen Gold: Dragon Awakes, Mighty Egypt Riches, and Buccaneer Royale, is set to appear across the BlueOcean Gaming's operator network and their GameHub.
With over a decade of industry prowess, BlueOcean Gaming is a B2B online casino software provider that's rewriting the rules. Their GameHub platform offers a treasure trove of options, featuring 110+ online casinos, live casino, virtual sports, and sportsbook providers—all in one seamless integration. Additionally, their White Label and Turnkey solutions are the ultimate keys to success when launching a new online casino.
Emiliano Sanchez, our Chief Commercial Officer, commented on this partnership with great enthusiasm, saying: "I'm excited about our partnership with BlueOcean Gaming. This collaboration signifies a powerful alliance, blending Mancala's cutting-edge gaming solutions with BlueOcean's strong distribution network. Together, we aim to provide players around the globe with an enhanced gaming experience that reflects the strengths of both our companies." 
Dejan Jović, CEO at BlueOcean Gaming, chimed in: "We are thrilled about Mancala Gaming creative content landing on our GameHub. Their commitment to innovation, fair treatment, and unique game development perfectly align with the qualities we look for in our future iGaming partners. We are looking forward to achieving great things together."
 As we begin this partnership with BlueOcean Gaming, it's important to spotlight what makes Mancala Gaming shine. Our commitment to delivering both classic and groundbreaking innovative slot games has set us apart. The triumph of our revolutionary Crash games, transforming the gaming landscape, speaks volumes about our dedication to innovation. And with an impressive 2-3 game releases per month and our unique customization features, we aim to remain at the forefront of innovating iGaming experiences worldwide. We could not be more excited for the future of this partnership!