Show your winning power!
Experience roulette redefined, bet on the strongest fighter, and test your luck!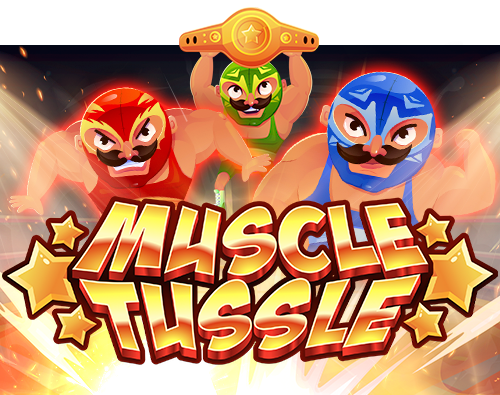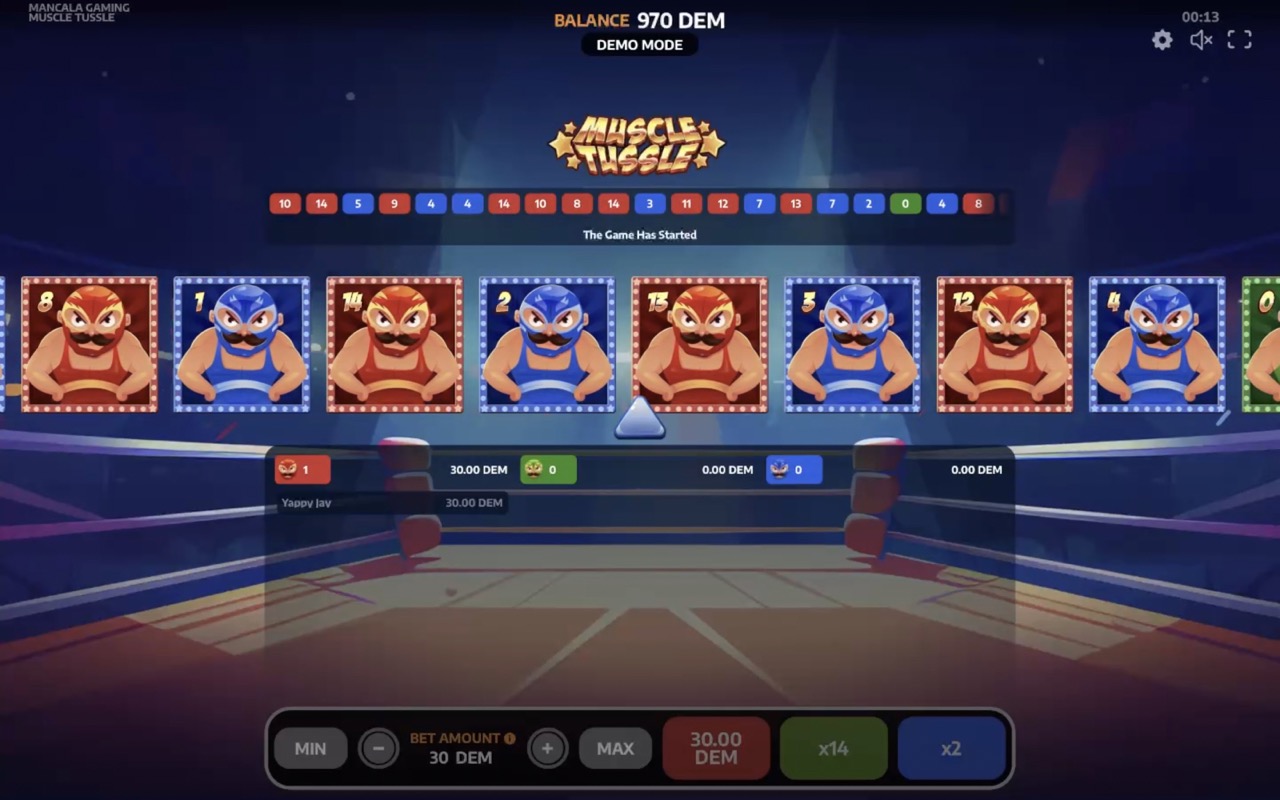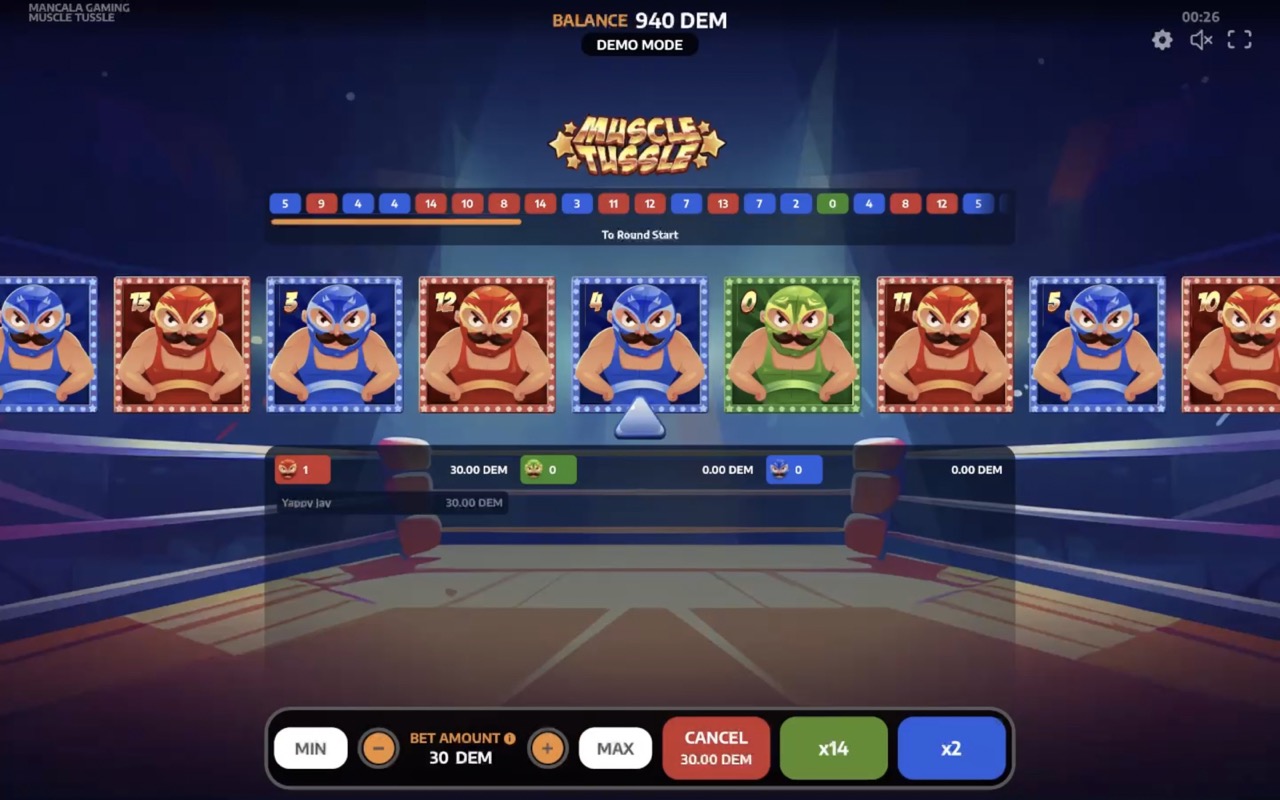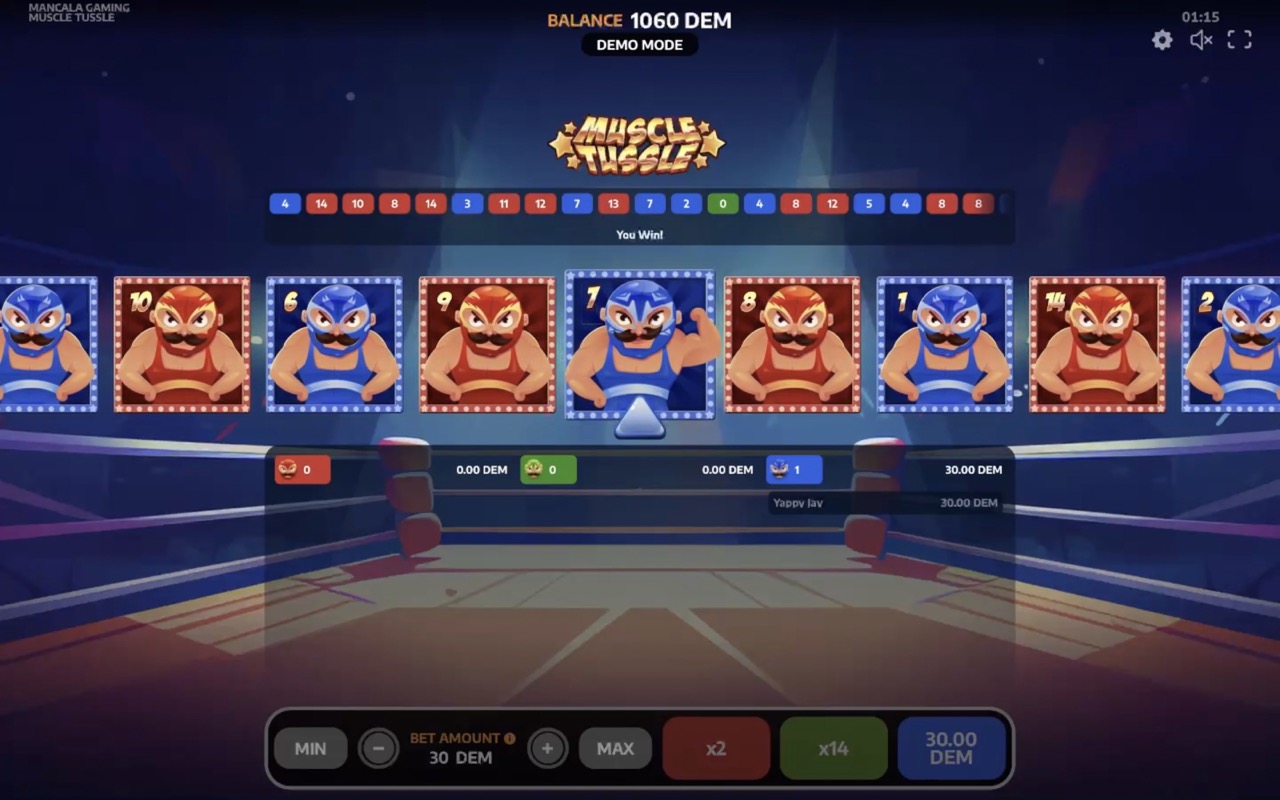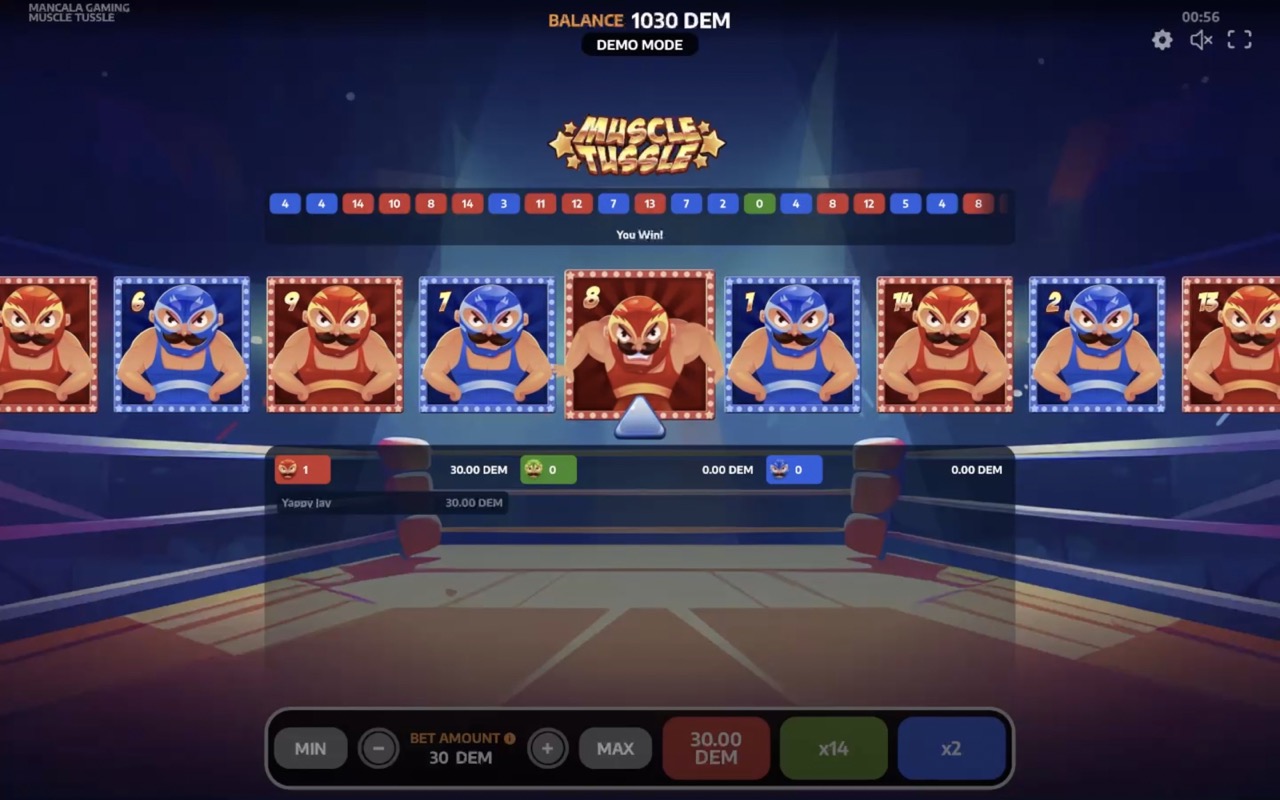 X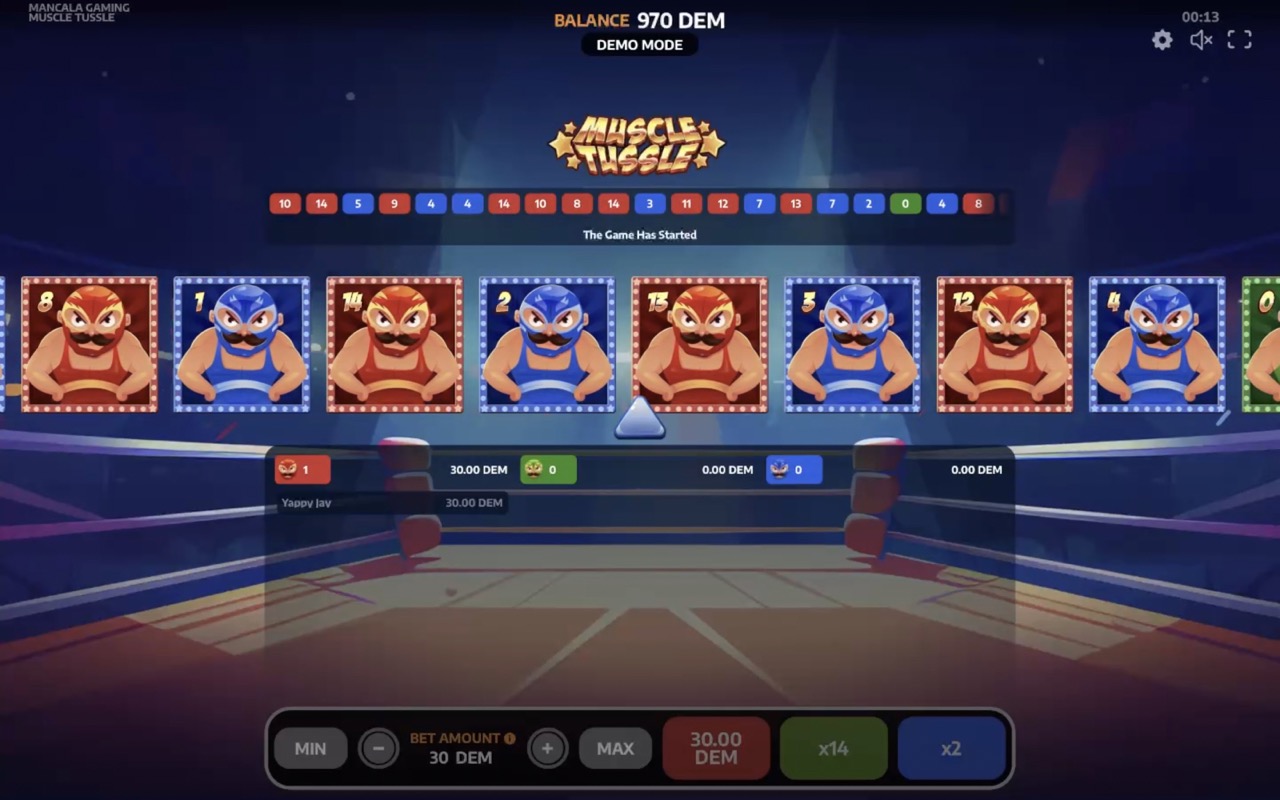 Muscle Tussle
Embark on a journey into the captivating arena, where the air brims with excitement, and mighty fighters compete for supremacy. This modern rendition of roulette unveils a unique spectacle – vibrant blocks adorned with heroic warriors, each clothed in distinct colors, ready for epic battles.
Choose your champion wisely, for the wheels spin with no end, and fortunes hang in the balance. The arena trembles with anticipation as you place your bets, your heart racing with exhilaration. Will your intuition unlock the path to victory, or shall luck favor another?
Muscle Tussle is an immersive experience with perpetual motion-inspired design leaving you on the edge of your seat, craving for more. The fusion of chance and strategy ensures every round is a captivating contest of strength and fate, promising bountiful rewards for the daring.
Indulge in the rollercoaster of emotions, celebrate triumphant wins, and learn from humbling losses. Your tale of glory awaits in this arena of uncertainty. Join the ranks of esteemed champions and embrace the thrill that comes with every spin. Are you ready to claim your place among the legends? The battle begins now!
How to Play
Choose a color, place your bet, and wait for the round to commence.
Wait for the roulette wheel to stop spinning.
Collect your winnings if the roulette lands on your selected odds.
Game Rules
Place a bet
Enter a valid amount in the "Amount" field.
Choose the outcome color from three possible options:
Black and Red will yield a x2 payout.
Green will grant a x14 payout.
Click the "Place bet" button to proceed.
Cancel
If you change your mind, you can cancel your bet before the roulette starts spinning by clicking the "Cancel" button. The bet amount will be returned to your account balance.
Game Rounds History
In the middle of the game screen, you can find the results of previous game rounds, allowing you to track the outcomes.
 Settings
To access the settings menu, click on the gear icon located in the top right corner of the screen. Within the settings, you have the following options:
Change your nickname.
View bet limits, including the minimum bet, maximum bet, and maximum profit.
Toggle sounds and music on or off according to your preference.
View a list of your recent bets, providing a comprehensive record of your gameplay.
Number of lines selection:
No
MAX WIN(Based on 1 million games):
14 x Bet
Platforms:
Mobile, Desktop, Tablet
Language:
POR, FIN, THA, ENG, VIE, CHI, SPA, SWE, RUS, ITA, JPN, GER, UKR, KOR
Game reviews
Coming soon ...
Subscribe
Do you want to keep up to date with the latest news from Mancala gaming? Sign up for our newsletter and never miss any big thing!