Something real real hot
Shiny fruit symbols spinning on the reels, exciting bonuses, and a traditional feel of the game is guaranteed to keep you real, real hot this winter.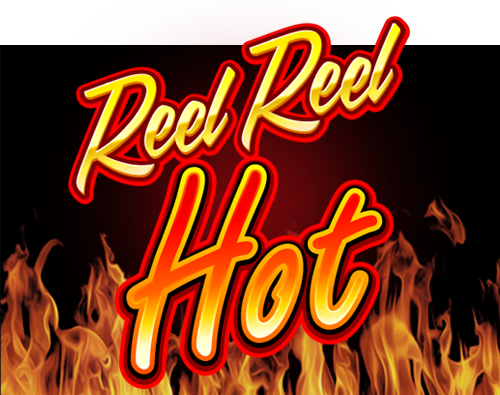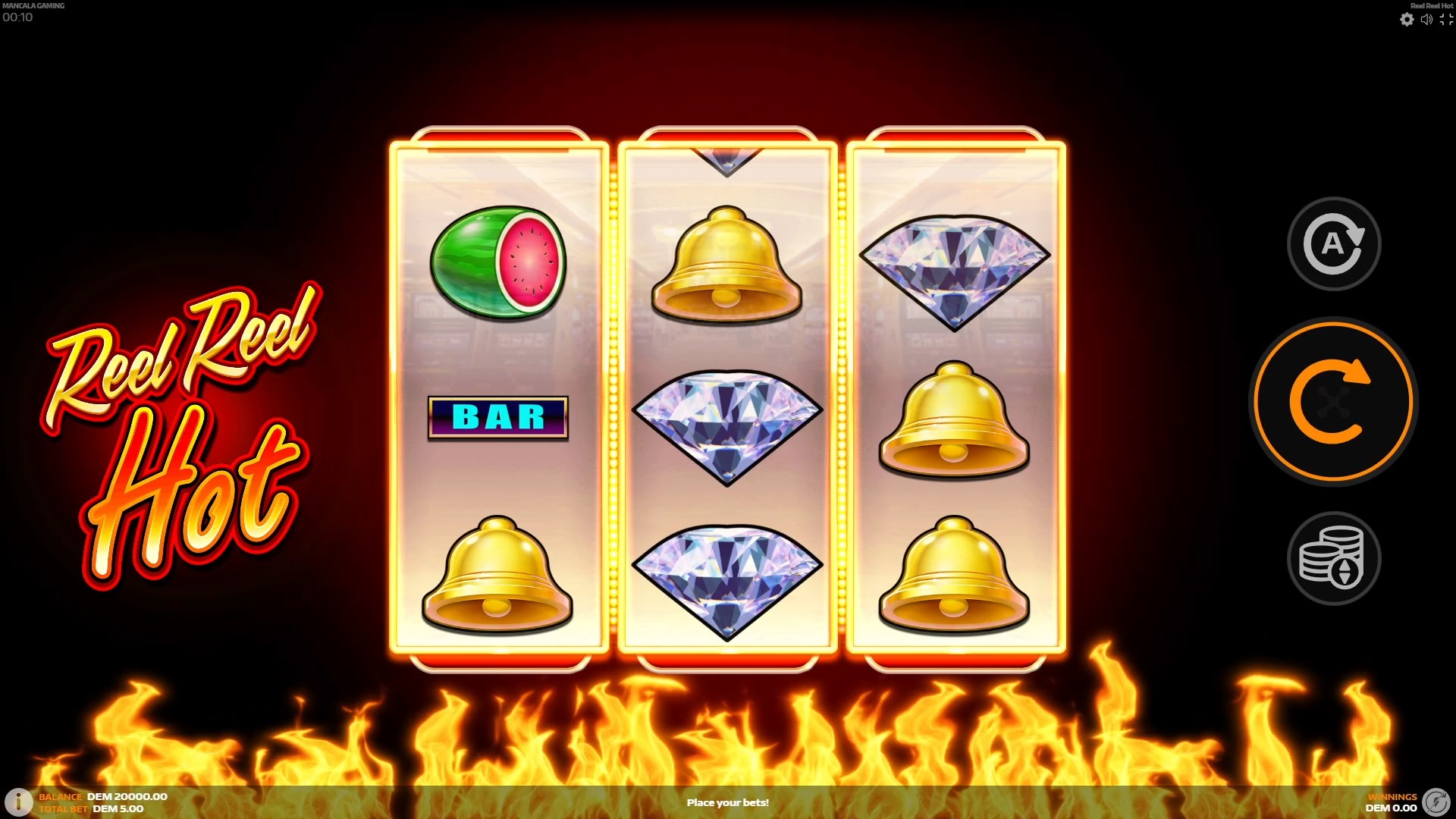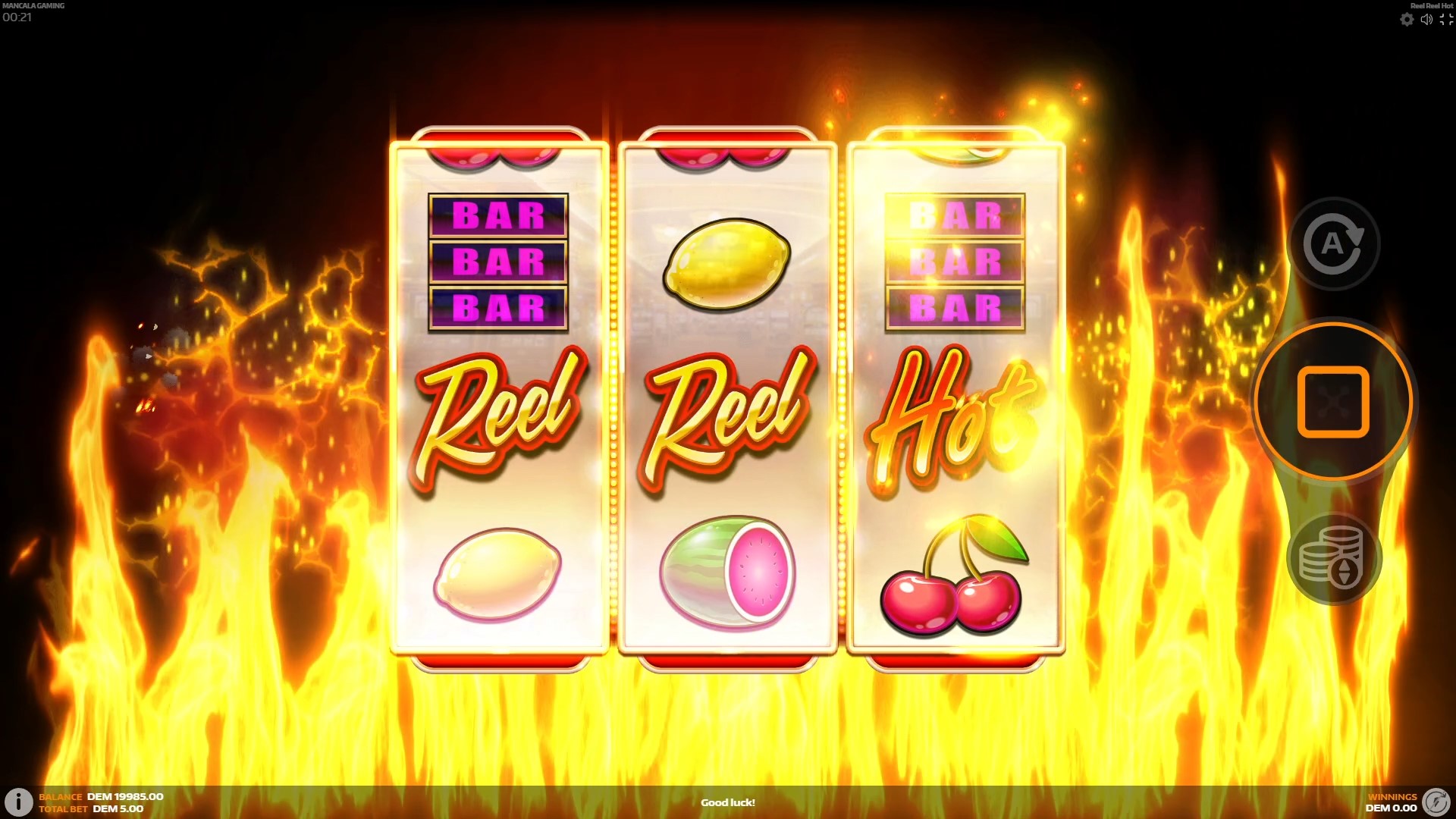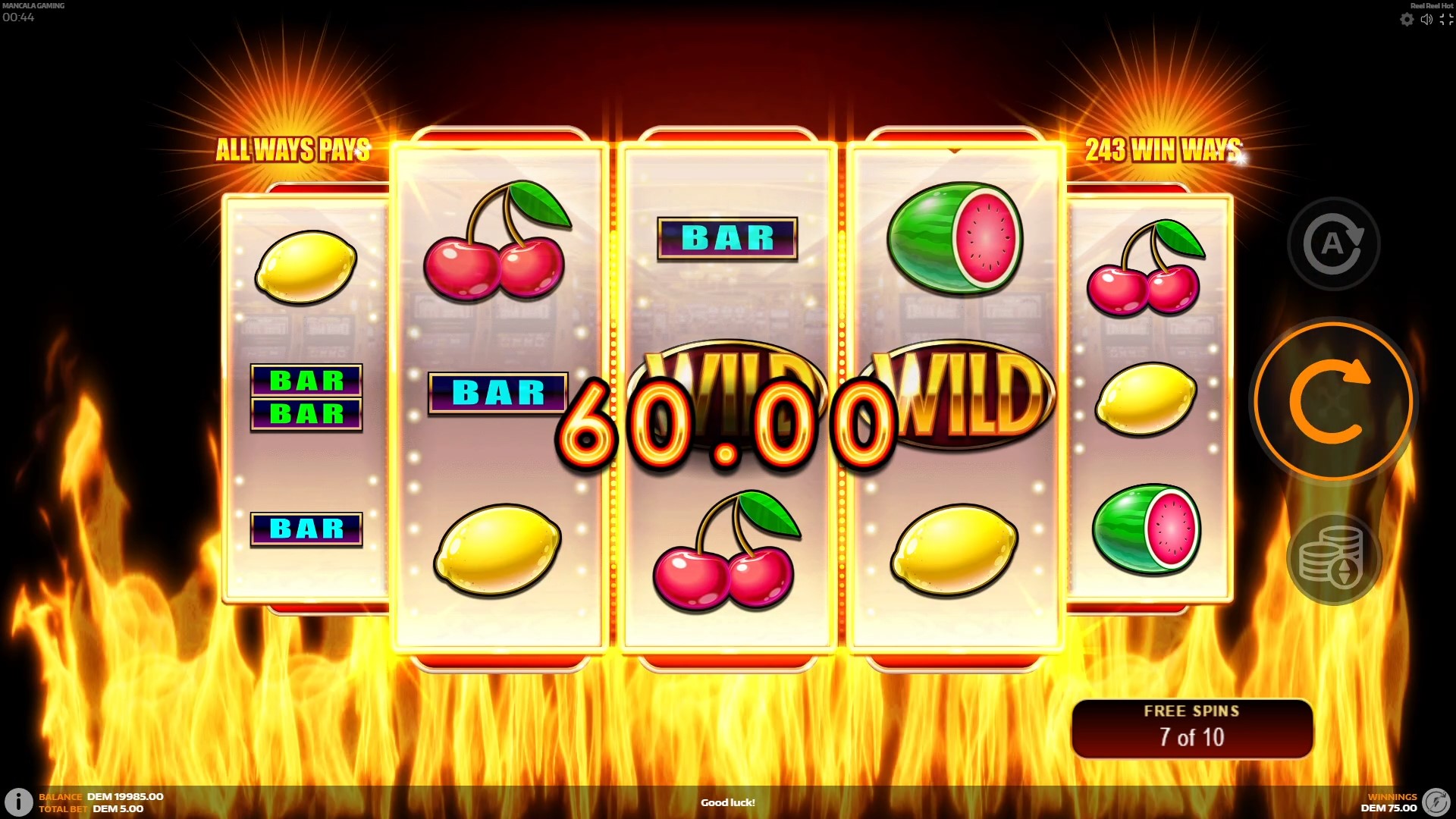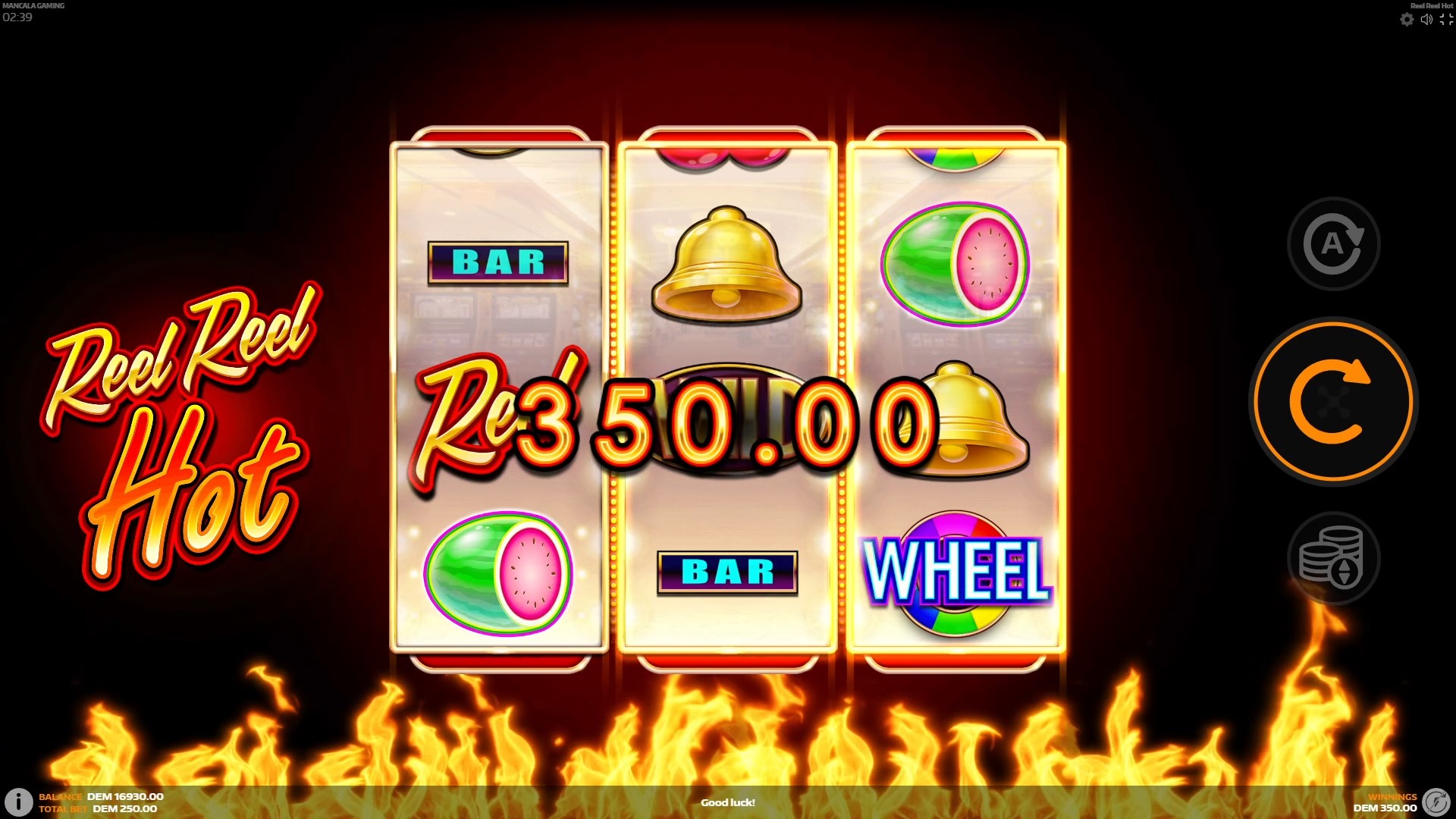 X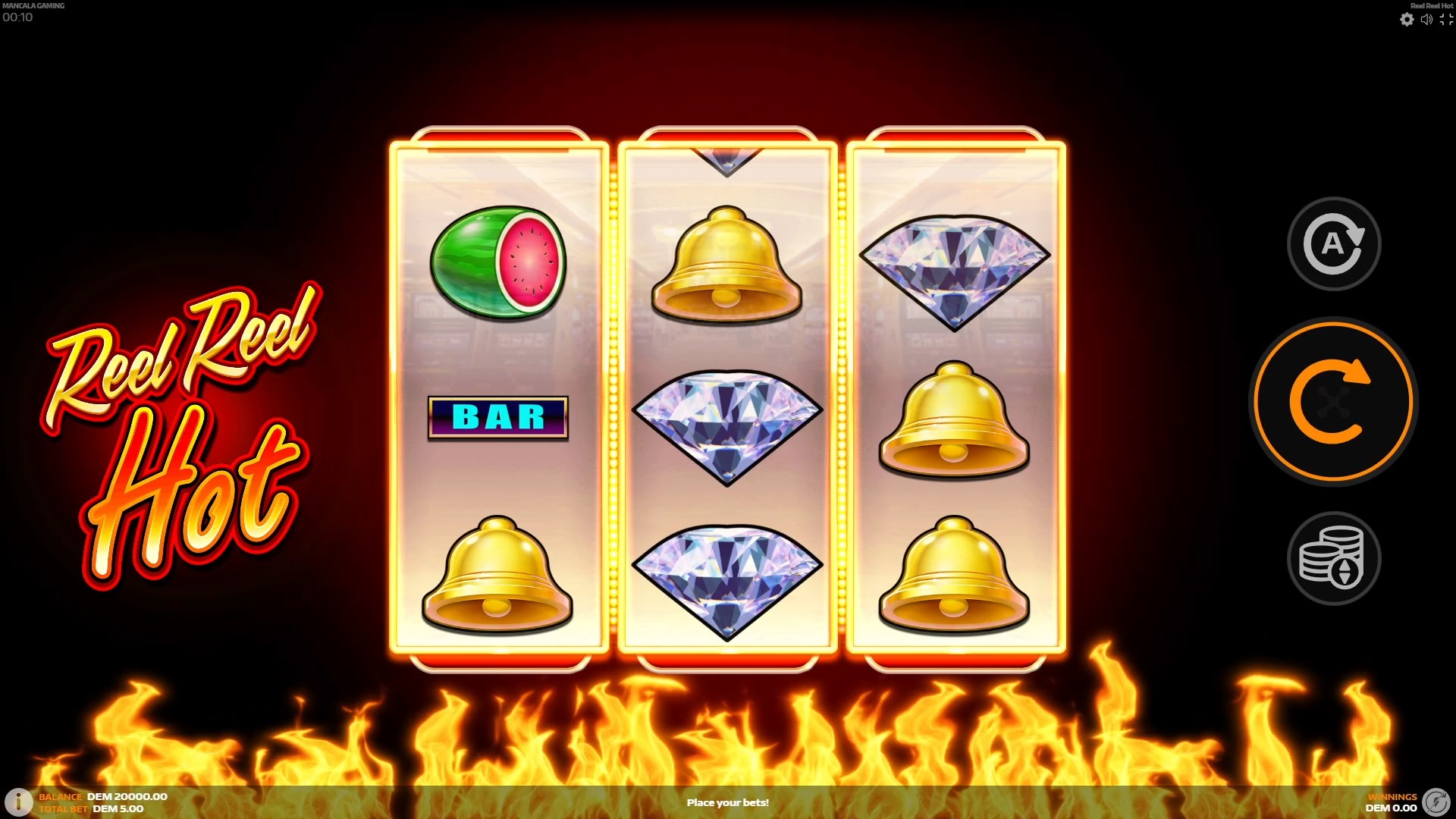 Reel Reel Hot
The flickering of fruit symbols and sound effects full of anticipation might make you feel like you're inside a traditional casino, but don't be fooled – this game is hiding more than meets the eye. Behind the looks of a classic fruit slot with the symbols you used to see on retro slot machines is an immersive gameplay experience that artfully integrates unique, exciting game mechanics into this traditional concept. Perfect for fans of all things traditional who are ready to experience an enhanced thrill of gambling thanks to the clean design and bonus features, Reel Reel Hot will lure you in and keep you on your toes with its surprising twists and turns. On top of that, the Nudge&Hold feature and two bonus games will all help you in winning big and having a truly exhilarating gameplay experience.
Among the symbols spinning on the reels, you can find various shiny fruits, Wild symbol, a 7, Diamond, Bell, Bar III., Bar II., and Bar I.
Reel Reel Hot slot is a 3-reel, 3-rows, and 5-line slot featuring Wild Symbol, Nudge&Hold, Free spins, Multiplier, and 2 bonus games.
The base game is played on 3-reels, 3-rows, and 5 paylines. The base game features a wild symbol that substitutes for all symbols including feature trigger symbols. 
The 'Nudge' & 'Hold' functionality only ever applies to the base game. The ability to both Nudge and Hold reels are awarded from the Bonus Prize Wheel feature. Once awarded, the player has five subsequent spins in which to use the Nudges awarded to that reel. The same behavior applies to any Hold(s) awarded.
"Reel Hot!" Bonus Reels Feature
This feature is triggered when the symbols 'Reel', 'Reel', & 'Hot' appear on reels 1, 2, & 3 respectively, and only on the center win line. When the feature starts, 2 additional reels that are slightly smaller than the three middle reels, appear to the left and to the right side(s) of the regular reels, temporarily turning the game grid into a 3x5 configuration. During the feature, the game becomes an All Ways Pays game and starts with the default 10 free spins.
"Bonus Prize Wheels" Feature
This feature can only be triggered during base game play. Any time the symbols 'Reel', 'Reel', & 'Wheel' appear on reels 1, 2, & 3 respectively, and only on the center win line, it will trigger the 'Reel Wheel' Bonus' feature. 
When triggered, a jackpot-style wheel will appear over the reels. If a prize multiplier or additional free spins are won, a 2nd wheel appears that will determine those prize amounts. If prize multipliers are won, they will be added to the associated symbol on the Bonus Reels during the next free spins event. 
The ability to both Nudge and Hold reels are awarded from this feature and applied on the base game.
See the full game rules inside the game.
Number of lines selection:
No
MAX WIN(Based on 1 million games):
4100 x Bet
Special symbols:
Multiplier
Platforms:
Tablet, Desktop, Mobile
Language:
ENG, RUS, SPA, POR, SWE, CHI, ITA, FIN, UKR, JPN, THA, KOR, VIE, GER
Game reviews
Coming soon ...
Subscribe
Do you want to keep up to date with the latest news from Mancala gaming? Sign up for our newsletter and never miss any big thing!