Catch a winning wave!
Ride the waves with the surfing shark and unleash summer surprises with mystery boxes and juicy multipliers!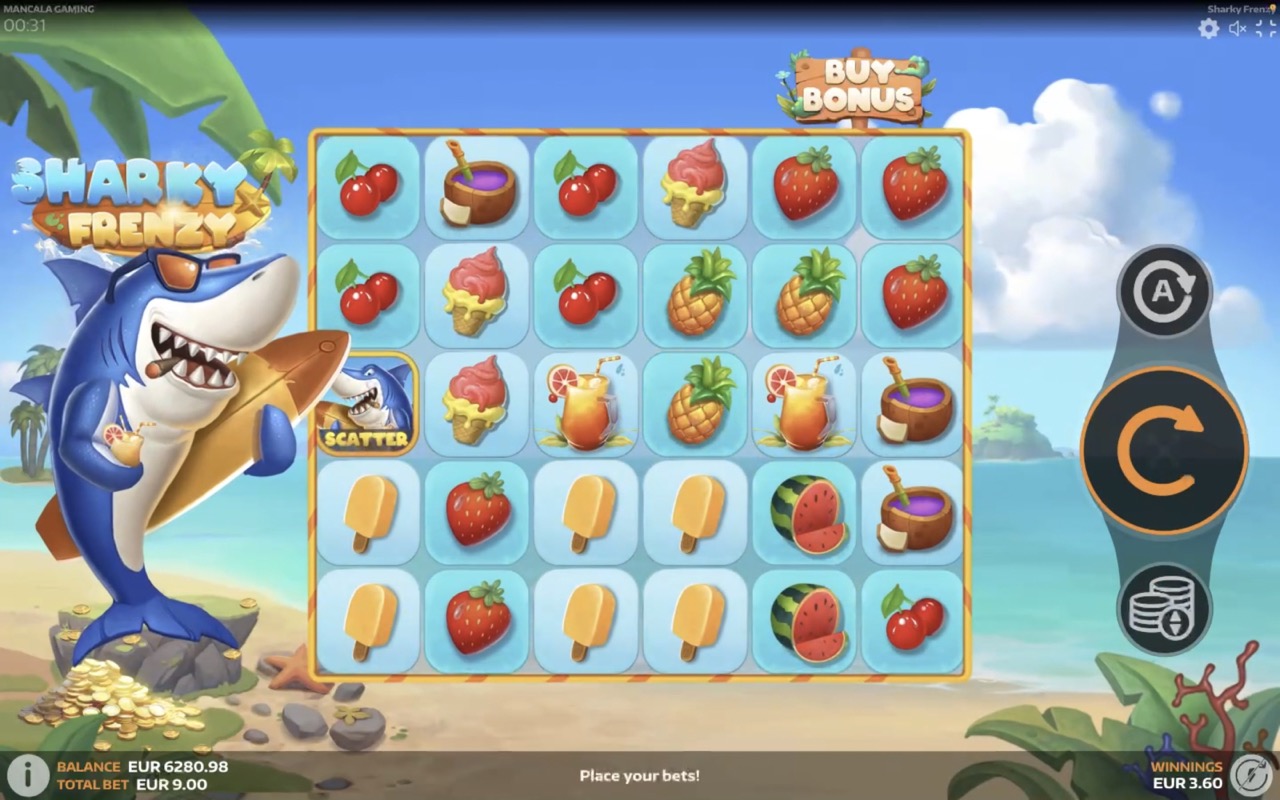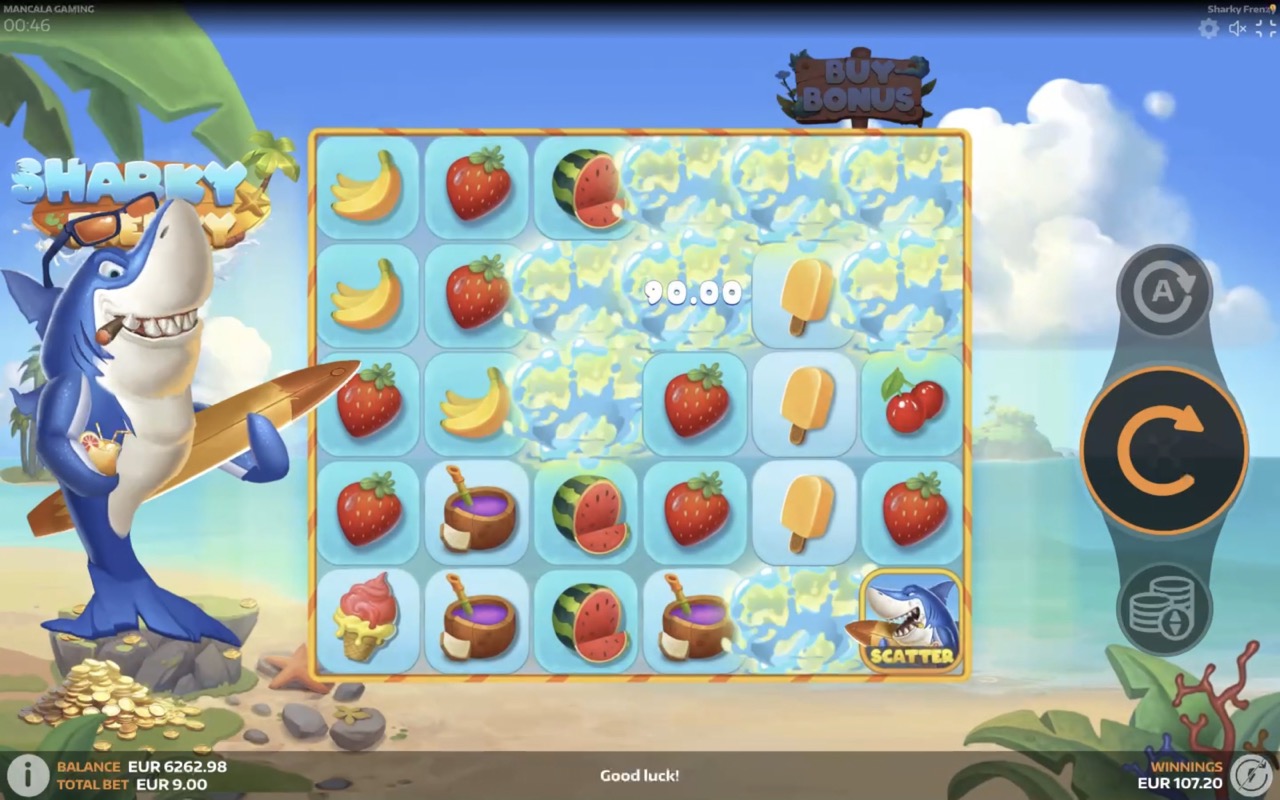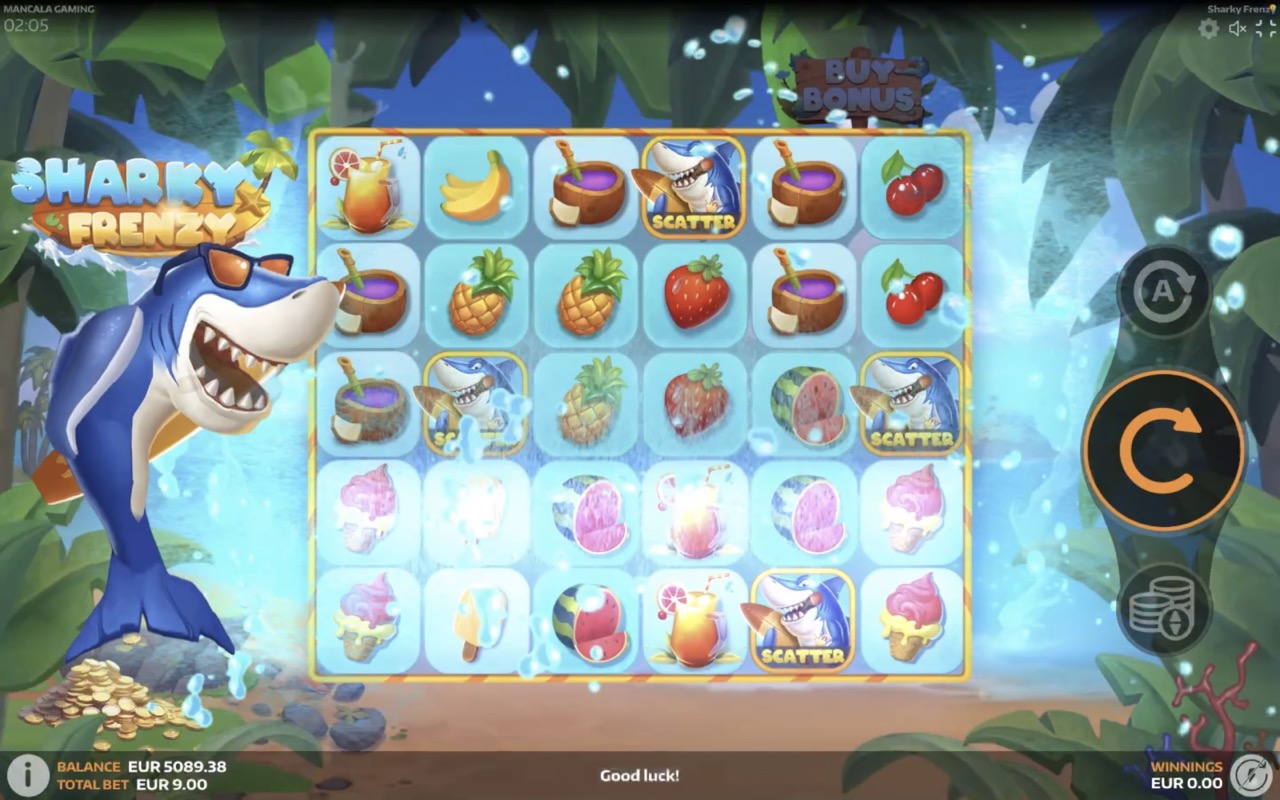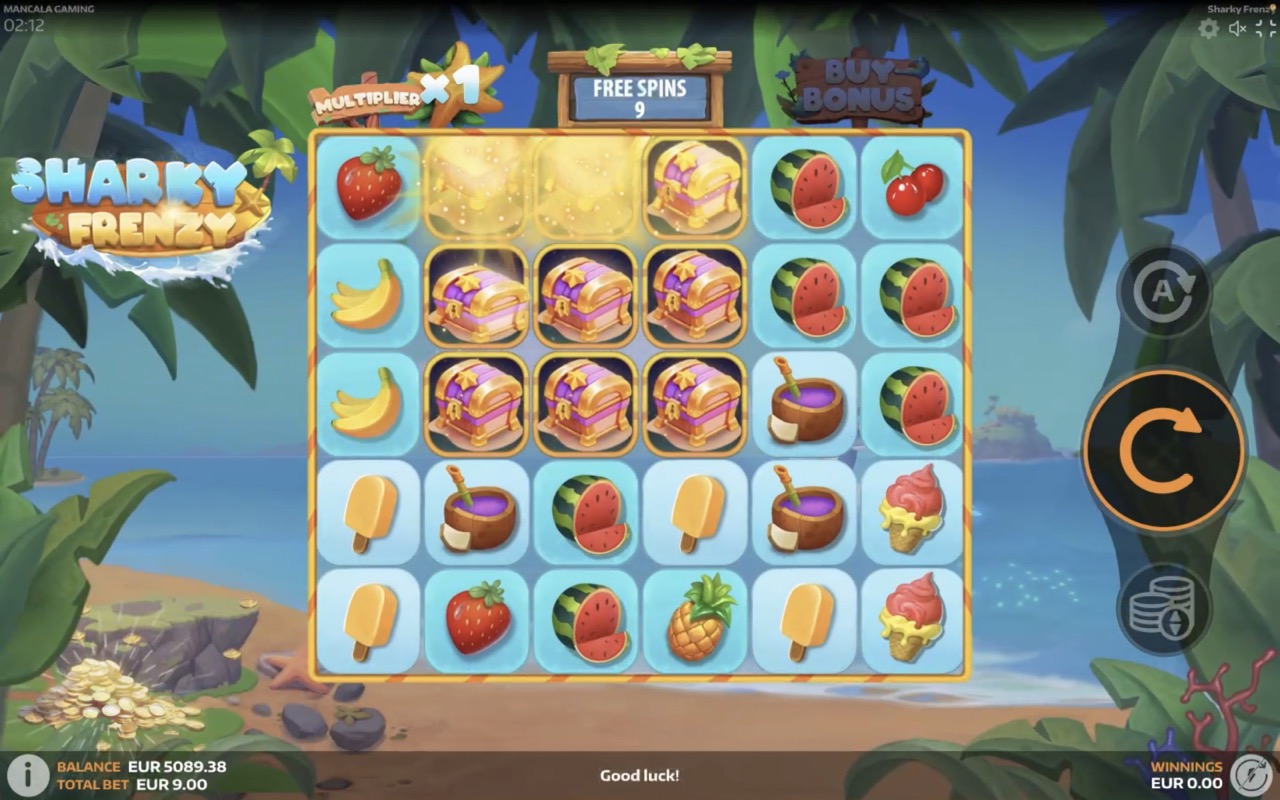 X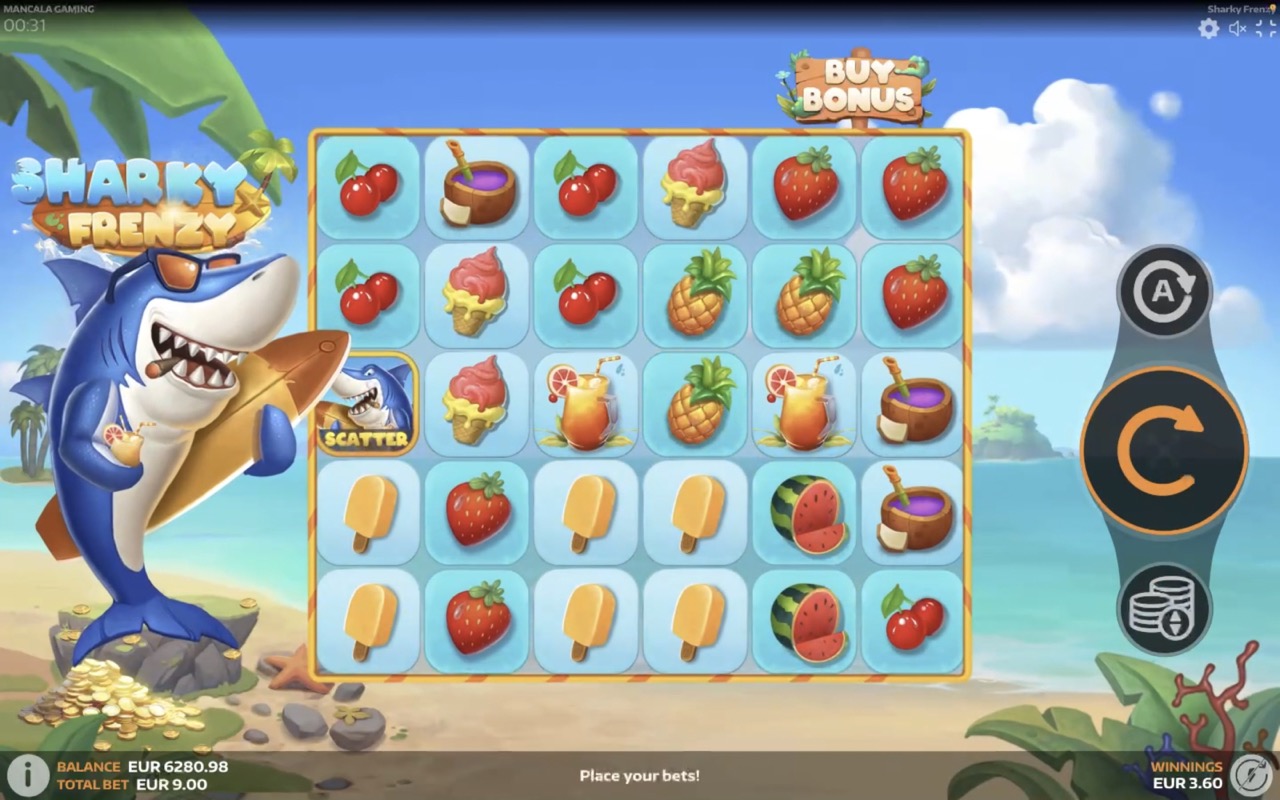 Sharky Frenzy
Dive into a tropical paradise of wins as you embark on a thrilling summertime escapade like no other! Step onto the sun-kissed shores of a tropical beach, where the ocean breeze and the gentle caress of warm sand whisk you away to a world of pure summertime bliss.
Here, you will Sharky the surfing shark, your loyal companion on this summer adventure. With a silly smile that's contagious, this fin-tastic friend is here to lead you through a realm of excitement and bountiful rewards.
Feel the rush as you explore the white sand beaches, discovering the hidden treasures within every cascade of multipliers. But hold on tight, because the real magic lies beyond the shoreline! Unleash Scatter wins with Sharky, unlocking free spins that promise even greater riches. As you continue your journey, be on the lookout for Mystery boxes brimming with delightful surprises, specially crafted for this sun-soaked paradise. Embrace the joy of the season and let the tropical melodies and blue sky transport you to a world of relaxation.
Pack your virtual shades and dive into the sparkling ocean with Sharky today! Embrace the sunshine, ride the waves, and let the wins wash over you in this summer paradise!
Among the symbols spinning on the reels, you will find super juicy fruits, a shark that acts as Scatter and Mystery box.
Sharky Frenzy is a slot game played on a 5x6 game grid, where symbols pay anywhere on the reels. Winning combinations are removed from the reels and trigger an avalanche effect.
Scatter Symbol
Scatter symbols can appear one at a time on each reel. Collecting 4 or more Scatter symbols during one spin triggers the Bonus Game. The more Scatters collected, the more free spins will be available during the Bonus Game.
x4 10 Free Spins
x5 15 Free Spins
x6 20 Free Spins
During the Bonus Game, Scatter symbols are immune to removal from the reels, and grant additional free spins, after collecting 4 or more Scatters during one spin.
x4 3 Free Spins
x5 6 Free Spins
x6 10 Free Spins
Progressive Multipliers
Each avalanche effect during one spin in the Bonus Game increases the Multiplier value by 1 up to infinite! Multiplier value resets at the start of each new spin.
Multiplier value can be also increased by the value which could be won from the Mystery Box.
Mystery Boxes
Special symbol which appears only in the Bonus Game. Mystery Boxes appear only from the start of the spin and can't appear during cascades.
Each Mystery Box contains a random reward from the rewards set:
Free Spin - increase Free Spins amount by 1.
Multiplier - grants multiplier which will be added to the Infinite Multiplier.
Wild - substitutes for all regular symbols only.
Regular Symbol - random regular symbol of one type.
Some Mystery Boxes remain on the reels after being opened and do not participate in winning combinations.
Buy Bonus Feature
Buy Bonus offers the opportunity to buy a Bonus Game with 10 Free Spins for 130xBet.
Winning lines:
Symbols pay anywhere
Number of lines selection:
No
MAX WIN(Based on 1 million games):
3000 x Bet
Special symbols:
Mystery Box, Scatter, WILD
Platforms:
Mobile, Desktop, Tablet
Language:
POR, FIN, THA, ENG, VIE, CHI, SPA, SWE, RUS, ITA, JPN, GER, UKR, KOR
Game reviews
Coming soon ...
Subscribe
Do you want to keep up to date with the latest news from Mancala gaming? Sign up for our newsletter and never miss any big thing!