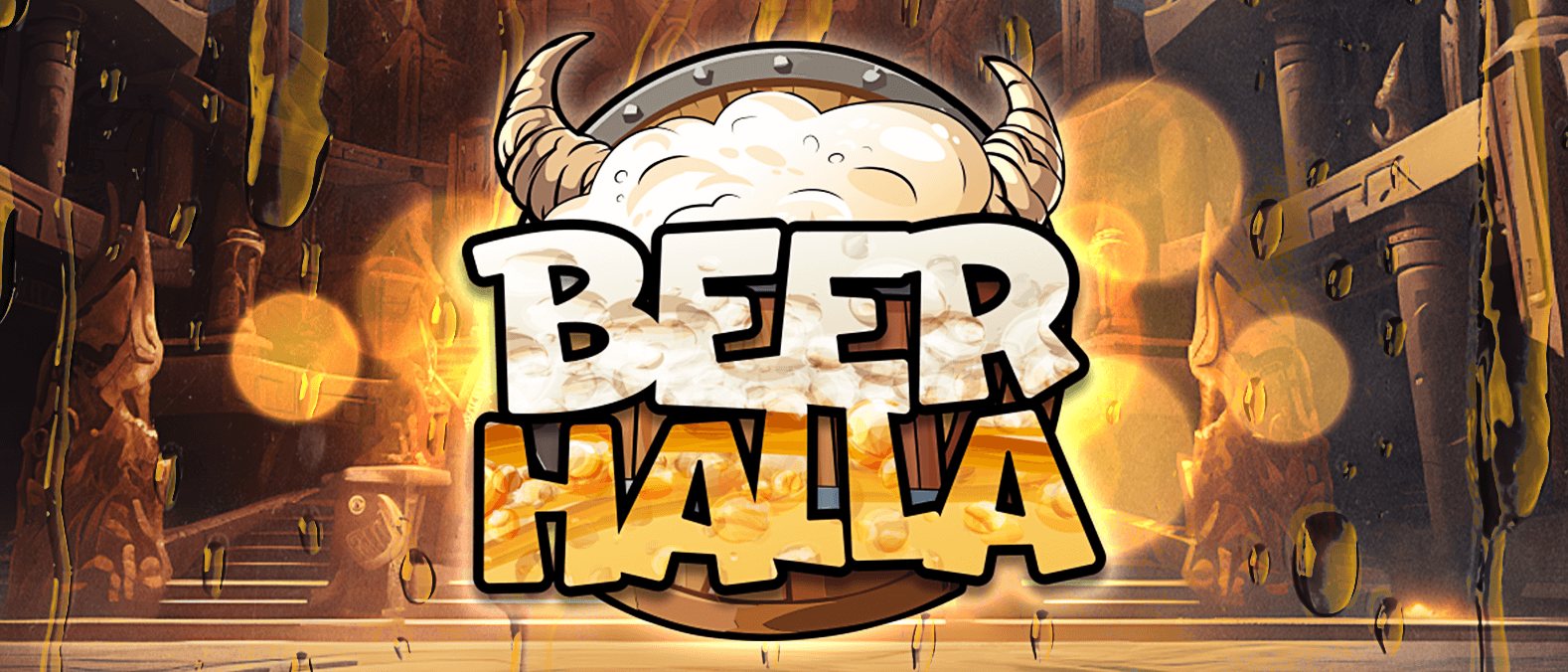 September 20, 2023
BEERHALLA
We are thrilled to introduce our latest creation, Beerhalla, an immersive Viking-themed adventure that promises to transport you to a world of daring warriors, frothy mugs of beer, and the thrill of uncovering hidden treasures. 
In Beerhalla, you will find yourself in the midst of an ancient Viking realm, where fearless warriors and overflowing beer glasses set the stage for an unforgettable adventure. It's a thrilling odyssey that combines strategy with the element of chance as you navigate through a maze of concealed riches while avoiding ominous symbols. 
Your quest is clear: unveil hidden treasures while skillfully evading the dangerous red crosses that threaten to halt your progress. Set your bet amount, select your preferred difficulty level, and then embark on your journey to reveal the hidden blocks. Each cleared row brings you closer to glory, with overflowing beer glasses boosting your winnings. However, be cautious of the menacing skull symbols that can wipe out your hard-earned bets.
Beerhalla is now available here on our in demo mode, or at any partner casinos. Do you have what it takes to conquer the challenges, unveil the hidden treasures, and etch your name into Viking legend?