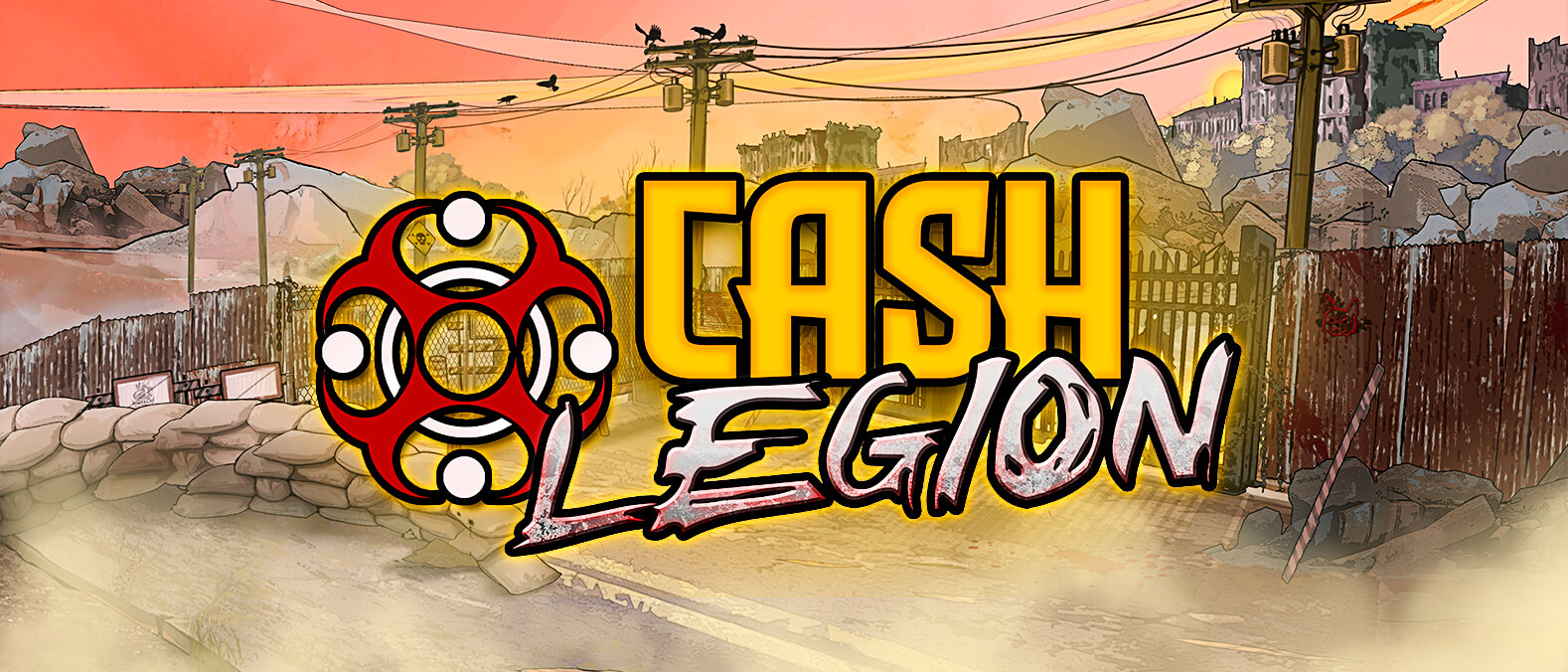 July 27, 2023
Cash Legion
We are thrilled to announce the release of our highly anticipated game, Cash Legion! Get ready to embark on an immersive journey into a shattered world where survival, redemption, and mysteries intertwine.
Step into a once safe and peaceful world that was forever changed by a catastrophic event. Unleashed by the enigmatic Mancala Corporation, a deadly virus plunged humanity into chaos. Now, a haunting figure, Necro Kong, stands as a symbol of their reckless experiment. In Cash Legion, you will discover the untold role Mancala played in the apocalypse as you venture through the desolate wasteland.
By your side will be Ember Fischer, the brave leader of the valiant Savers team, on a mission to confront the zombie horde and unveil the sinister secrets of Mancala Corporation. It's time for you to become a part of this epic journey, teaming up with loyal companions Whooper, Dante, and Ripley Foster to restore hope amidst the ruins.
Within the game's 4 rows and 5 reels, you will navigate the treacherous landscape, facing odd creatures and challenges at every turn. But beware, for the expanding Wild, Necro Kong, can shift the tides, leading to thrilling winning combinations. Are you lucky enough to get a Mystery Box, that will transform any other symbol and help you to hit the huge win? Will you be brave enough to face the world and win up to 20,000x in your bet?
Try out Cash Legion today and be part of a world-changing odyssey where every decision matters. Rewrite history, restore hope, and face the challenges that lie ahead. Are you ready to unleash the mysteries? Cash Legion is now available here on our site in , or at any partner casinos!