Embrace the future of wealth!
Rise to the challenge and become a modern-day archaeologist venturing into the realm of cyber pharaohs!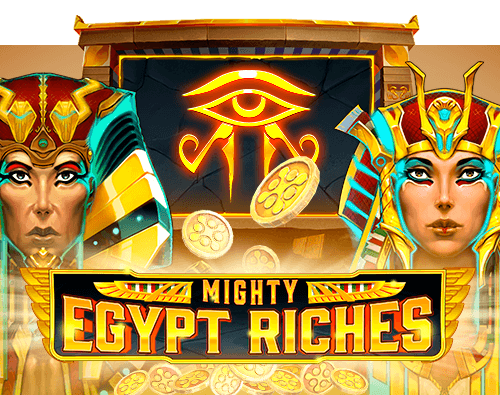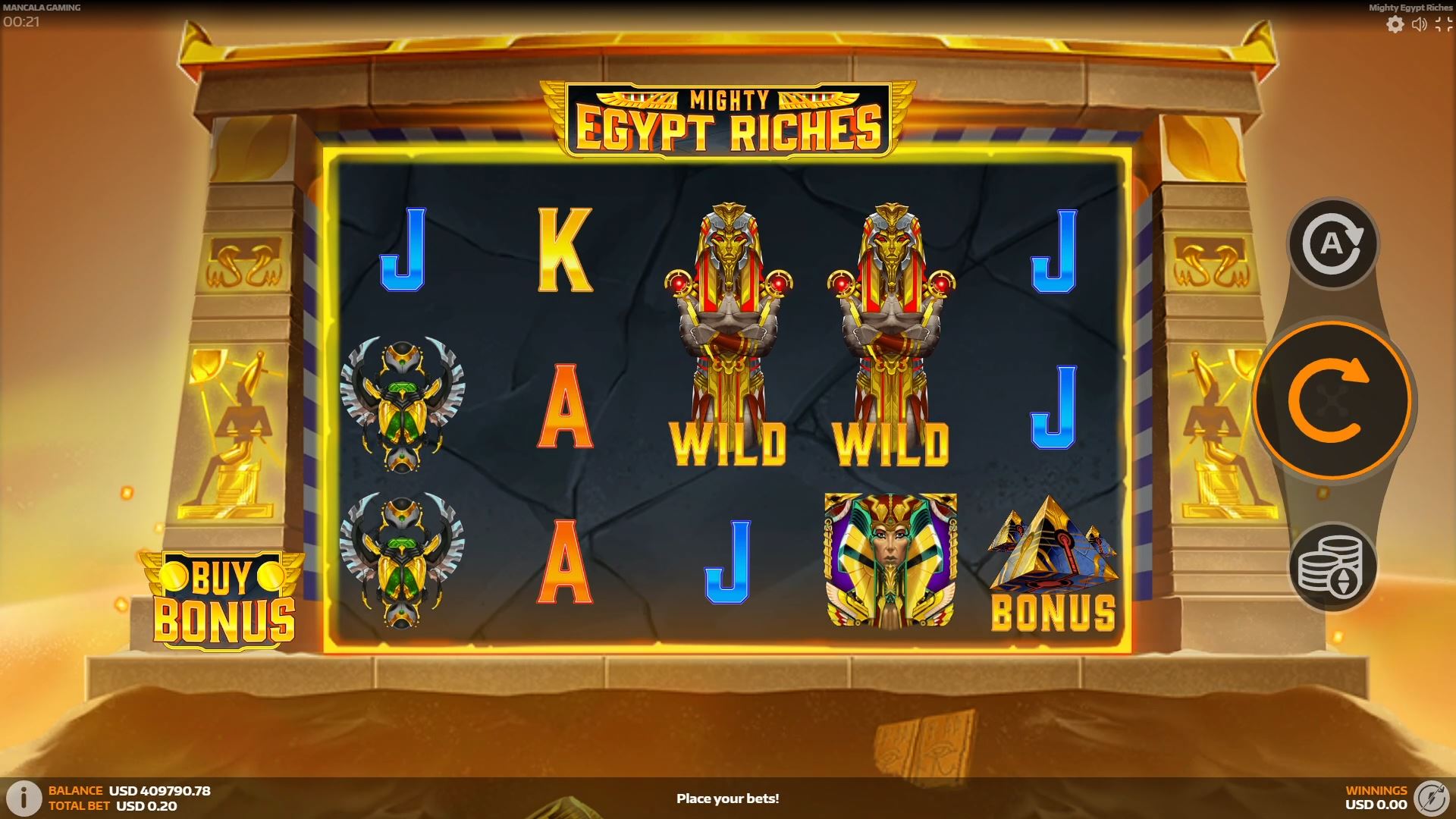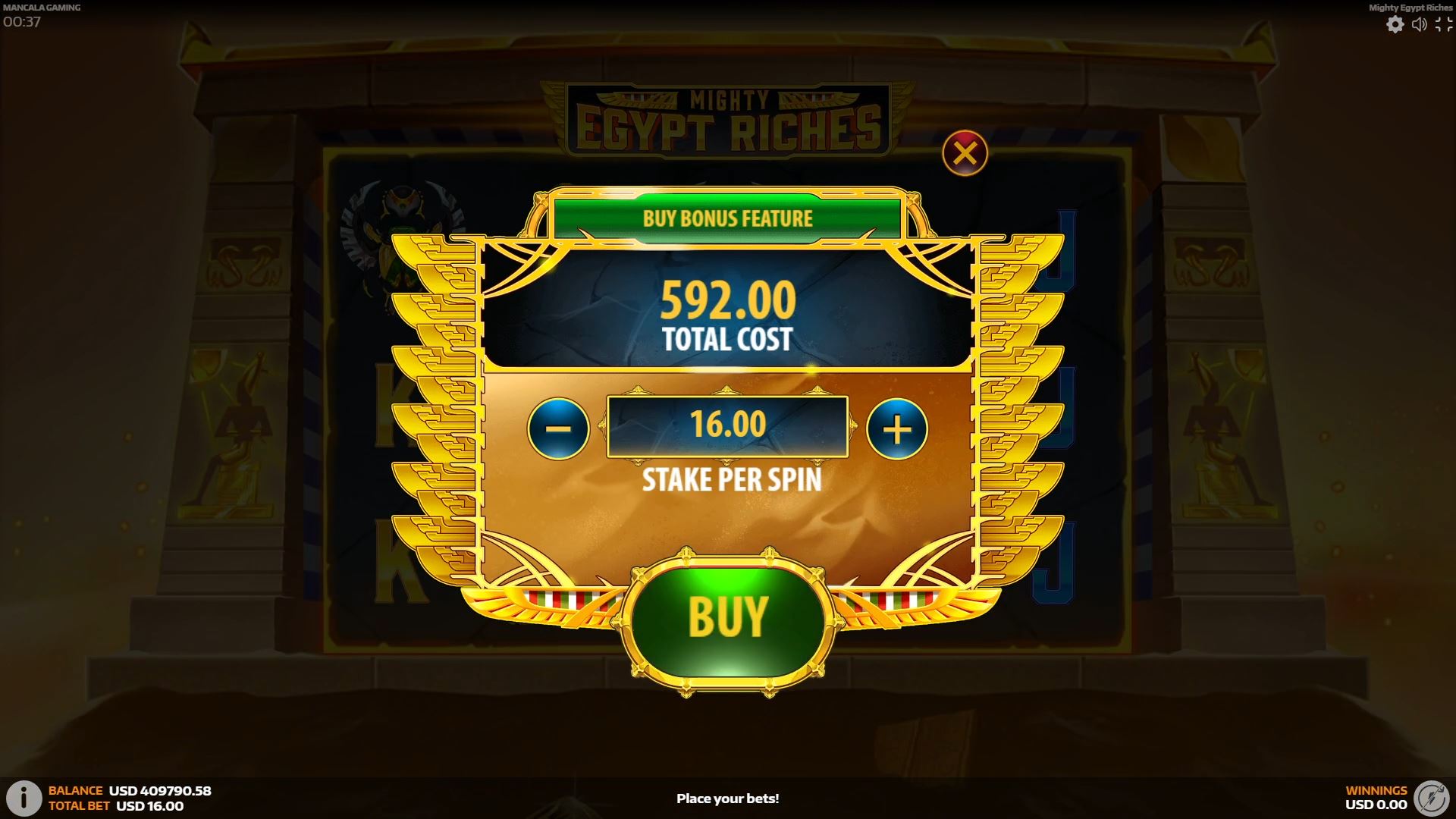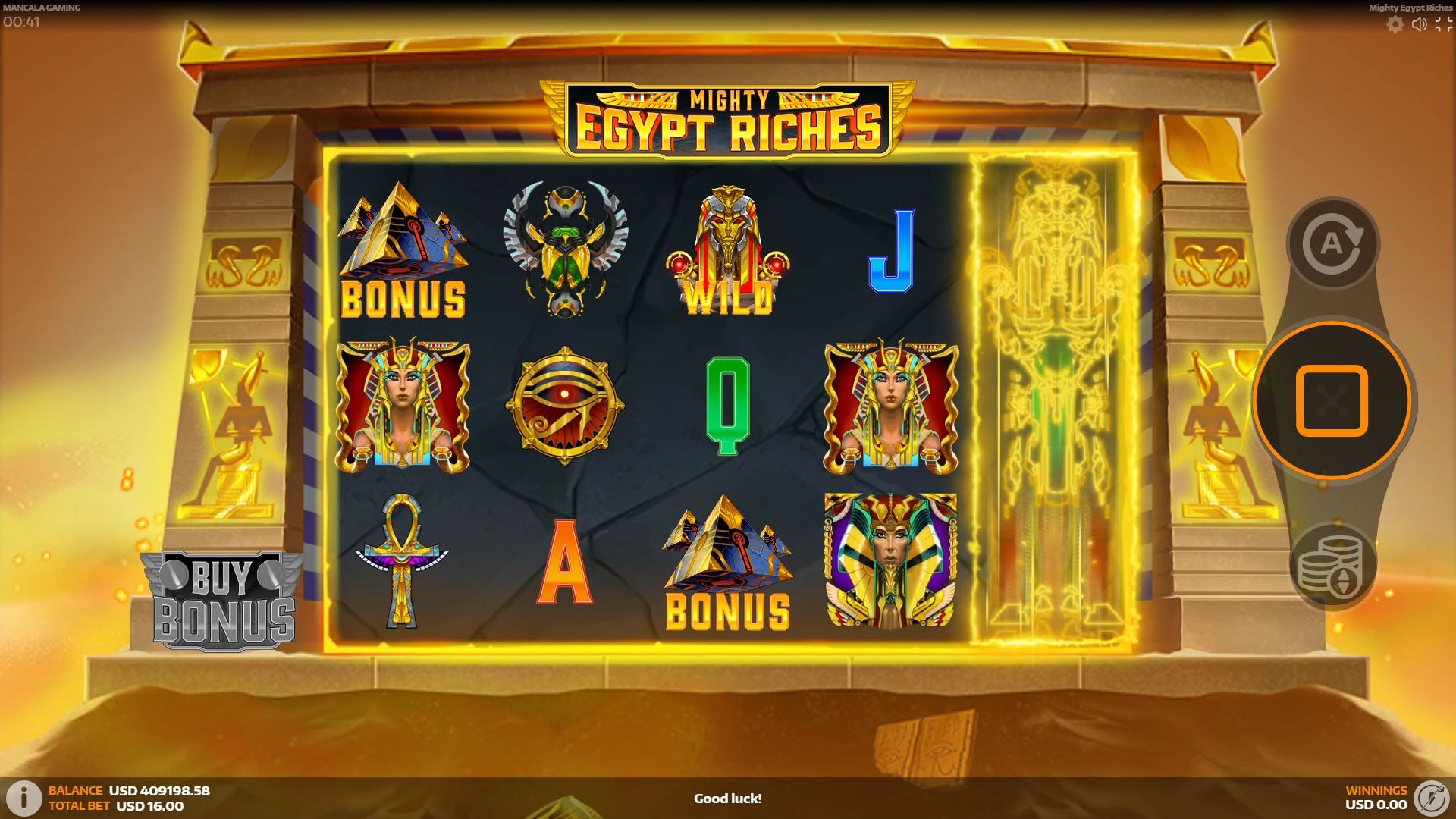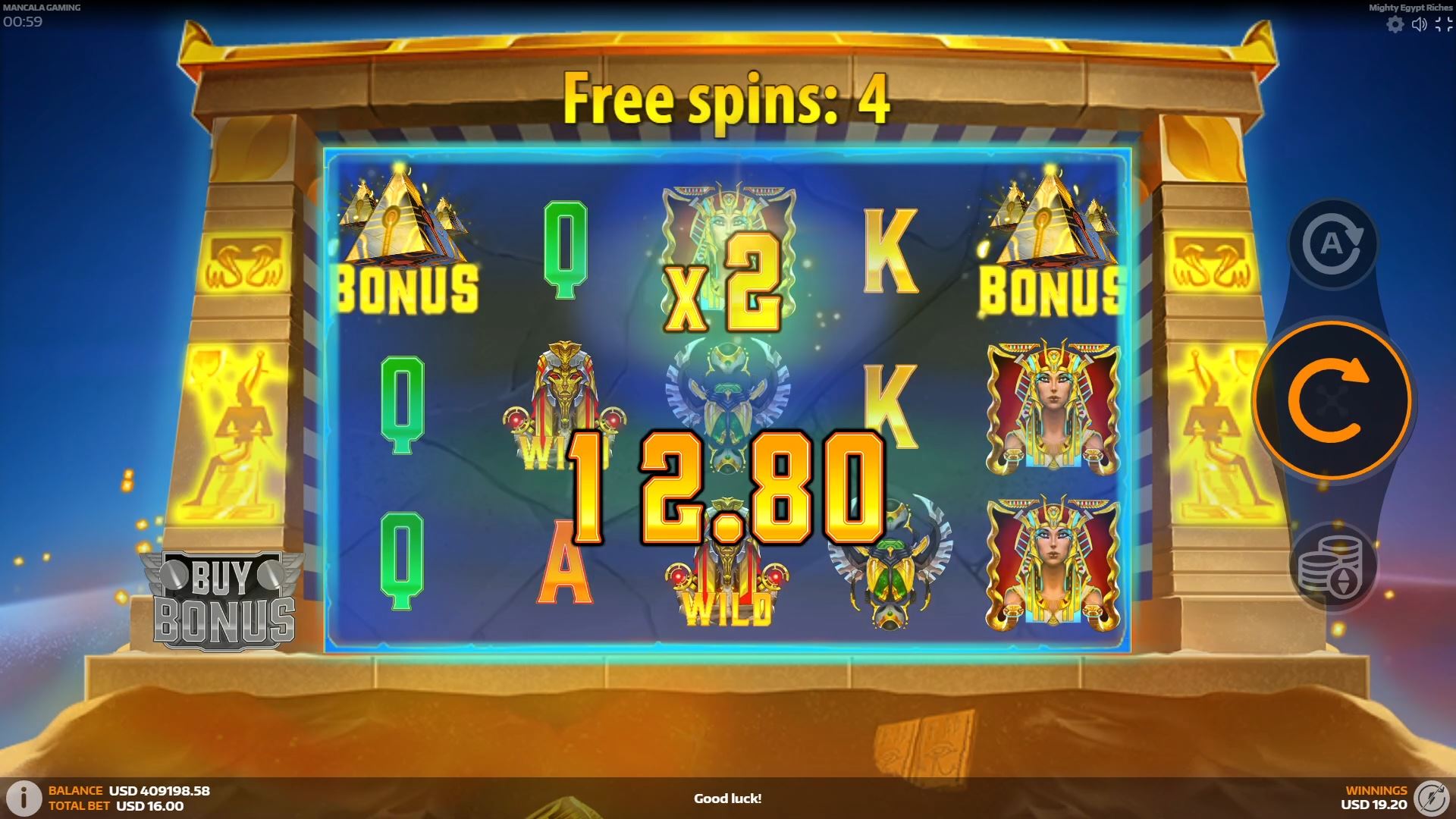 X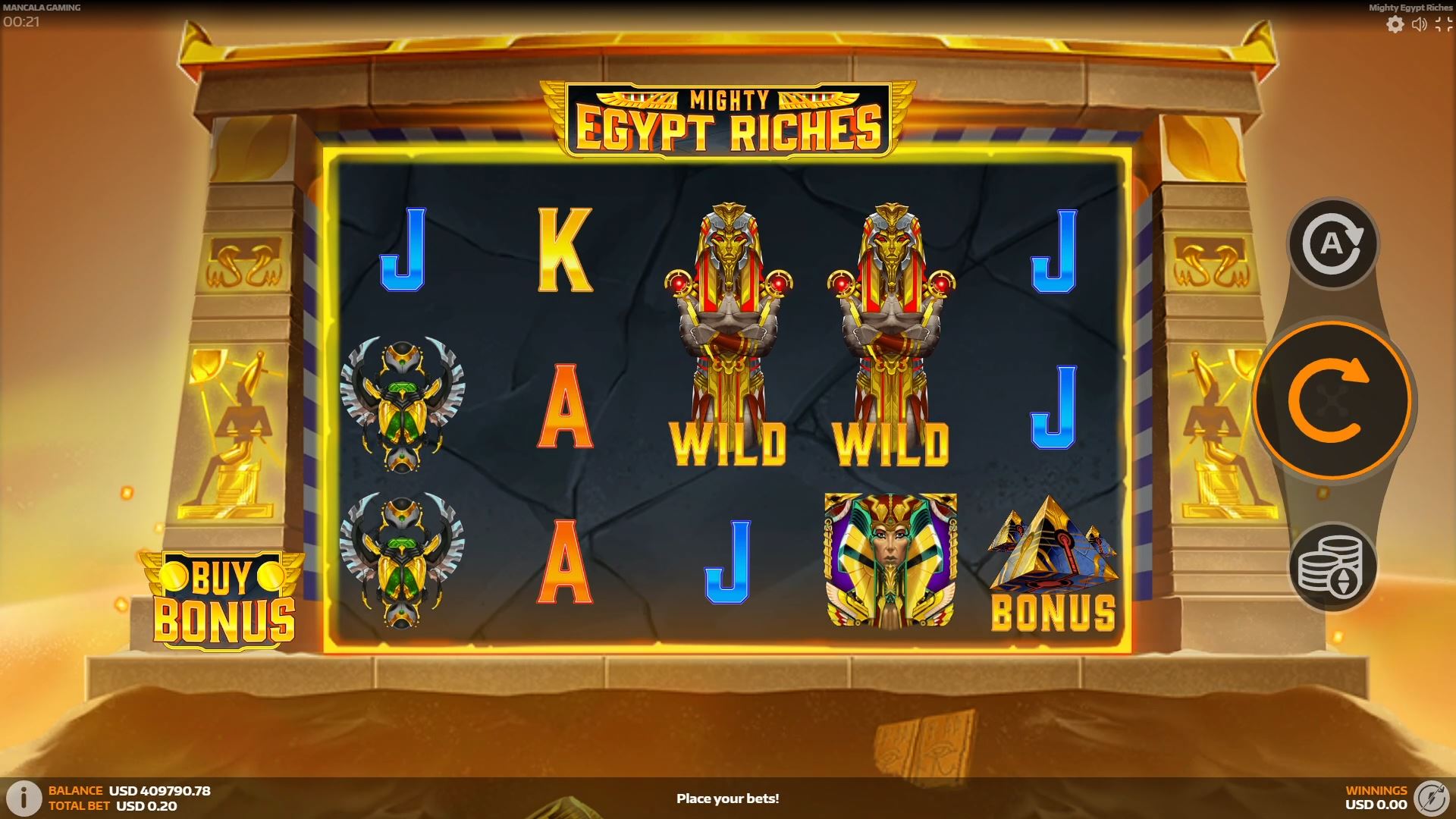 Mighty Egypt Riches
Embark on a breathtaking journey through the shifting sands of time and unravel the enigmatic world of ancient Egypt! Prepare to be captivated by the mesmerizing fusion of history and futuristic innovation in a realm where pyramids, once mere stone structures, now tower over the land with a robotic gleam. Behold the pharaohs, their sacred cloths revealing shiny circuits beneath, and watch as the shrouded mummies move freely, bandages lost between silver gears and futuristic gadgets.
In this fusion of times, an extraordinary quest awaits. Traverse treacherous corridors, overcome dangerous traps, and unlock the ancient secrets that lie within. Armed with high-tech gadgets, it is your mission to decode the hieroglyphs on the walls and claim the invaluable artifacts of ancient times.
Explore a world where tradition and innovation intertwine, where the past collides with the future in a dazzling display of sight and sound. Are you ready to embark on this epic adventure and claim the riches that await? Take the first step now and let the sands of time reveal their secrets to you!
Mighty Egypt Riches is an All-Ways slot game that pays left to right on a 3x5 game grid. On the reels, you will find pharaohs, mummies, pyramids, and Egyptian symbols. There are 9 regular and 3 special symbols in the game.

Wilds
There are 3 Wild symbols of various sizes in the game that can appear on any reel. In the Free Spins Game, only the smallest Wild symbol is available.

Scatter Symbol
Scatter symbols can appear only on reels 1, 3 and 5. Collecting three Scatter symbols during one spin launches the Free Spins Game with 5 free spins.

Special Symbol
The Special symbol of the Egyptian eye mostly appears in the Free Spins Game. After it disappears, it reveals the symbol that is hidden inside. There is a good chance that a Wild symbol will be hidden inside the Special symbol.

Retrigger & Multiplier Features
Collecting Scatter symbols during the Free Spins Game will grant additional free spins and increased multipliers. Each Scatter symbol increases the win multiplier by one during the current spin and adds one additional free spin.
Buy-in-Bonus
The Buy Bonus offers the opportunity to buy Bonus Games for 37xBet.

Number of lines selection:
No
MAX WIN(Based on 1 million games):
826 x Bet
Special symbols:
WILD, Scatter, Stacked Wild
Platforms:
Desktop, Mobile
Language:
ENG, POR, SPA, RUS, SWE, CHI, ITA, FIN, UKR, JPN, THA, KOR, VIE, GER
Game reviews
Coming soon ...
Subscribe
Do you want to keep up to date with the latest news from Mancala gaming? Sign up for our newsletter and never miss any big thing!