Find the mythical treasure!
Decipher age-old scrolls to unveil the hidden secrets of the Great Temple!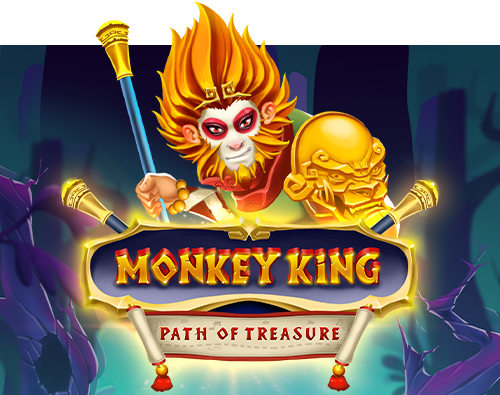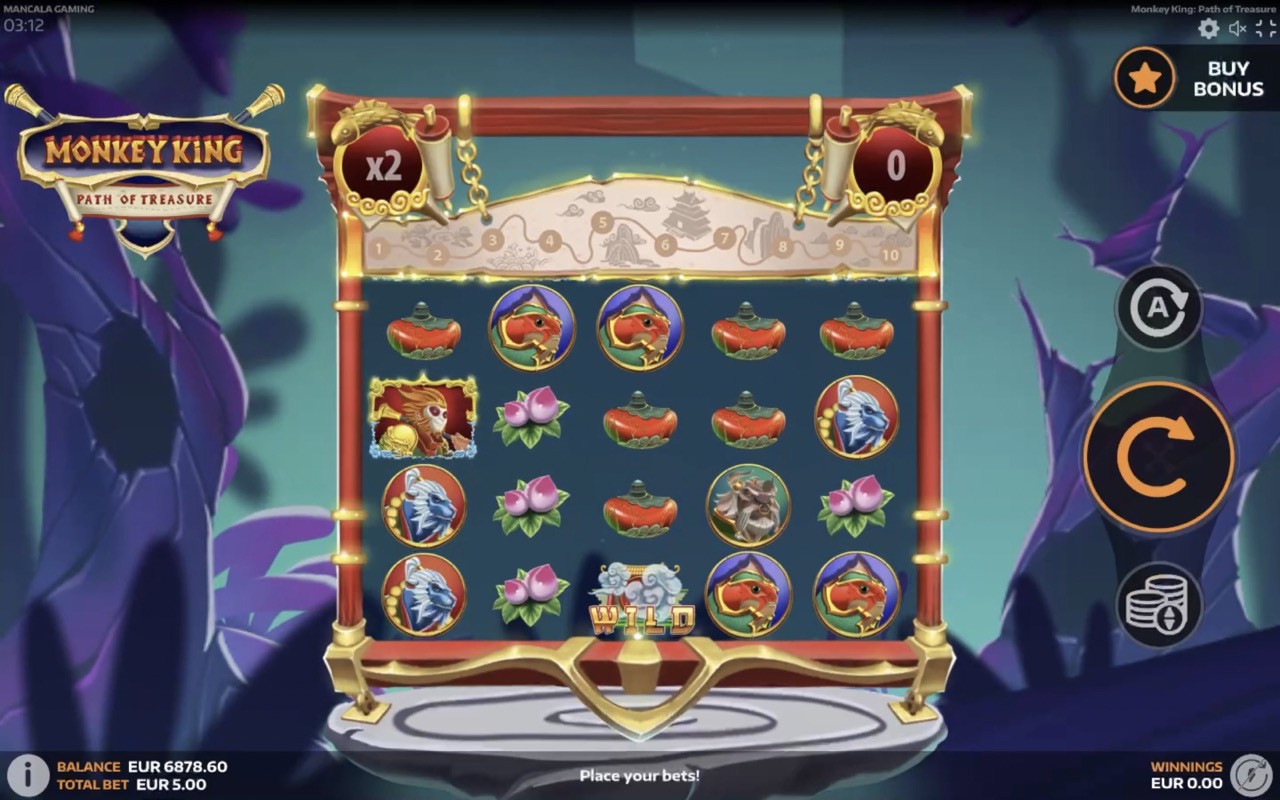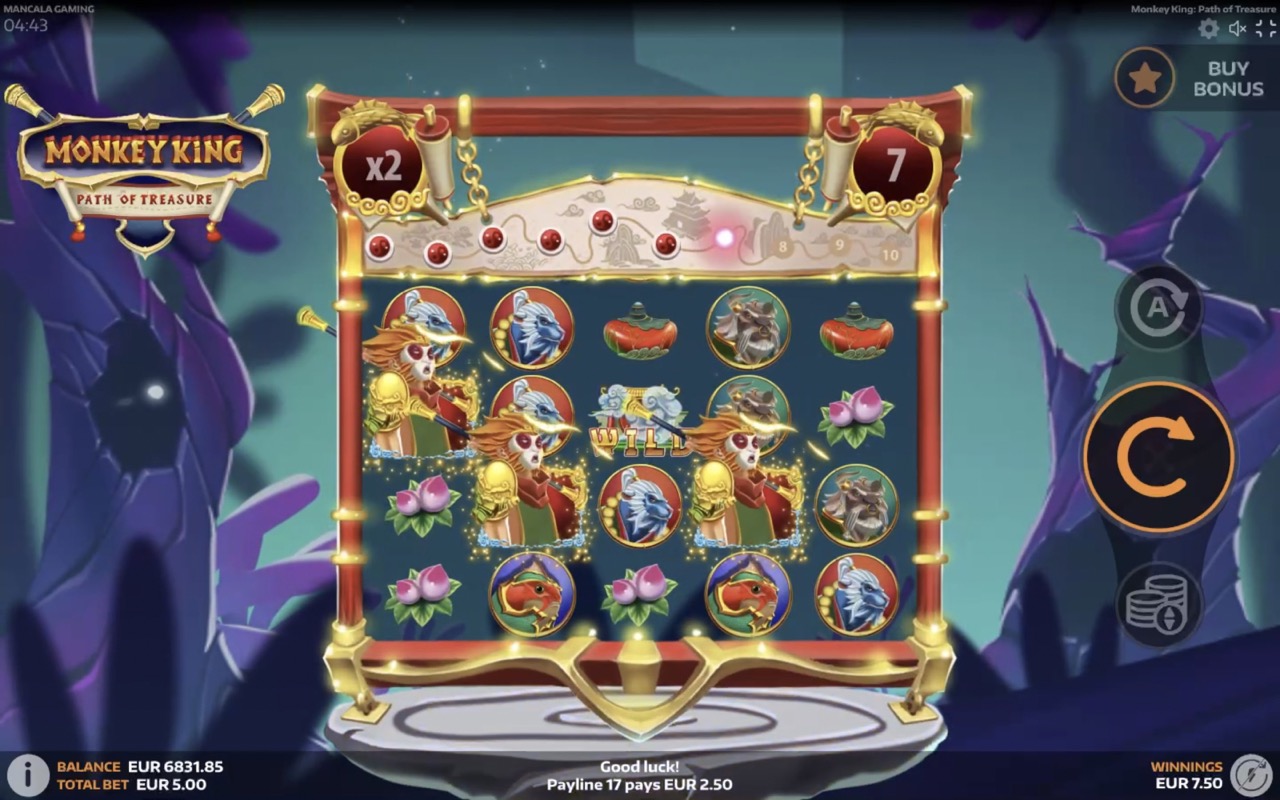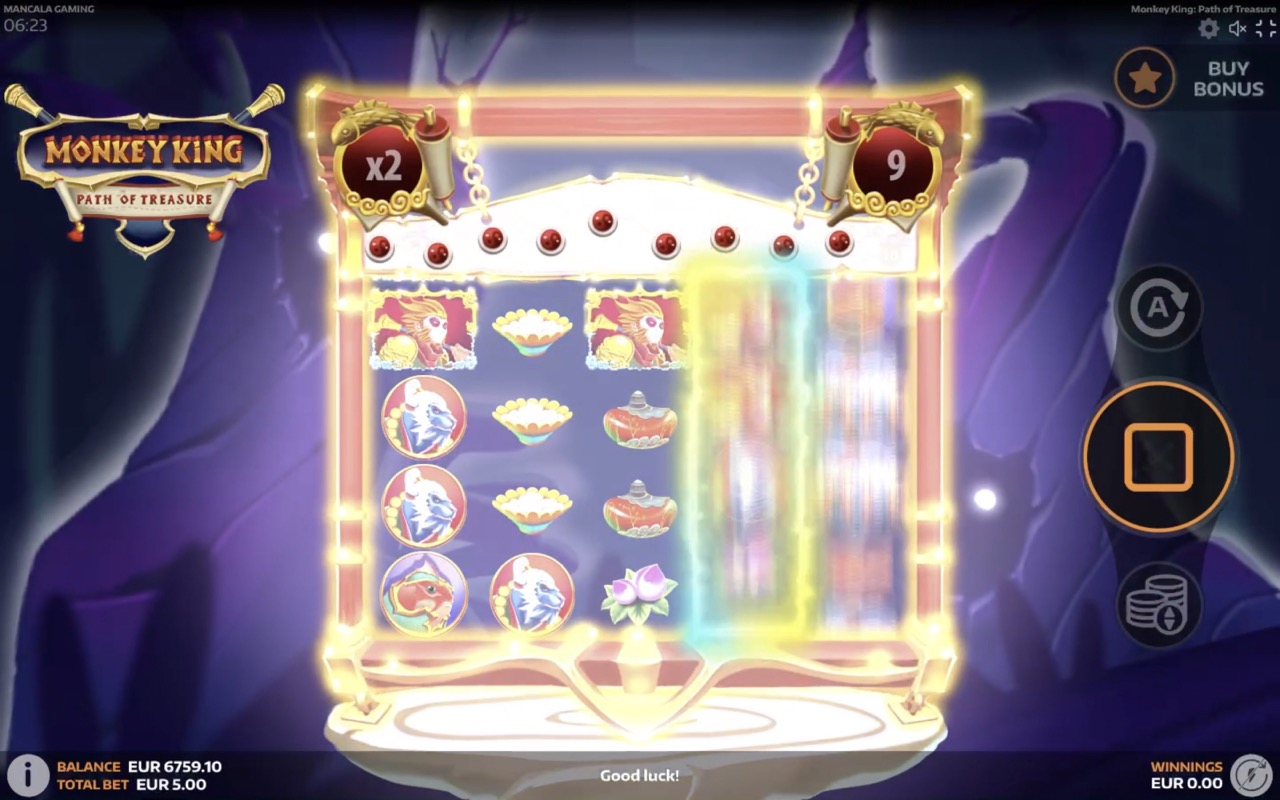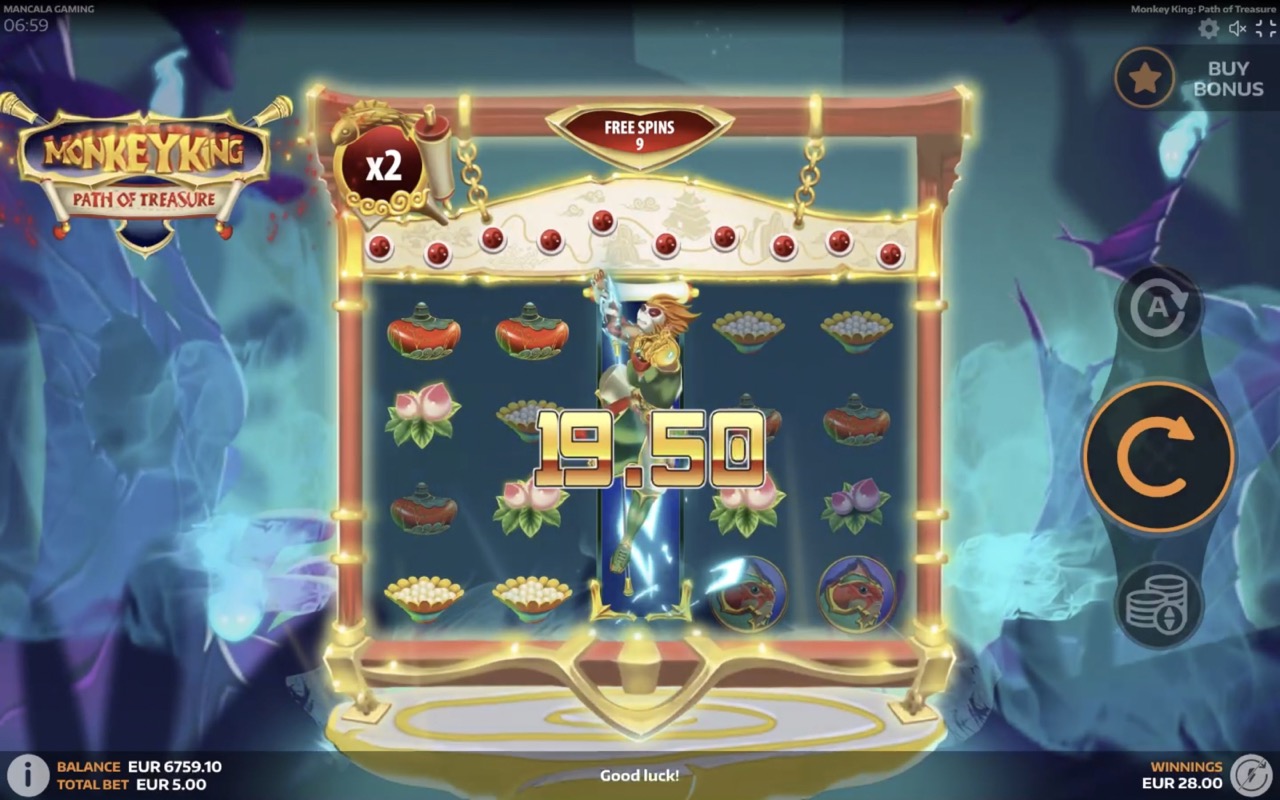 X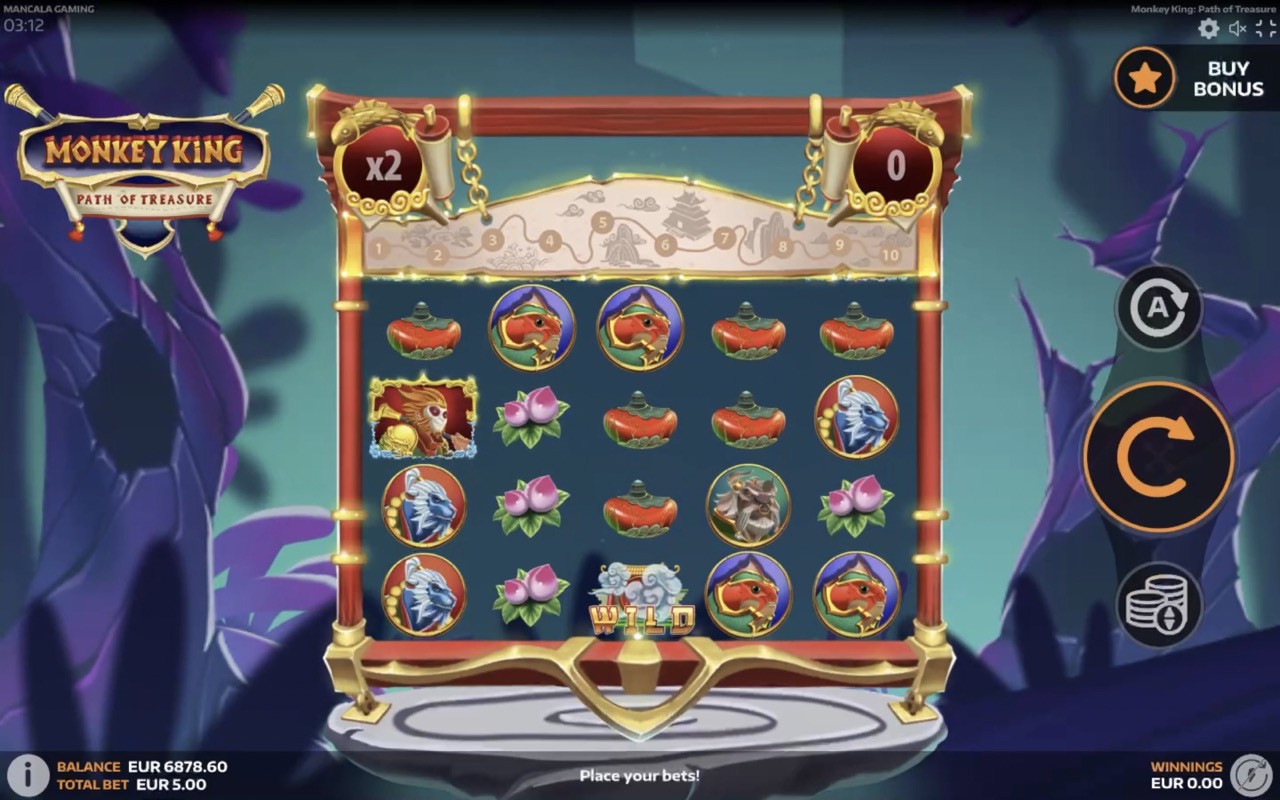 Monkey King: Path of Treasure
In the heart of the mystic Orient lies a tale spun from the threads of ancient legends and whispered secrets. At the world's edge, hidden in a land of ethereal beauty and enigmatic wonders, the Monkey King journeyed. With ancient trees bowing to his adventures and winds whispering tales of his valor, he was more than a king; he was an enchanting myth brought to life.
In a corner of this mesmerizing realm, the Monkey King discovered a secret—a cave of age-old mysteries and tales untold. Within it rested scrolls, their edges browned by time, unveiling a map leading to a temple of legends. Embark on this wondrous odyssey with the Monkey King as he faces challenges that dance between dream and reality and unveil the hidden enigmas of the sacred temple. Yet, tread with caution, for in this mythical realm, beings like the formidable Bull Demon King and the elusive Azure Lion might cross your path, their intentions swathed in the mists of legend. As the tapestry of this tale unfolds, the sparkle of treasures and the allure of multipliers beckon. Let the magic guide your way, pushing you towards legendary realms as you etch your adventure into the scrolls of time. Journey alongside the Monkey King and make your story one for the ages!
Among the symbols spinning on the reels, you will find the main character Monkey King known for his brave spirit and supernatural powers, is a legendary figure in this slot game. Bull Demon King, a hulking menace, an Azure Lion that embodies both grace and ferocity and is elusive and mysterious, The King of Spiritual Touch is an enigmatic character.
Monkey King: Path of Treasure is a 5-reel, 4-row slot game with20 fixed linethat pays left to right. The game is played on a 4x5 game grid. The base game has Wilds that substitute for all symbols except Scatters and can also award multipliers that are applied in the Free Spins bonus game.
During the game, the wild symbol substitutes all symbols except for Monkey Scatter. It only appears in the base game and will increase the Multiplier Meter by +1 whenever three or more appear in a spin.
3 or more scatter symbols on any reels will award a number of free spins in the bonus game when it is finally triggered. There are no payouts for scatter symbols.
x5 10 Free Spins
x4 3 Free Spins
x3 1 Free Spin
Free Spins bonus game:
10 Progress points should be collected to trigger the Free Spins bonus game.
3 or more scatter symbols will increase progress by 1.
The final number of Free Spins awarded will be determined by the total number of winning Scatters that appeared in all spins leading up to the bonus game being triggered.
During Free Spins, the expanded, sticky Wild appears on the middle reel where it is held for the duration of the Free Spins. It will substitute for all symbols in the Free Spins and there are no other Wilds or Scatters in the Free Spins feature game.
Payouts for high-pay symbols are doubled.
Buy Bonus Feature
There is the option to buy Free Spins bonus game for 58 Bets.
Number of lines selection:
No
MAX WIN(Based on 1 million games):
500 x Bet
Special symbols:
WILD, Scatter
Platforms:
Mobile, Desktop, Tablet
Language:
POR, FIN, THA, ENG, VIE, CHI, SPA, SWE, RUS, ITA, JPN, GER, UKR, KOR
Game reviews
Coming soon ...
Subscribe
Do you want to keep up to date with the latest news from Mancala gaming? Sign up for our newsletter and never miss any big thing!