Shoot for the wins!
Experience the thrill of the chase and test your skills on a hunt for lucky ducks!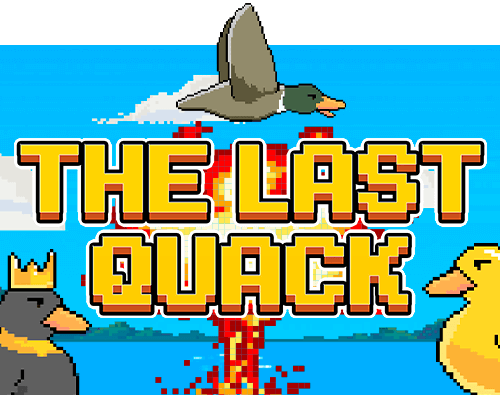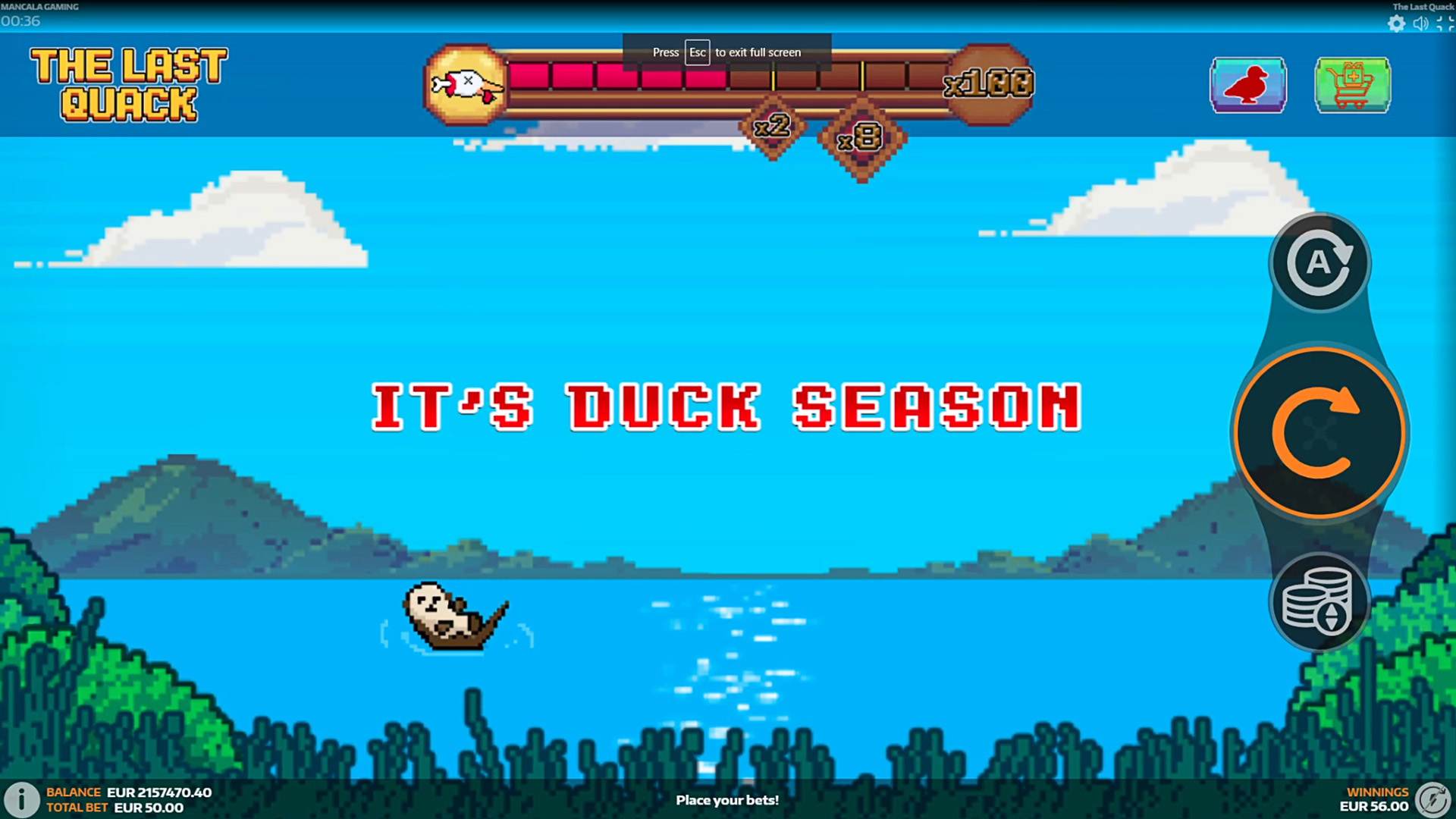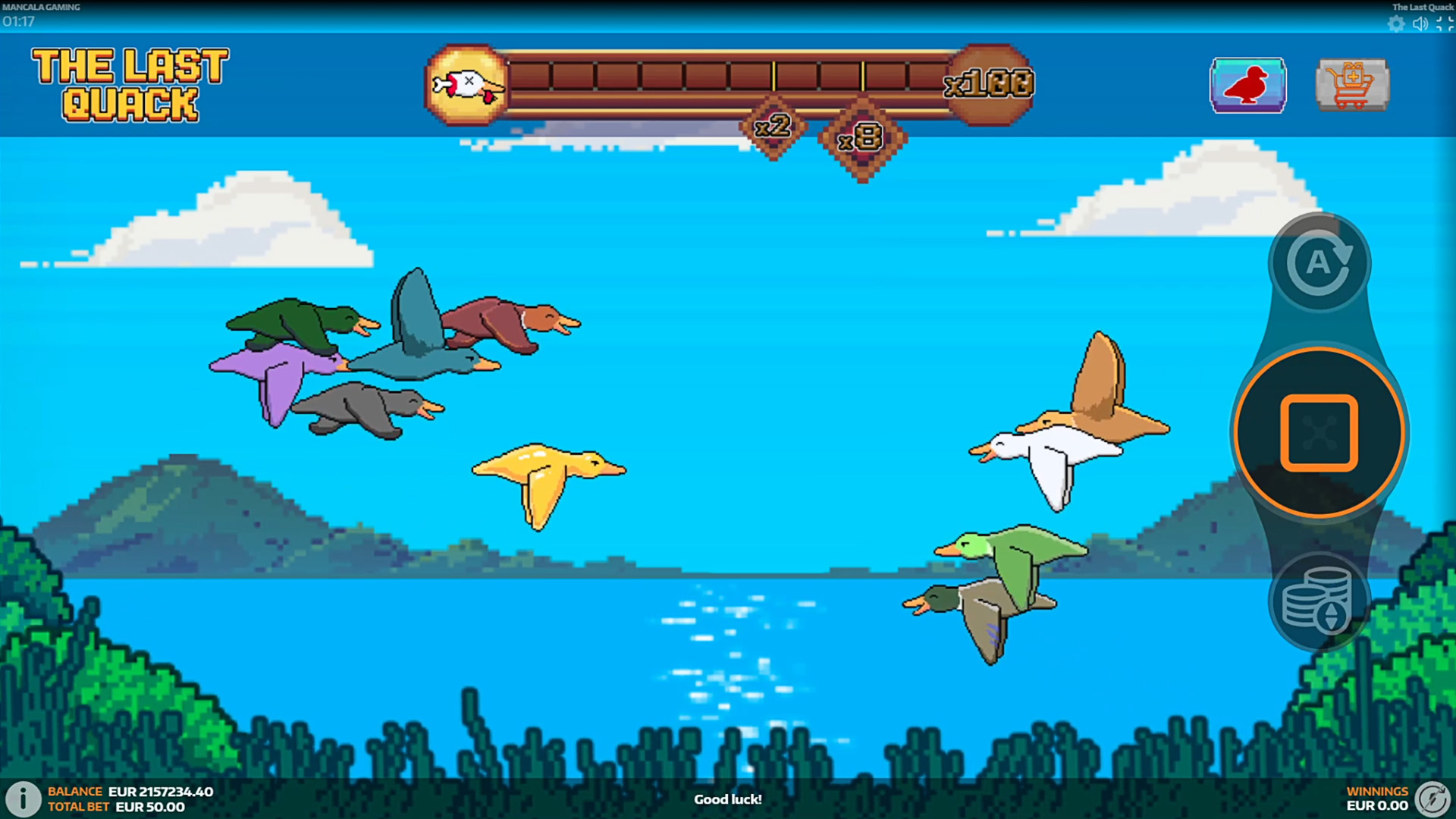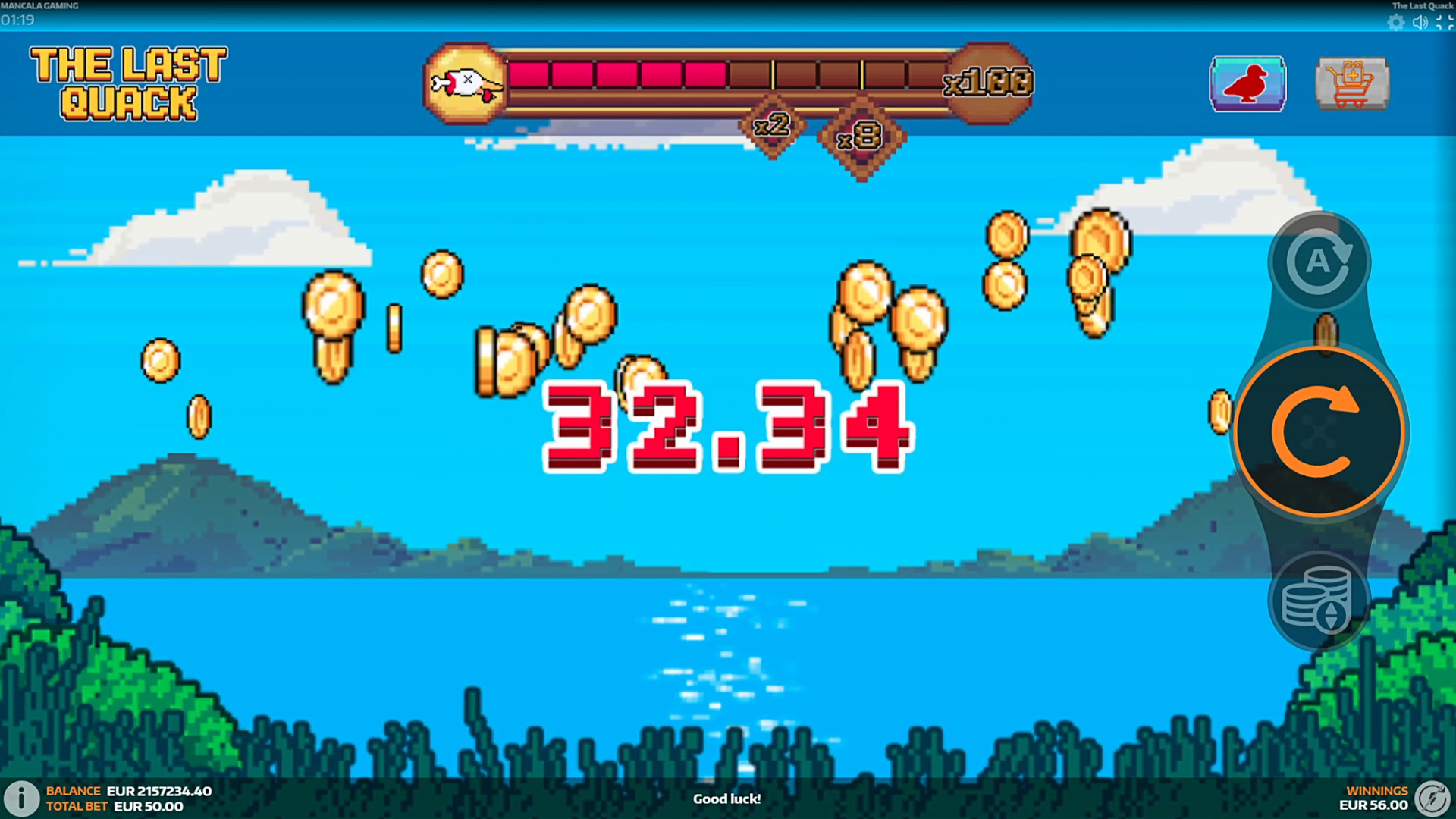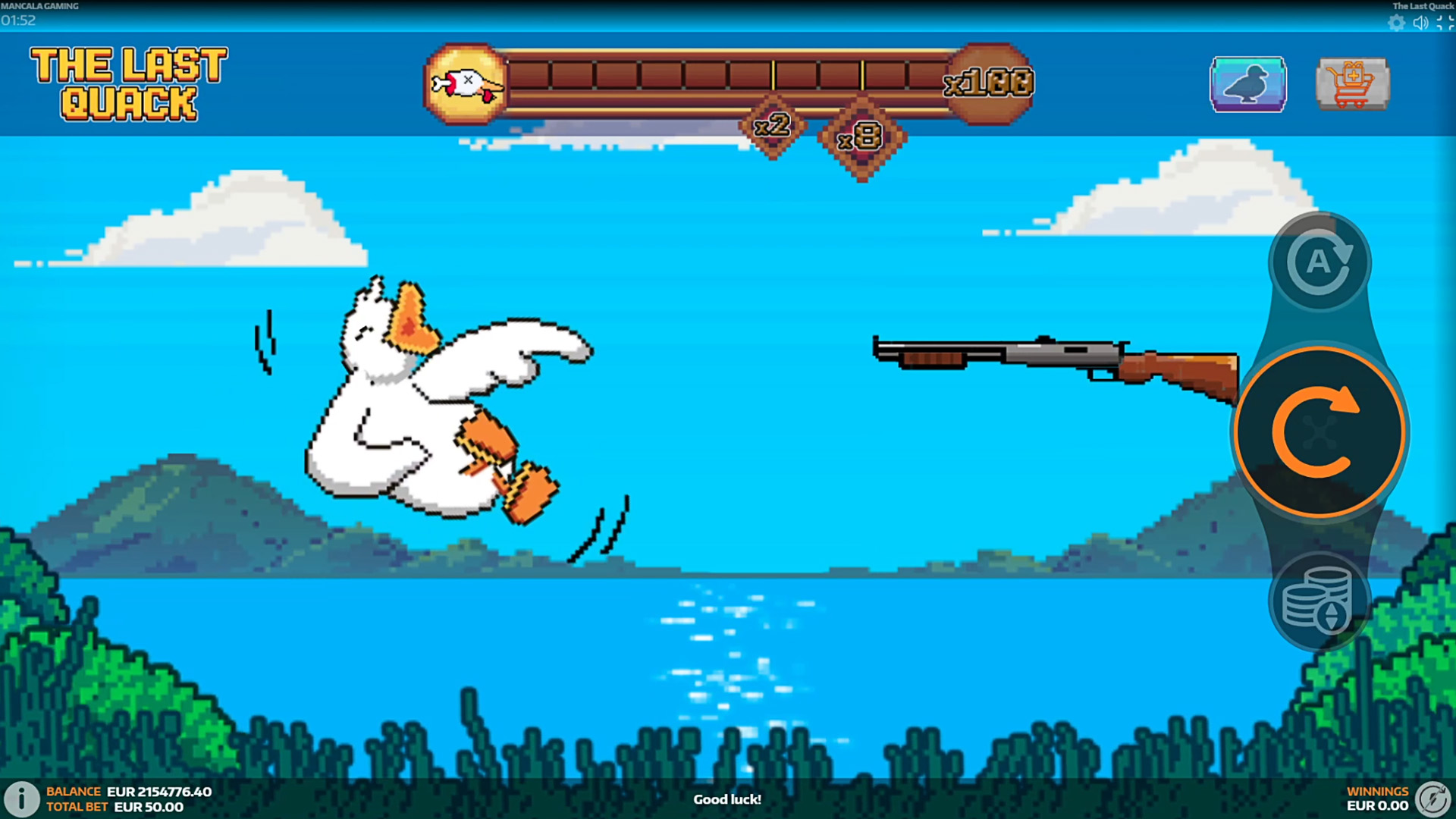 X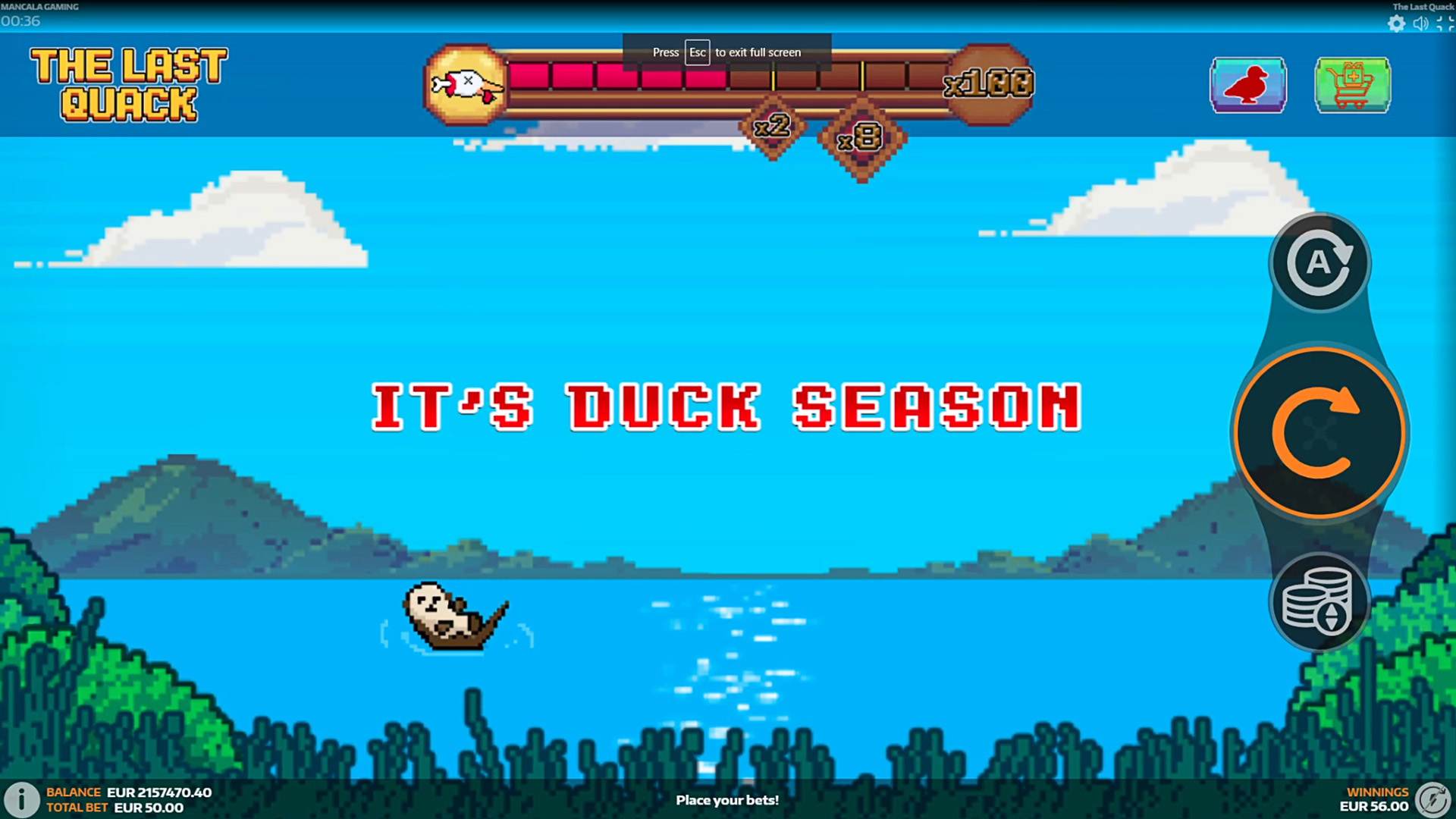 The Last Quack
As you embark on a thrilling adventure through the scenic area, you're destined to become the ultimate hunter. This arcade-style game features a retro look and pixelated design, bringing you immersive play and a blast from the past. Your focus will be in the sky, where flocks of lucky ducks are passing by. Listening closely to the sound of their wings flapping, you traverse through the picturesque landscape of wooded hills and sunlit meadows to find the perfect spot for hunting. The stakes are high as you take out your trusted shotgun and aim for the targets – do you have the skill it takes to bring these lucky ducks home?
Get ready for an unforgettable experience, combining the thrill of the chase with the nostalgia of classic arcade games, as you delve into the world of countryside hunting.
In the game, you will encounter ducks of different colours flying across the screen and acting as moving targets.
The Last Quack is all about duck hunting, the game pays for shooting down targets on the screen. Each round has 10 targets, and the more targets are hit, the more winnings you get and the chance to apply multipliers increases. Each duck has a different value and hit chance.
Multipliers
The more targets are hit during one round, the higher multiplier applied to the total win! If more than 6 targets hit results in a x2 multiplier, more than 8 targets in a x8 multiplier. If all 10 targets are hit during one round, the total win is multiplied by x100.
Bonus Game
The Bonus Game is launched when no targets are hit during one round. The player receives 10 free rounds in the Bonus Game. The probability of hitting the target is increased and wins are multiplied x5 in the Bonus Game.
Retrigger Feature
This feature provides an opportunity to achieve additional free rounds during the Bonus Game. If a Special Target is hit during the Bonus Game, additional 5 free rounds will be granted.
Bloody Mode
The Red Duck button can be used to switch between normal and bloody mode.
Buy Bonus Feature
Buy Bonus offers the opportunity to buy Bonus Game for 10x bet amount.
Number of lines selection:
No
MAX WIN(Based on 1 million games):
220 x Bet
Special symbols:
Multiplier
Platforms:
Tablet, Desktop, Mobile
Language:
ENG, RUS, SPA, POR, SWE, CHI, ITA, FIN, UKR, JPN, THA, KOR, VIE, GER
Game reviews
Coming soon ...
Subscribe
Do you want to keep up to date with the latest news from Mancala gaming? Sign up for our newsletter and never miss any big thing!